Pool Cue with Logo of a Bird with Letter "C"
---
12/14/2016 12:50:21 AM
Pool Cue with Logo of a Bird with Letter "C"
I am trying to identify this pool cue with a logo of a bird on it. The logo on the pool cue is of a bird with its wing out, and there is a letter "c" on the bird.
Does anyone know what brand this pool cue is?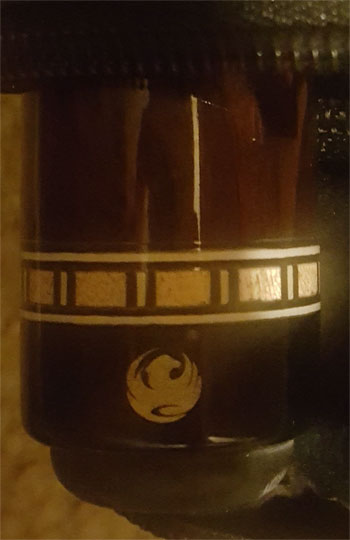 user1481676620
Pool Cue with Logo of a Bird with Letter "C"
Replies & Comments
---
Mark Bellamy on 9/1/2017 5:21:22 PM

What would you take for this pool cue?

I can pay cash.

billiardsforum on 1/6/2018 11:16:52 AM

That isn't a letter "C", it's just part of the bird logo on this pool cue. The phoenix logo on this pool cue is based on the phoenix In Greek mythology.

A phoenix is a long-lived bird that is cyclically regenerated or born again. Associated with the Sun, a phoenix obtains new life by arising from the ashes of its predecessor.

This is a Phoenix Custom Cue by Andy Holt.

Andy Holt was the maker of Phoenix custom cues in 2002, and he closed up the business in 2002 also.

They had some quality issues, especially with the clear-coat. Apparently it tended to crack up on some of the cues.

I can't pinpoint the model of yours since you have only shown one small photo.

Is it a solid ebony butt sleeve or is there a wood-grain visible? I can help with the model and original MSRP if you can share more photos.

I think it is an Andy Holt Ebony Phoenix Custom Cue Model "PHX-I" from ~2002.

19.0 oz
1-Shaft
13mm Tip
3/8-10 Pin
Flat-Faced Joint
Ebony Forearm & Butt Sleeve
Fancy Green, Maple, Black, White Index Rings at 3 positions (bottom of butt sleeve, joint collar, and shaft joint collar)

MSRP in 2002 was $345 and it was sold originally at Indy Q sometime after.

It was on the Indy Q website again in Feb 2015 for sale for $650. It's not worth that.

The same cue was for sale on AZB in Dec 2017 for $375 plus shipping (un-chalked) from a private collection:

(notice the slight lifting of the finish around some of the rings I mentioned above)
Pool Cue with Logo of a Bird with Letter "C"
Title: Pool Cue with Logo of a Bird with Letter "C"
Author: user1481676620
Published: 12/14/2016 12:50:21 AM
Last Updated: 12/14/2016 8:55:27 AM
Last Updated By: billiardsforum (Billiards Forum)