Pool Cue with a Small Letter J inside a Letter S
---
11/11/2017 2:44:27 PM
Pool Cue with a Small Letter J inside a Letter S
I am trying to identify this pool cue with a small letter J inside a letter S on the butt sleeve.
It is not a Joss cue.
As you can see in the photos, it is a small letter J inside a larger letter S.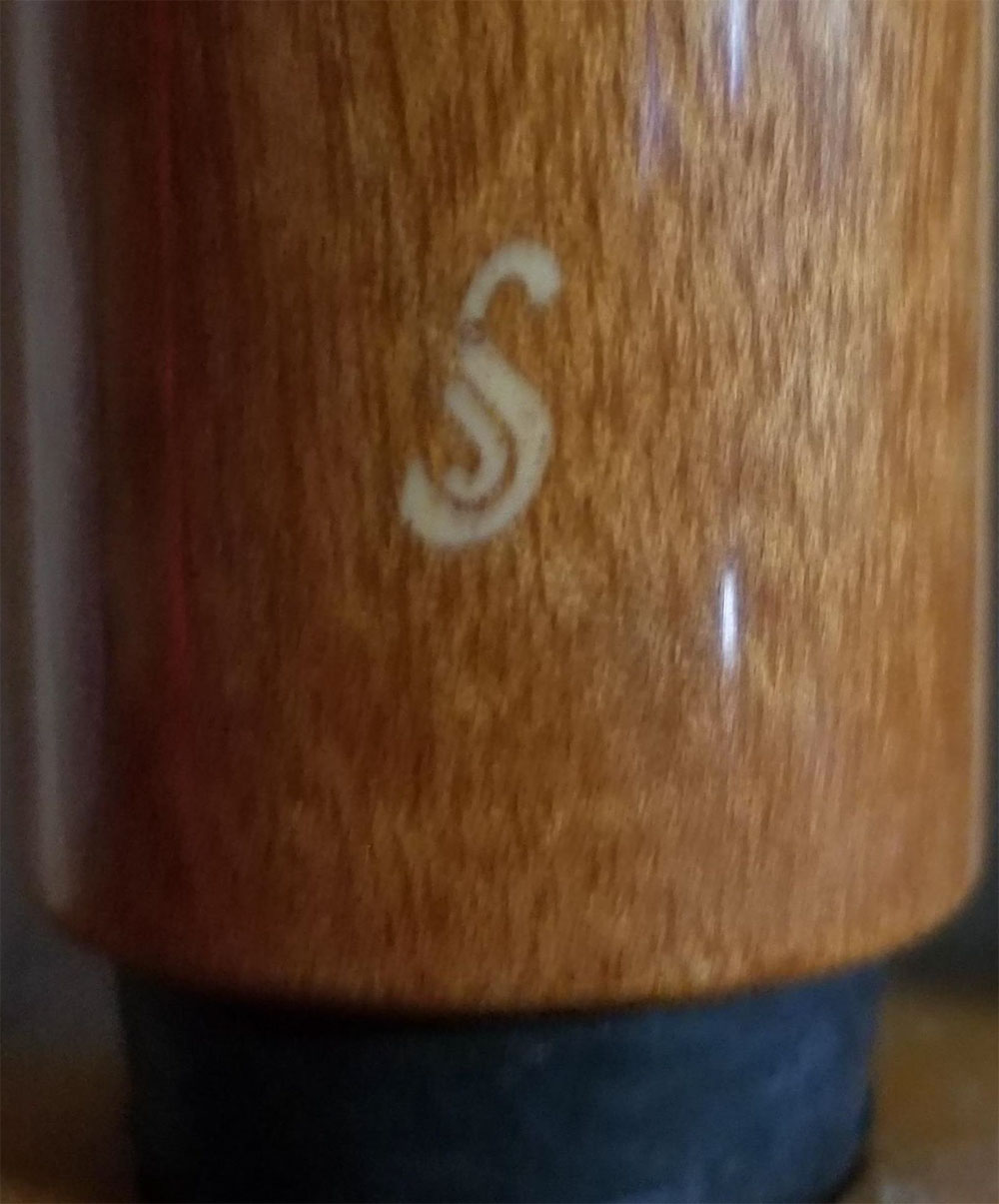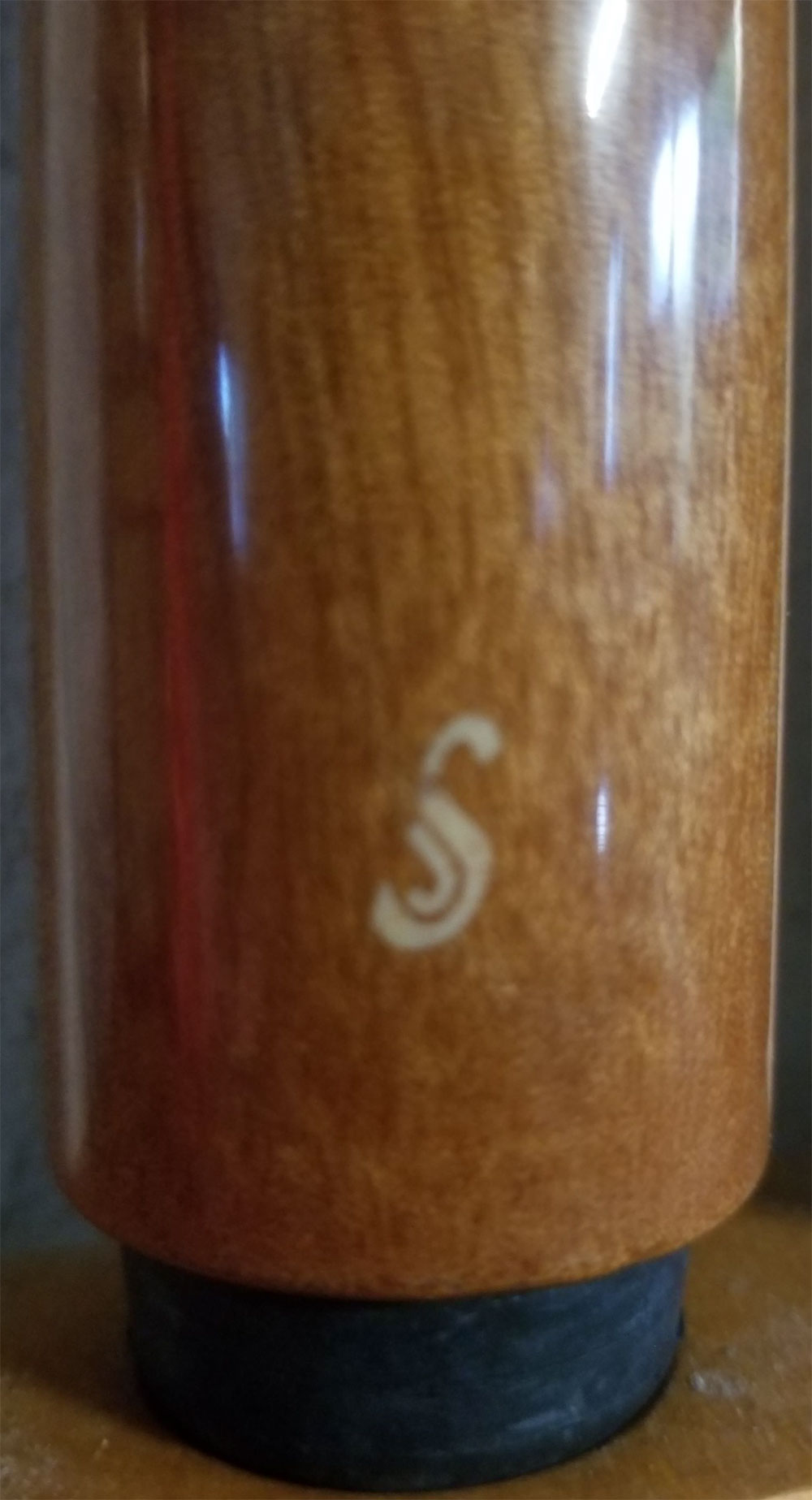 erictelliard
Pool Cue with a Small Letter J inside a Letter S
Replies & Comments
---
billiardsforum on 11/14/2017 9:00:48 PM

So I have looked into this "JS" pool cue logo in the past and have been keeping an eye on it... and still don't have any information.

It has also been asked twice on AZ Billiards, and both times, nobody could positively identify it.

I will continue to keep an eye on it, and will let you know if anything comes up.

If you figure it out in the meanwhile, please do let us know!
Pool Cue with a Small Letter J inside a Letter S
Title: Pool Cue with a Small Letter J inside a Letter S
Author: erictelliard
Published: 11/11/2017 2:44:27 PM
Last Updated: 11/13/2017 8:20:39 PM
Last Updated By: billiardsforum (Billiards Forum)