Pool Cue Stick Identification and Info
---
2/22/2017 6:08:02 PM
Pool Cue Stick Identification and Info
I am looking for any information on who makes this cue stick, rough value and so on.
I won in a game and know nothing about it.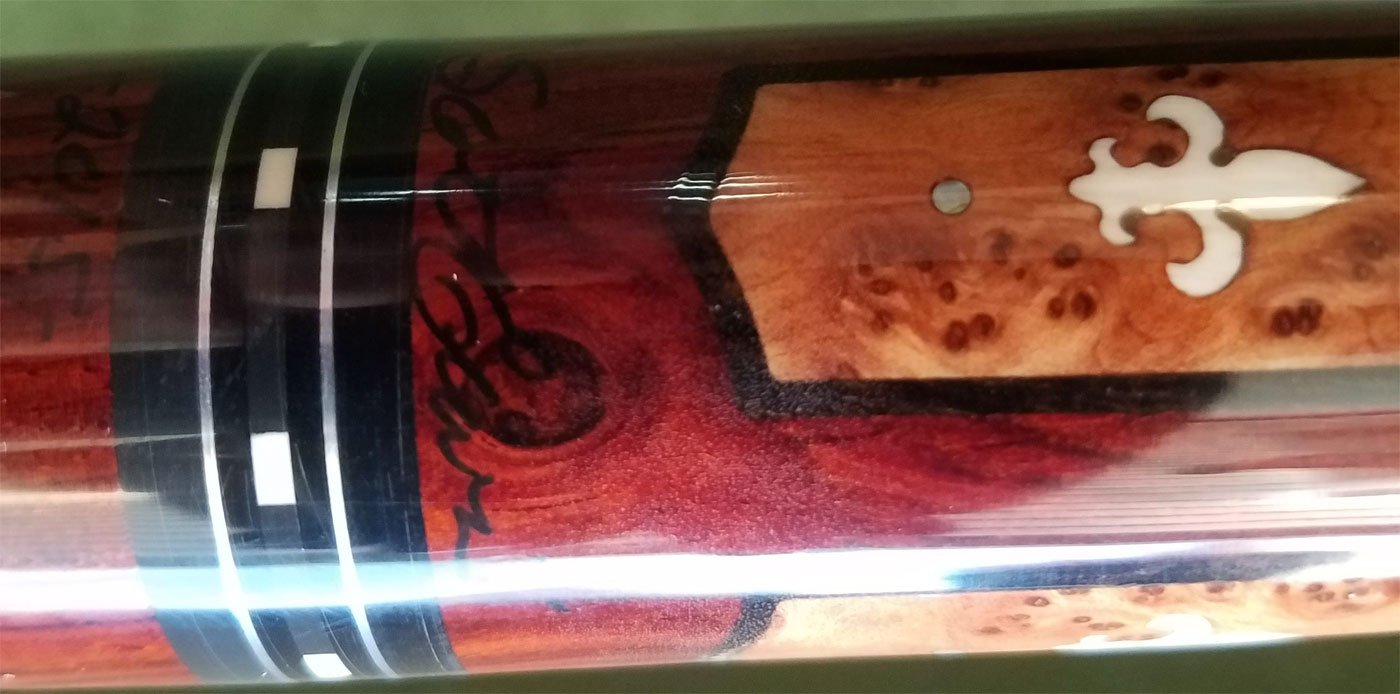 user1487804880
Pool Cue Stick Identification and Info
Replies & Comments
---
billiardsforum on 2/22/2017 8:22:09 PM

What does the signature on the pool cue say?

Can't really make it out in the picture?

Is it a Scott Erwin pool cue? I think the signature says "Scott Erwin" and then underneath the ring inlays is a 2015. That should be a starting point.

Mark Bellamy on 9/1/2017 5:13:26 PM

What would you take for the Scott Erwin pool cue? I pay cash or PayPal.
Pool Cue Stick Identification and Info
Title: Pool Cue Stick Identification and Info
Author: user1487804880
Published: 2/22/2017 6:08:02 PM
Last Updated: 2/22/2017 8:12:25 PM
Last Updated By: billiardsforum (Billiards Forum)