Pool Cue Maker Logo Identification
---
11/1/2018 1:38:43 AM
Pool Cue Maker Logo Identification
Please help ID the maker of this pool stick. The cuemaker's name starts with letter "M".
Here is a photo of the logo signature on the butt.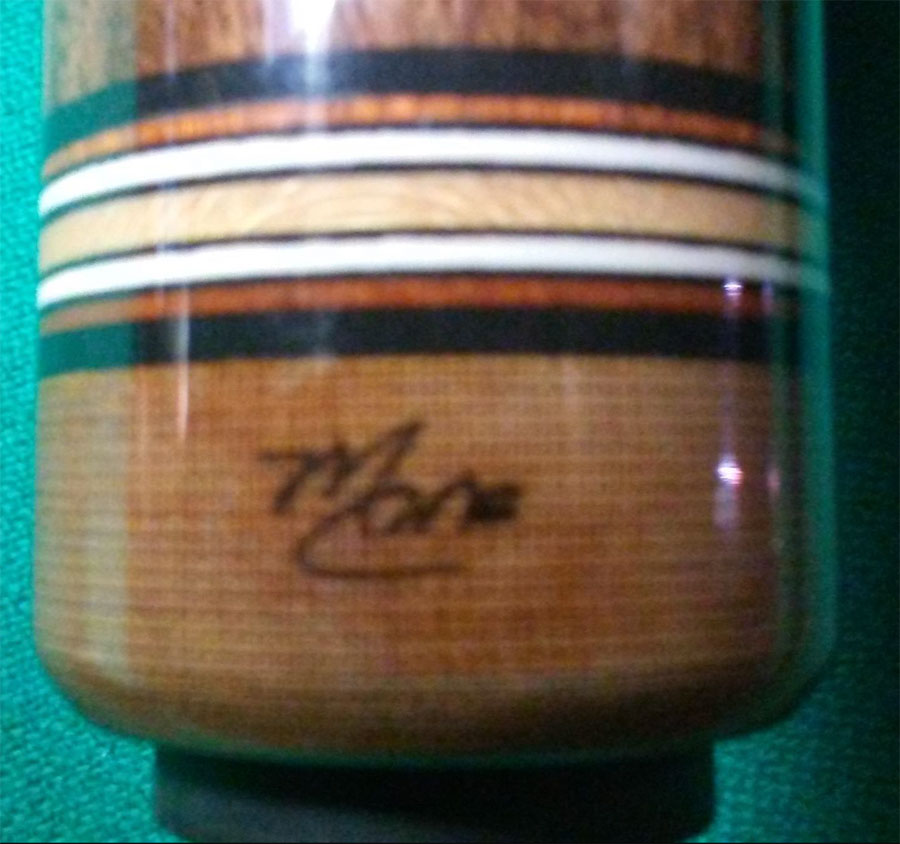 user1541061522
Pool Cue Maker Logo Identification
Replies & Comments
---
billiardsforum on 11/6/2018 2:59:42 AM

Let's have a look at the rest of the pool cue. It will potentially help us identify it for you.

sergio8ball on 11/9/2018 5:45:37 PM

Nice cue. I'll trade you a nice tungsten carbide Movado watch for it.

Mark Bellamy on 6/21/2019 2:03:20 PM

What would you take for your pool cue?

I pay cash or PayPal.
Pool Cue Maker Logo Identification
Title: Pool Cue Maker Logo Identification
Author: user1541061522
Published: 11/1/2018 1:38:43 AM
Last Updated: 11/6/2018 2:54:45 AM
Last Updated By: billiardsforum (Billiards Forum)