Original Meucci Cue ID and Value
---
12/7/2019 10:10:39 PM
Original Meucci Cue ID and Value
I have the Meucci Original pool cue in the pictures below.
Does anyone know anything about what model of Meucci Original pool cue this is?
I am trying to learn about when it was made and how much it is worth today.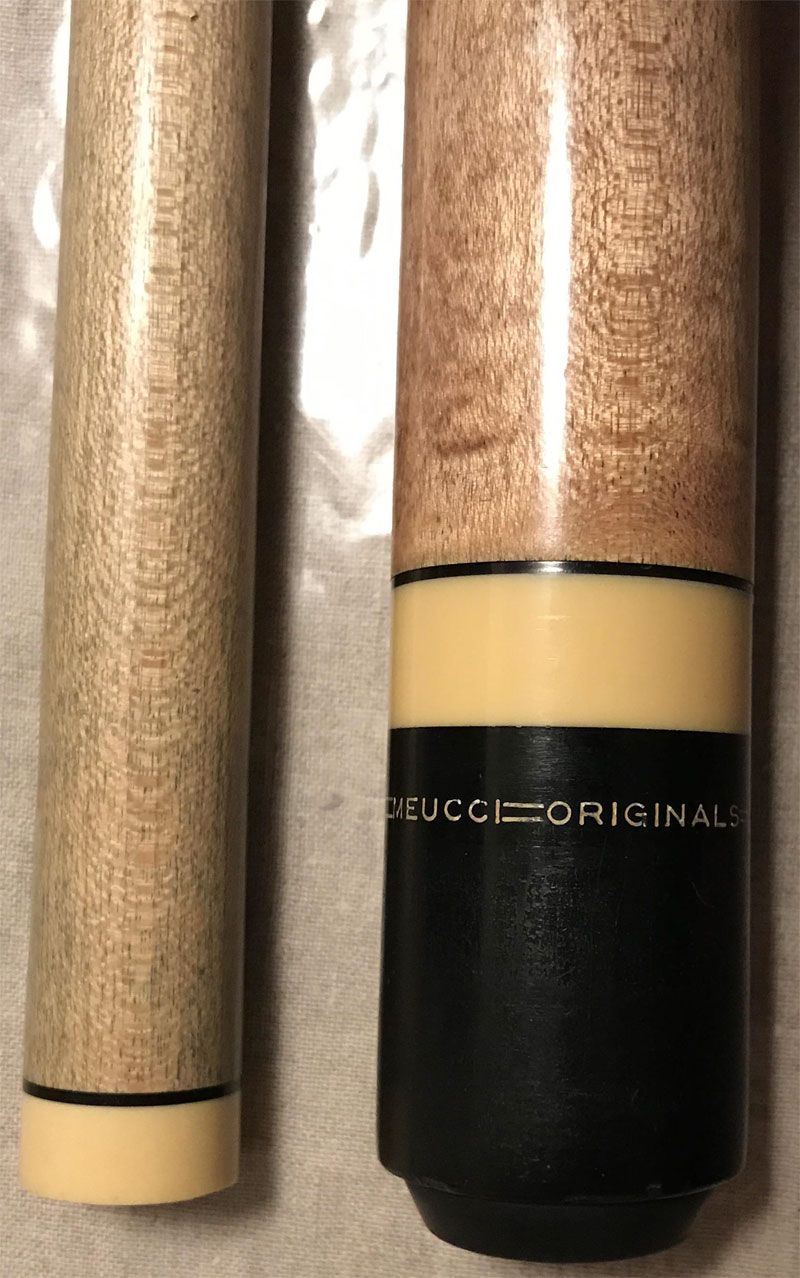 D.owens93
Original Meucci Cue ID and Value
Replies & Comments
---
billiardsforum on 12/8/2019 4:39:16 AM

Your cue is a Meucci Originals European Series cue.

They were introduced around 1989 as a low-price lower-end cue series.

The whole series had the same exact design, the different models were simply different stain colors.

The wood is maple, and the original wraps were Irish linen.

These sell for anywhere between $190 to $300, depending on condition of the cue and shaft, and on general market factors at any given time.

Yours looks fairly good, cosmetically, but it has that visible crack in the forearm up near the joint collar.

That will significantly detract from the value as the buyer will need to have it repaired at a cost that would would a big portion of what the cue is worth overall.

These sell well on eBay. When they come up for sale, they usually have 30+ bids or more.

If you are selling, my advice is to start high, but clearly communicate about any issues the cue has.
Original Meucci Cue ID and Value
Title: Original Meucci Cue ID and Value
Author: D.owens93 (Dylan Owens)
Published: 12/7/2019 10:10:39 PM
Last Updated: 12/8/2019 4:22:21 AM
Last Updated By: billiardsforum (Billiards Forum)