Old Champion Pool Cue Brochure (D&R Industries)
---
11/18/2018 6:13:27 AM
Old Champion Pool Cue Brochure (D&R Industries)
Found an older Champion Cues brochure yesterday from D&R Industries. This was an ad directed at retailers, pool halls, coin machine companies, pool cue dealers, etc.
I don't know the year, but this is an older circular. The style of cues (at least on the first page) also dates it as a bit older, I believe.
I know they are junk cues, but interesting find nonetheless.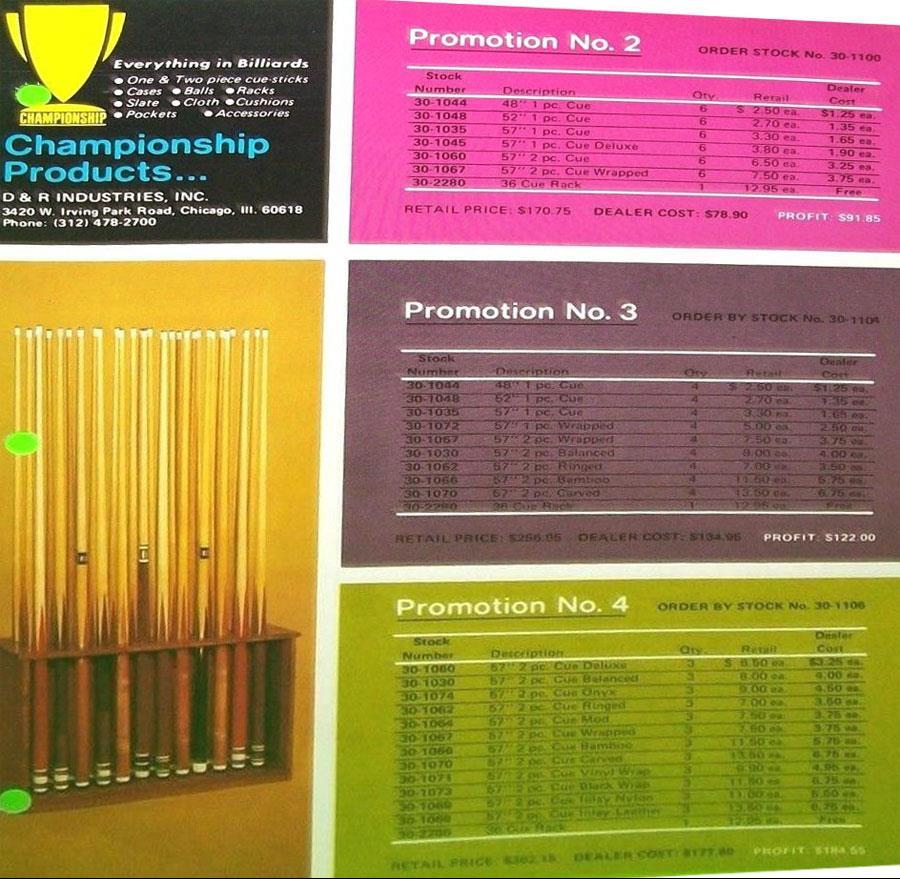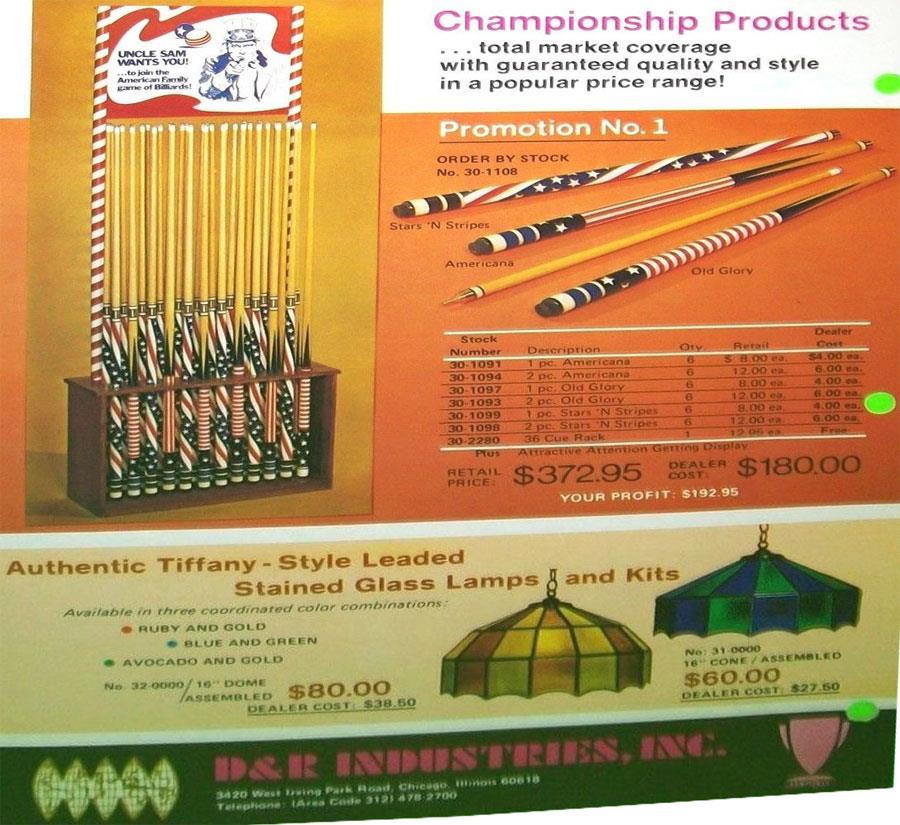 billiardsforum
Old Champion Pool Cue Brochure (D&R Industries)
Replies & Comments
---
Chopdoc on 11/18/2018 9:22:21 AM

Very cool. Thanks for posting.
Old Champion Pool Cue Brochure (D&R Industries)
Title: Old Champion Pool Cue Brochure (D&R Industries)
Author: billiardsforum (Billiards Forum)
Published: 11/18/2018 6:13:27 AM