Old A. E. Schmidt Pool Cue with Ivory Joint
---
11/12/2017 8:16:12 PM
Old A. E. Schmidt Pool Cue with Ivory Joint
I found this very old A.E. Schmidt pool cue with some us marine uniforms from WWII in a box in the attic of a 150 year old house.
It has a real ivory joint and two top end shafts.
What is the model number and value? Where can I sell it?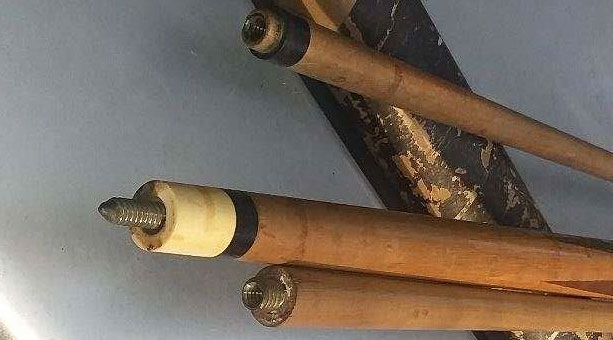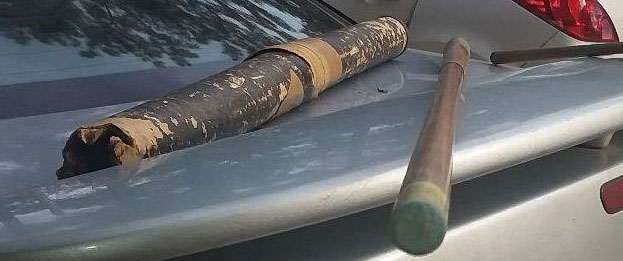 Evil jim
Old A. E. Schmidt Pool Cue with Ivory Joint
Replies & Comments
---
billiardsforum on 11/13/2017 11:09:07 AM

What a great find!

The closest thing I could find was from an eBay sale back in 2011. It is for an A.E. Schmidt pool cue from the 1800s. Similar to yours, but not identical. It sold for $86 USD. Buyer got a great deal I would say. Best thing you can do it take care of it and watch eBay and classified ads closely for others like it, and base your price accordingly.

ANTIQUE BILLIARD CUE / A.E. SCHMIDT /2 PIECE / LATE 1800'S

2011-12-09

Antique Billiard Cue / A.E. Schmidt / Late 1800's. 2 piece cue, Maple with 4 Oak splices. Brown Linen wrap. 58" and 17 oz. "Oxbone" collar. Original decal and butt cap but missing leather tip. Decal reads "A.E. Schmidt Co. World's great Billiard Bar Bowling Supply House. 1809-11 Olive St. St. Louis, MO." Cue rolls straight. Nice display cue.

Source: ebay.com/itm/251158188

Evil jim on 11/13/2017 11:46:53 AM

Thanks for the help,

I found some contact info on the A.E. Schmidt web site. I'm going to contact them and see if I can get some more info on this pool cue.

billiardsforum on 11/13/2017 11:58:15 AM

Great. Let us know what you find out.
Old A. E. Schmidt Pool Cue with Ivory Joint
Title: Old A. E. Schmidt Pool Cue with Ivory Joint
Author: Evil jim (Jim Cooley)
Published: 11/12/2017 8:16:12 PM
Last Updated: 11/13/2017 11:45:41 AM
Last Updated By: billiardsforum (Billiards Forum)