Need Help With Unknown Pool Cue
---
1/8/2018 2:37:07 AM
Need Help With Unknown Pool Cue
Need help with any information on this pool cue. I've looked and looked and I can't find any info about it or markings to help me. I know nothing about pool cues and would appreciate any info on this pool cue. I will check this forum regularly for any updates and if anyone needs a better look at it or more precise measurements I will be happy to oblige. Thank you for your time and attention.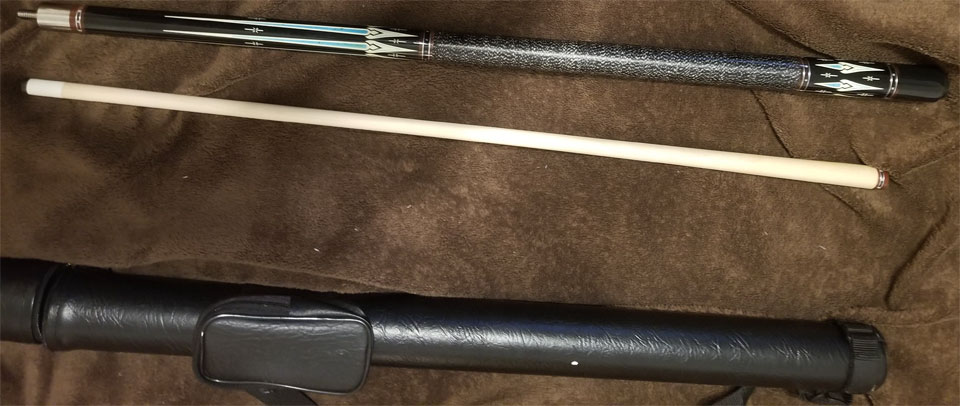 user1515397026
Need Help With Unknown Pool Cue
Replies & Comments
---
billiardsforum on 1/8/2018 5:09:29 PM

I don't recognize the cue off hand. I can't tell of those are real inlays or not from the photos.

Is there any markings at all on the pool cue, anywhere? Under the rubber bumper perhaps?

user1515397026 on 1/8/2018 5:41:04 PM

They do not appear to be real inlays and there were no markings of any kind under the rubber bumper.
Need Help With Unknown Pool Cue
Title: Need Help With Unknown Pool Cue
Author: user1515397026
Published: 1/8/2018 2:37:07 AM