Model of Meucci Cue
---
6/5/2018 5:14:10 PM
Model of Meucci Cue
Can you help me identify the model of my dad's purple and white Meucci cue?
It's purple and white - but the area where the "Meucci" logo is printed is decidedly off-white, and the rest of the body is stark, bright white and purple, and the shaft has the red dot as pictured.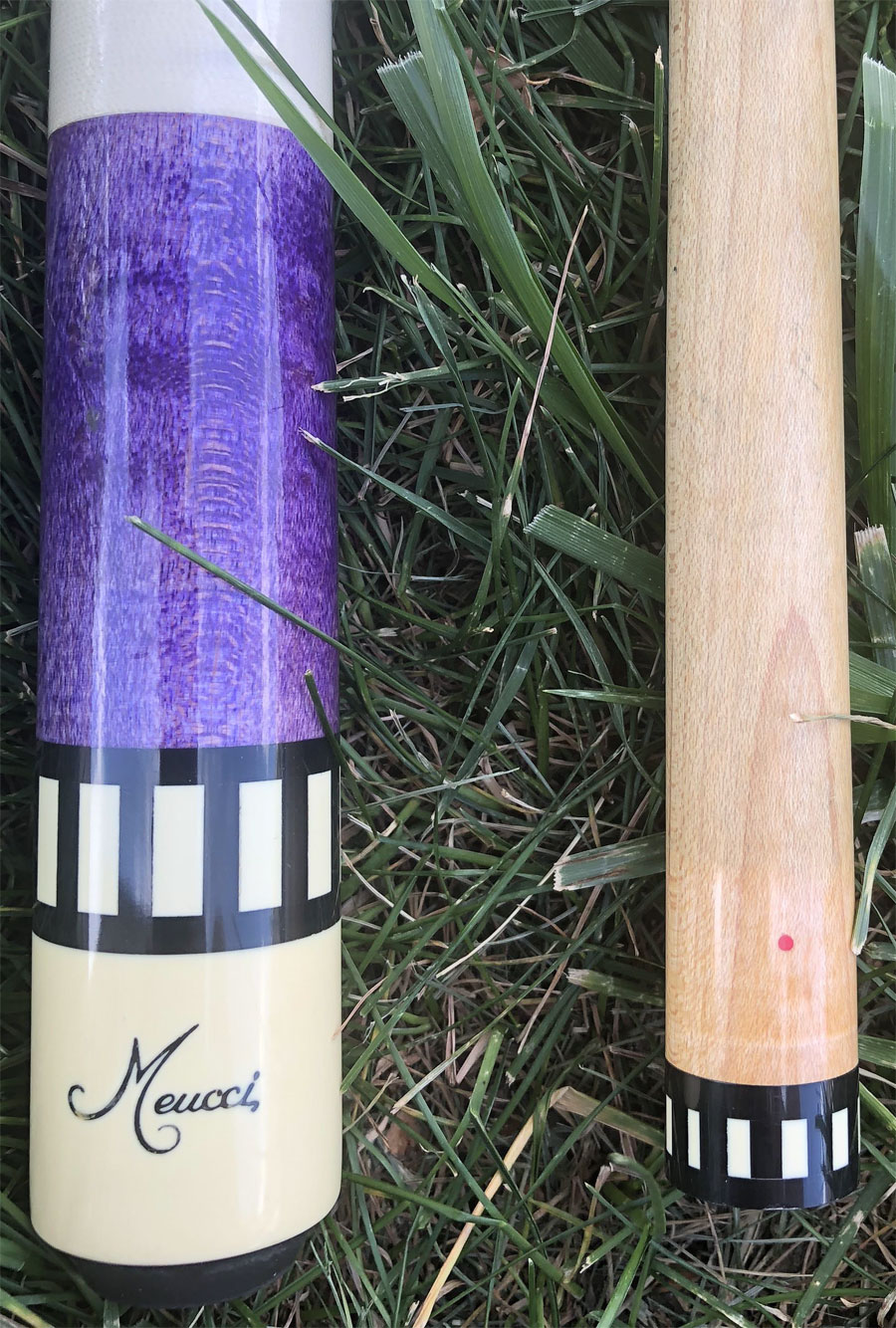 CueQuestions
Model of Meucci Cue
Replies & Comments
---
billiardsforum on 6/5/2018 8:14:20 PM

You have a Meucci F1 pool cue from the Meucci "Fall" series. These were sold from 1997 to 1999. MSRP was $200, but they sold at retail for $150 online at the time.

Yours looks to be in great shape. The main stark bright white area you are mentioning is a linen wrap. The other white phenolic parts (butt cap, joint collar, etc) are prone to "yellowing" on Meucci cues and it gets more yellow as it ages.

CueQuestions on 6/5/2018 9:08:38 PM

Wow thanks so much for the info and the lightning-fast reply! So appreciated. Walking into a subject as a novice can be intimidating as one falls down the rabbit hole of the Google machine :) It really is a good-looking piece. Thank you!
Model of Meucci Cue
Title: Model of Meucci Cue
Author: CueQuestions
Published: 6/5/2018 5:14:10 PM
Last Updated: 6/5/2018 8:50:38 PM
Last Updated By: billiardsforum (Billiards Forum)