Model of Cue with Mali Sticker
---
8/27/2019 1:01:00 PM
Model of Cue with Mali Sticker
I am not sure if the Mali cue I have here is a real Mali or not because the only marking is the Mali sticker shown in the pic.
I am just wondering if it's a knock-off, or if not, what Mali model is it that I have?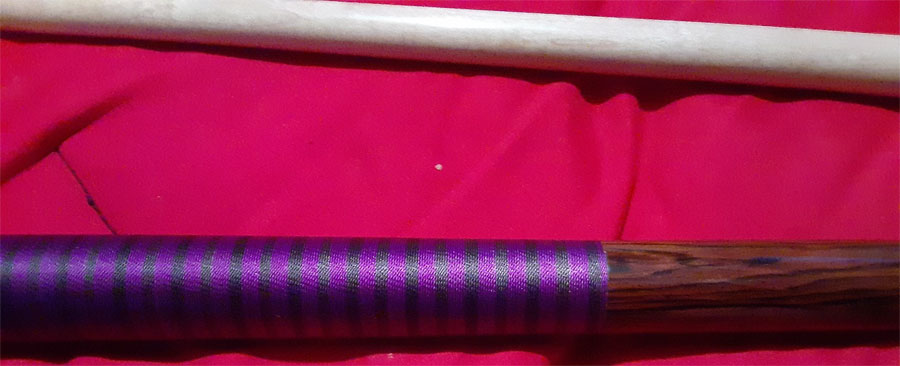 user1566936059
Model of Cue with Mali Sticker
Replies & Comments
---
billiardsforum on 9/19/2019 2:46:28 AM

I believe it is a legitimate Mali cue from the early 1970s. It appears to be in relatively good shape.

I don't have any Mali brochures or catalogs from this series, so I can't Identify the model.

@Chopdoc - If you see this - do you have any materials showing Mali cues from this series and/or era?

Chopdoc on 9/19/2019 4:59:40 AM

I am still looking for a catalog or brochure of these Mali cues. I've never saw one.

The cue here looks like a nice example in nice condition.
Model of Cue with Mali Sticker
Title: Model of Cue with Mali Sticker
Author: user1566936059
Published: 8/27/2019 1:01:00 PM
Last Updated: 9/19/2019 2:39:13 AM
Last Updated By: billiardsforum (Billiards Forum)