Model Number of this Viking Pool Cue
---
2/3/2018 12:10:51 PM
Model Number of this Viking Pool Cue
I am trying to identify the model number of this Viking pool cue.
I don't know much besides it's a Viking and I would like to have it fixed any information would be appreciated.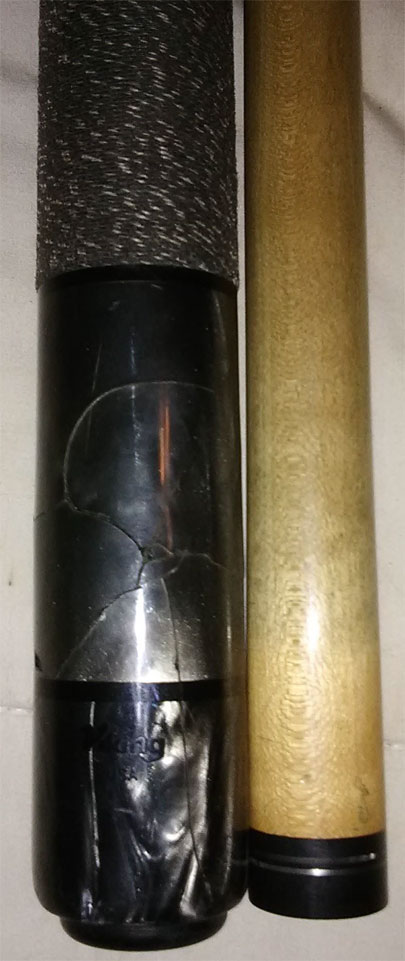 user1517677850
Model Number of this Viking Pool Cue
Replies & Comments
---
billiardsforum on 2/3/2018 2:30:09 PM

I couldn't find a match in the Viking Cue catalog archives, but I have sent a request to Viking Cues to help ID it for you.

Might be a custom version with Smoke-colored pearl.

---

Update from Viking Cues:

Given that ring arrangement at the joint, the cue is a VM25 in Smoke Pearl. There were a few similar models over the years, but none had the double ring on each side of the joint.

And that cue is definitely something we can fix. If you could pass on to the owner to give us a call and we could give him an idea of repair costs, I would appreciate it. 800.397.0122. Thanks!
Model Number of this Viking Pool Cue
Title: Model Number of this Viking Pool Cue
Author: user1517677850 (Wade Harrison)
Published: 2/3/2018 12:10:51 PM
Last Updated: 2/3/2018 1:55:27 PM
Last Updated By: billiardsforum (Billiards Forum)