Model Identification for "B" Logo Brunswick Pool Cue
---
11/21/2021 3:24:57 PM
Model Identification for "B" Logo Brunswick Pool Cue
I've had a Brunswick cue in my family for quite some time. I've been unable to identify it thus far.
As such, I need some help with a model identification for a letter "B" logo Brunswick cue. I recently took it out again to try and identify it and possibly appraise it, but I have been unable to identify this specific model.
Any help would be greatly appreciated!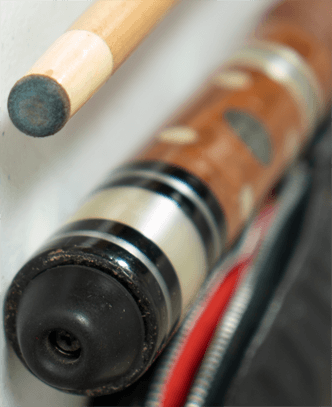 user1637537097
Model Identification for "B" Logo Brunswick Pool Cue
Model Identification for "B" Logo Brunswick Pool Cue
Title: Model Identification for "B" Logo Brunswick Pool Cue
Author: user1637537097
Published: 11/21/2021 3:24:57 PM
Last Updated: 11/23/2021 1:12:32 AM
Last Updated By: billiardsforum (Billiards Forum)