Model ID of Gold Logo Mali Cue and it's Value
---
2/23/2022 2:45:46 PM
Model ID of Gold Logo Mali Cue and it's Value
I'm trying to find out what model number this Mali cue is and how much it is worth.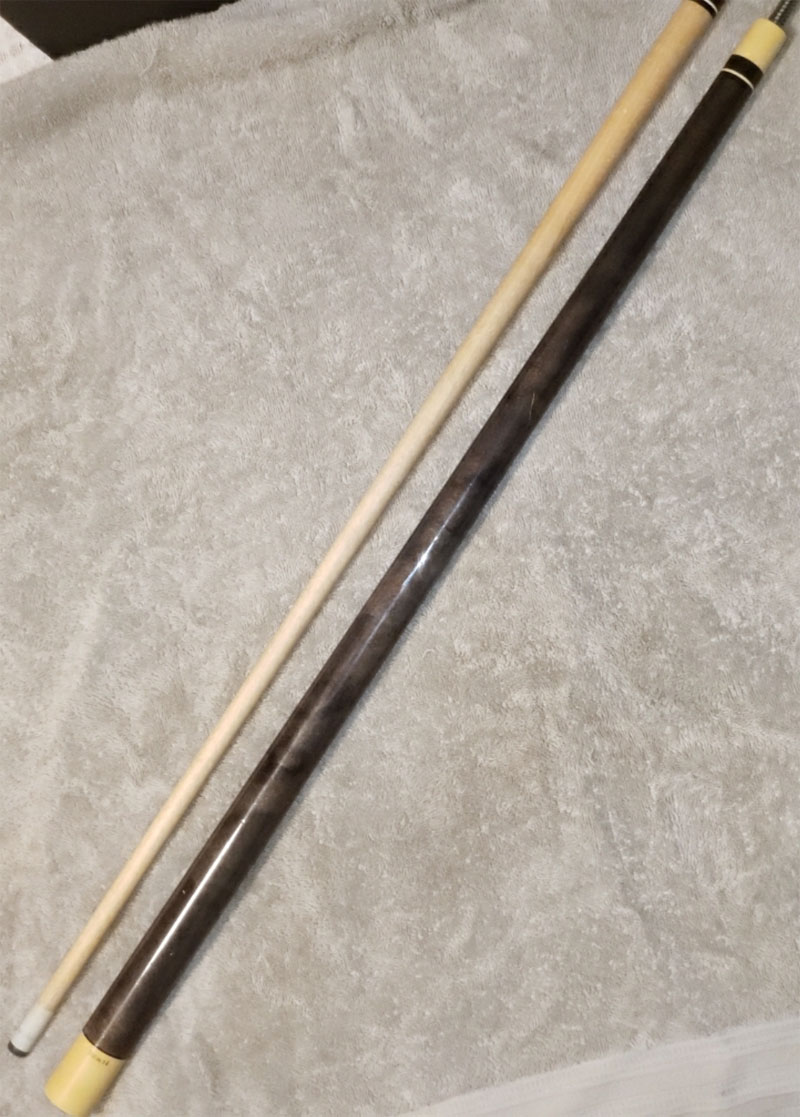 user1645656345
Model ID of Gold Logo Mali Cue and it's Value
Replies & Comments
---
billiardsforum on 2/23/2022 5:11:11 PM

It looks like a basic Mali G-1 cue from the Mali Gold Series circa 1989.

It might be worth around $100 today, give or take.

Mali G1 Cue

Superbly finished Black/Gray Maple. Stainless steel 3/8 X 10 joint pin into threaded shaft gives excellent handling.

user1645656345 on 2/23/2022 5:16:08 PM

So if someone offered me $150 for it it would be a good deal for me

billiardsforum on 2/27/2022 2:03:52 AM

Sure that would be a fair deal, I would think.
Model ID of Gold Logo Mali Cue and it's Value
Title: Model ID of Gold Logo Mali Cue and it's Value
Author: user1645656345 (J. Bartlett)
Published: 2/23/2022 2:45:46 PM
Last Updated: 2/23/2022 5:04:52 PM
Last Updated By: billiardsforum (Billiards Forum)