Meucci Pool Cue With Quotation Marks on Butt
---
7/8/2018 1:54:52 PM
Meucci Pool Cue With Quotation Marks on Butt
Please help me id this cue from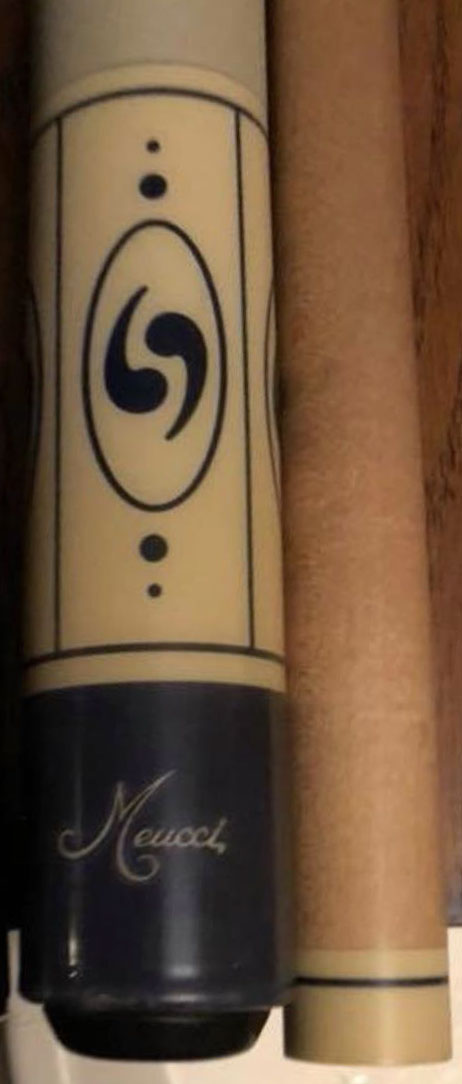 moretzmando
Meucci Pool Cue With Quotation Marks on Butt
Replies & Comments
---
billiardsforum on 7/9/2018 6:55:43 PM

You have a Meucci 333-4 pool cue from the Meucci 333 Series of pool cues. They were in the 1993 Meucci catalog, and at that time, the MSRP/retail value was set at $333 for any of the 6 cues in the series.

I will answer your question about current valuation in your other post, which is now titled Value of Meucci 333-4 Pool Cue.

From the 1993 Meucci Brochure:

"333 Series"

"The greatest value in cues ever produced by any company, anywhere, anytime."

"$333.00 - take your choice"
Meucci Pool Cue With Quotation Marks on Butt
Title: Meucci Pool Cue With Quotation Marks on Butt
Author: moretzmando
Published: 7/8/2018 1:54:52 PM