McDermott Cue Model Number
---
5/17/2018 12:20:44 AM
McDermott Cue Model Number
Can anyone help me identify the model number of this McDermott pool cue?
I have been looking for a while on the website and all the pool cues are starting to look the same. LOL.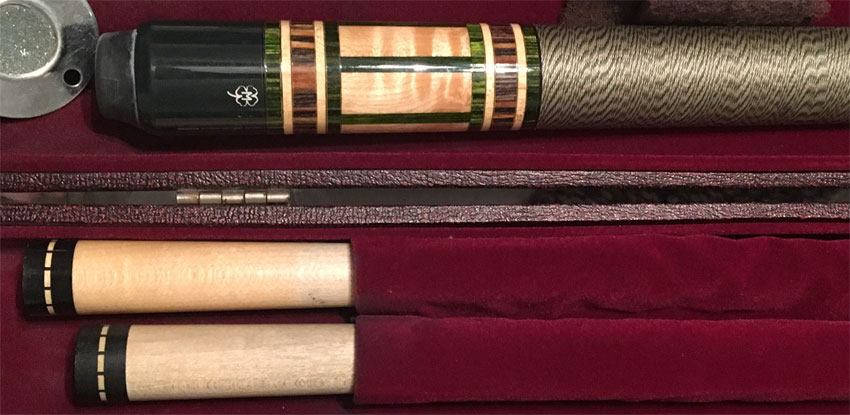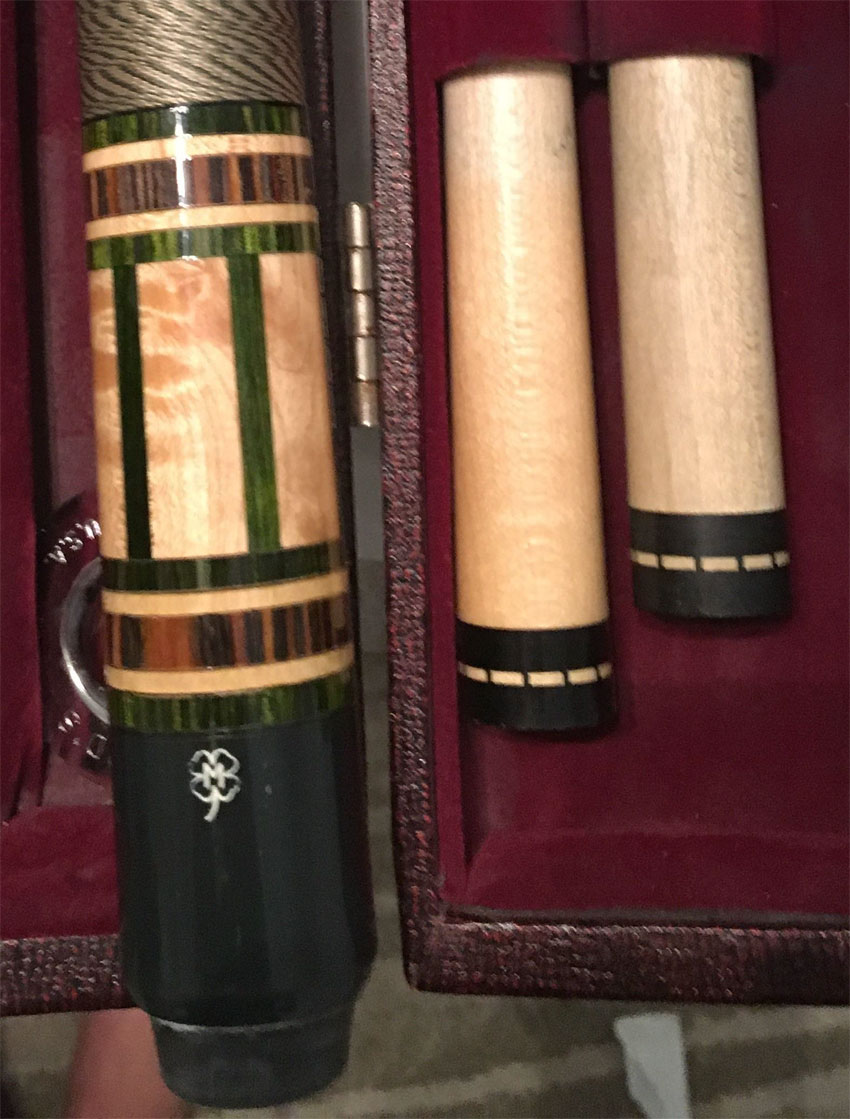 user1526530641
McDermott Cue Model Number
Replies & Comments
---
billiardsforum on 5/17/2018 12:57:56 AM

This is a McDermott E-G6 pool cue from sometime between 1990 and 1995. It is from the McDermott "EG Series". Original MSRP on the EG6 cue was $215 USD.

The McDermott EG6 pool cue is worth somewhere between $100 and $225 today. You would get near the higher end of that range if in near-perfect condition. You have two matching shafts with yours so that helps you command a very slightly higher price.

Chopdoc on 5/17/2018 11:17:31 AM

My formula for valuing such cues is simple.

If condition is very good, then the butt is $100 and each shaft is $100.

Subtract for any condition issues.

user1559342357 on 5/31/2019 3:39:19 PM

Are you interested in selling the McDermott E-G6 cue?
McDermott Cue Model Number
Title: McDermott Cue Model Number
Author: user1526530641
Published: 5/17/2018 12:20:44 AM
Last Updated: 5/17/2018 12:48:42 AM
Last Updated By: billiardsforum (Billiards Forum)