Marathon Pool Cue Identify the Model
---
11/25/2018 3:14:41 AM
Marathon Pool Cue Identify the Model
Can anyone identify this Marathon cue? Says "Marathon" on the butt. Looking to identify the model name or number, and anything else about the brand or company.
Has anyone ever heard of this pool cue?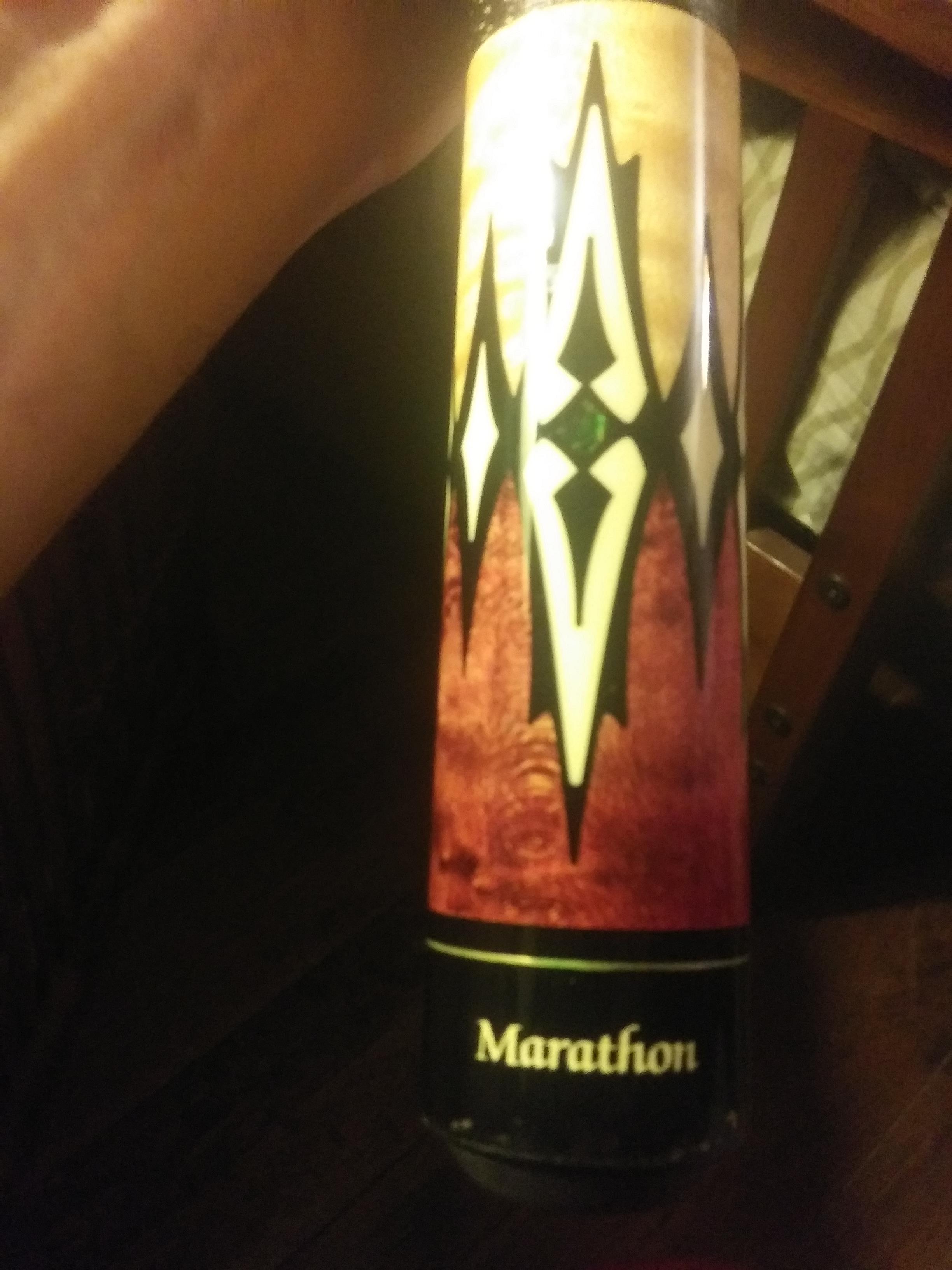 user1543144480
Marathon Pool Cue Identify the Model
Replies & Comments
---
billiardsforum on 11/26/2018 4:48:29 PM

These are a low-end/budget cue, generally not worth the time to pinpoint a model. They are all generally the same.

I do have their 2007 dealer catalog and this particular model isn't in it.

They often sell brand new for around $60, so it's worth less than this.

user1566507264 on 8/22/2019 1:54:26 PM

I have a Marathon pool cue.

It is decent. I paid about $150 for it.
Marathon Pool Cue Identify the Model
Title: Marathon Pool Cue Identify the Model
Author: user1543144480
Published: 11/25/2018 3:14:41 AM
Last Updated: 11/25/2018 4:57:20 AM
Last Updated By: billiardsforum (Billiards Forum)