Maker of Vintage Sneaky Pete Short Spiral Cork Wrap
---
3/12/2018 2:12:44 PM
Maker of Vintage Sneaky Pete Short Spiral Cork Wrap
Hi I was hoping someone might be able to assist me in identifying the maker of this cue. I've listed what I know below. Please feel free to ask questions if I've left anything out.
It was acquired in a thrift shop in Miami, Fl. a couple years ago.
It is 58" long, weighs 18.6 oz, and has a 12.3 mm tip.
The joint is 5/16 / 18 flat faced.
it has a spiral wrap cork grip which is only 8.5" long rather than the normal 12" wrap. The cork used is from a 1" wide roll and is so finely done the seam is almost undetectable.
5.The ring work is brown and white micarta (you can see the linen like grain) with a thin brass ring between them.
Please view the included images again feel free to ask questions. Any assistance would be sincerely appreciated. Thanks for looking.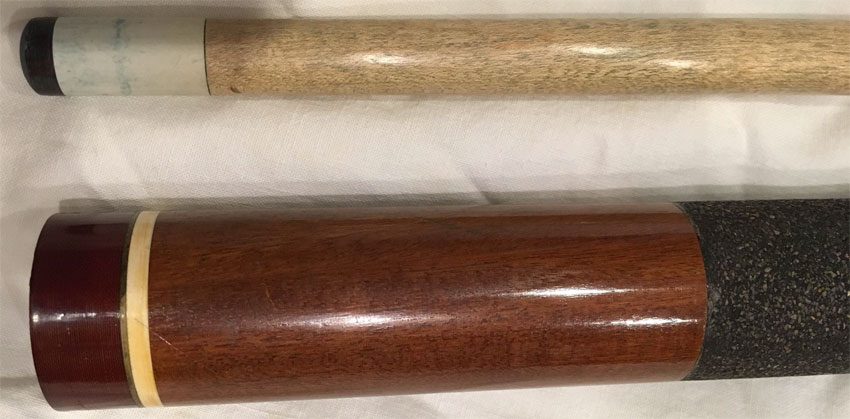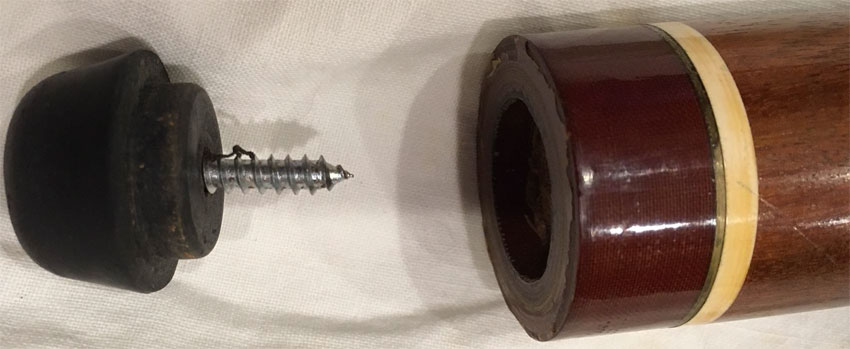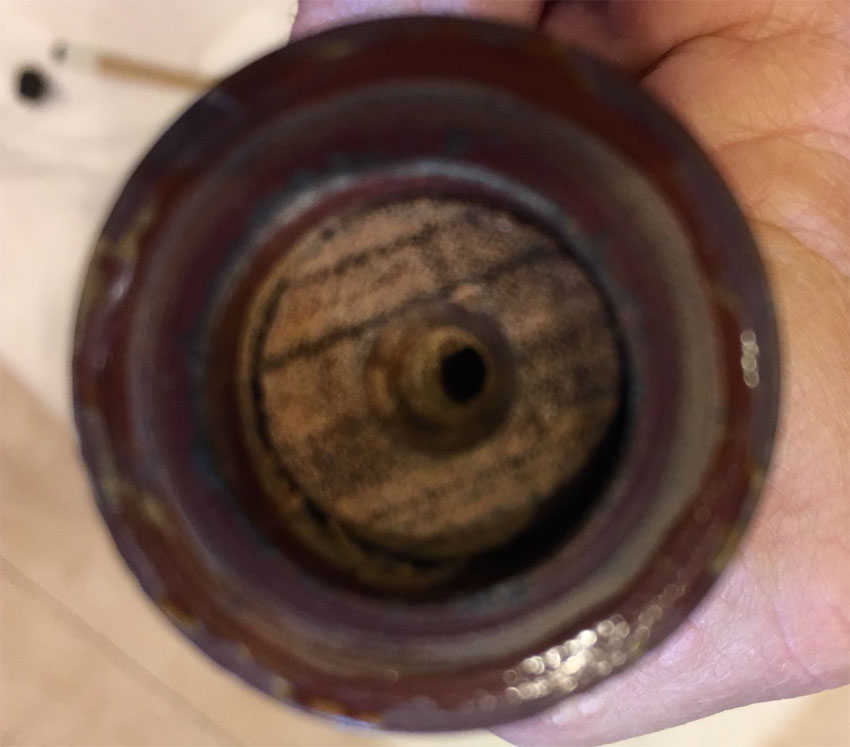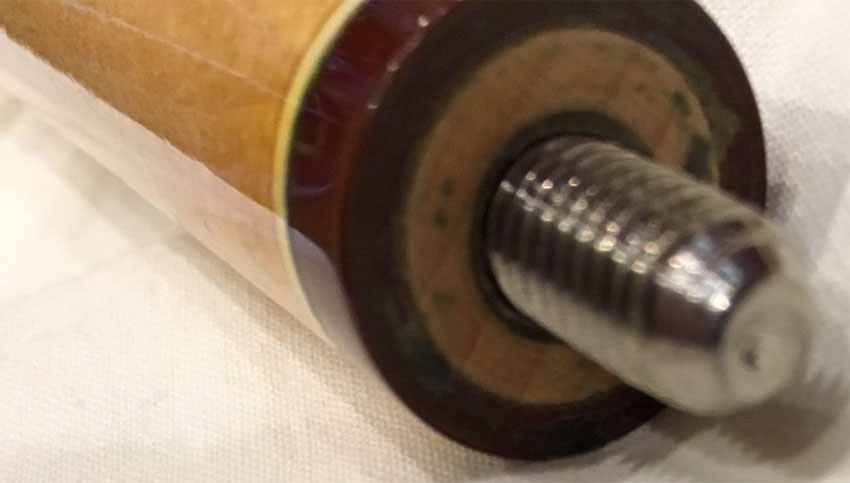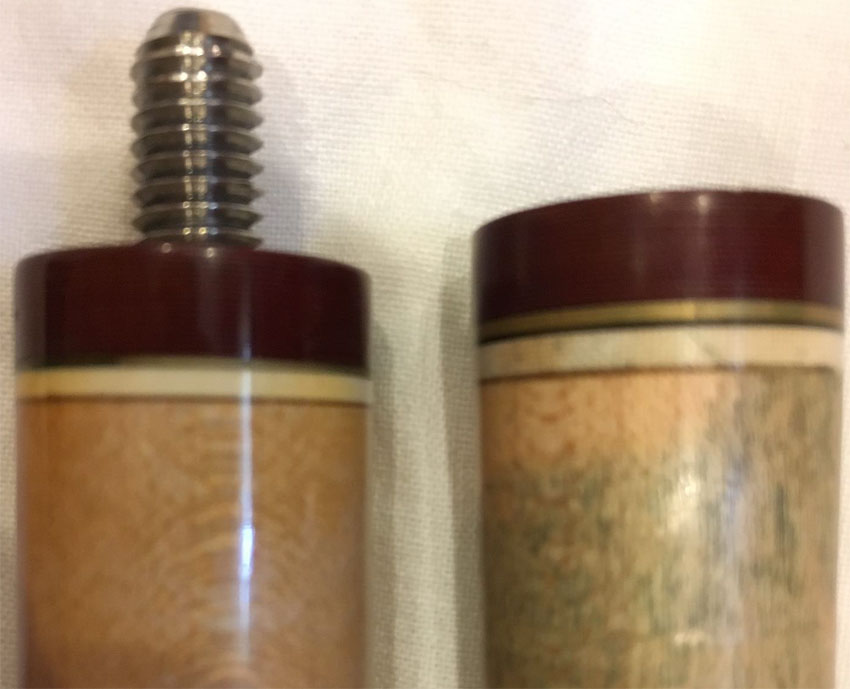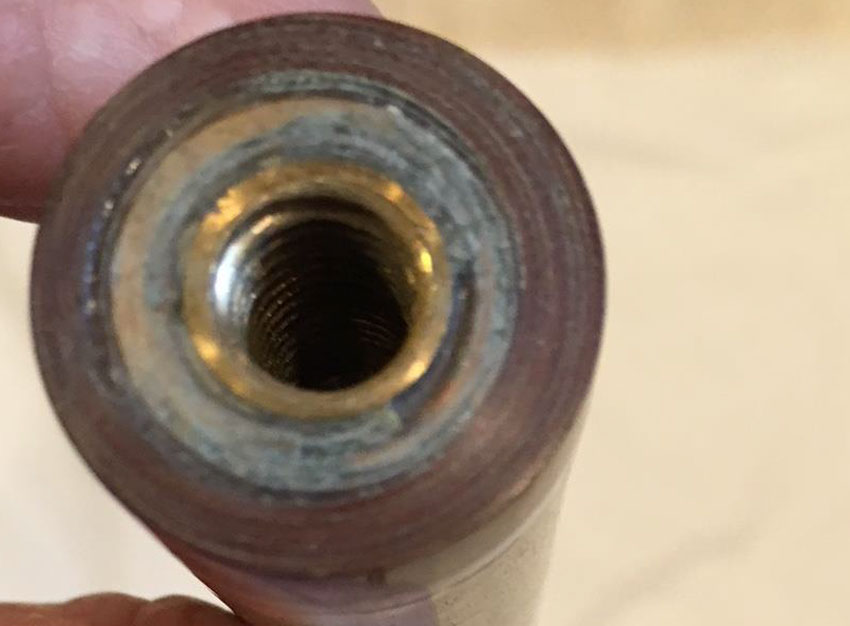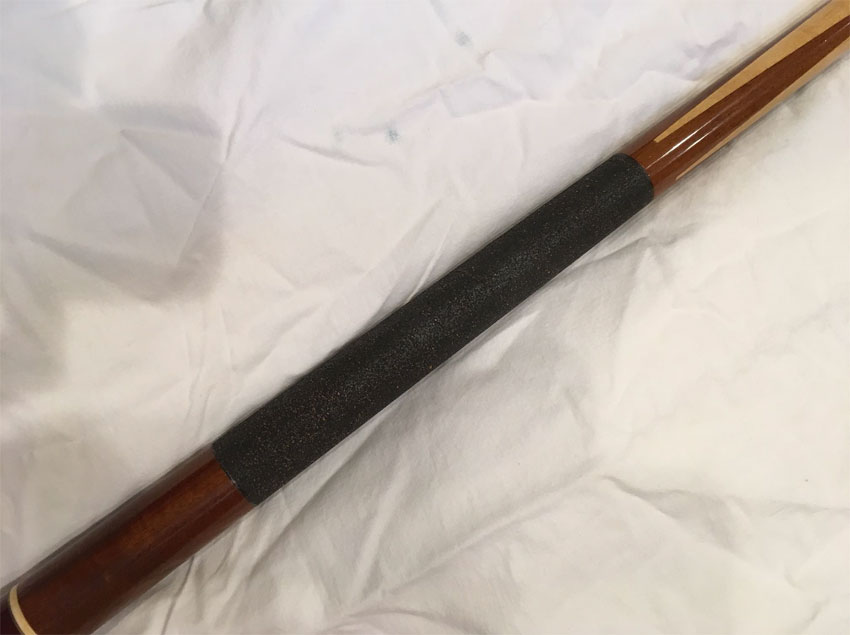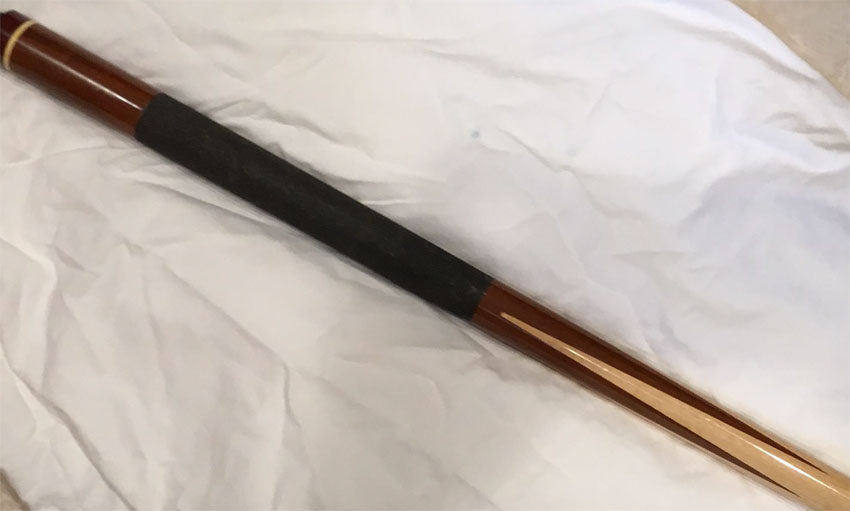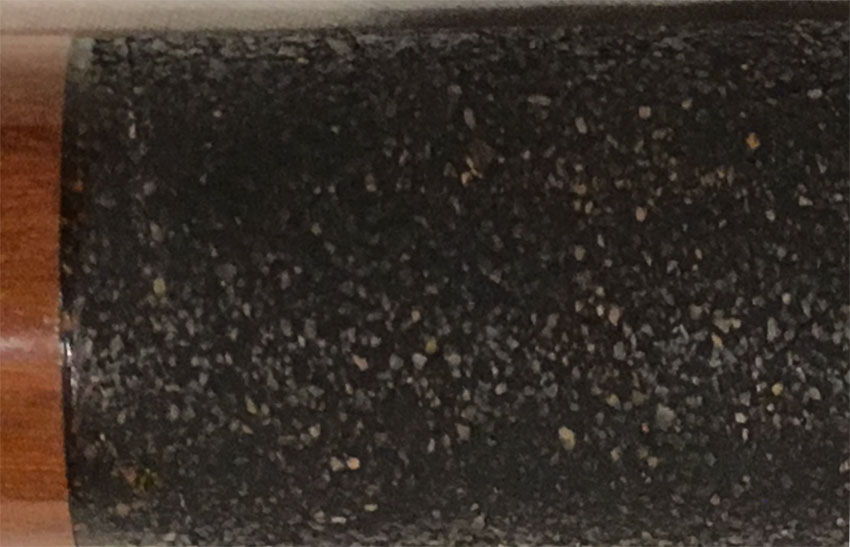 moenorman
Maker of Vintage Sneaky Pete Short Spiral Cork Wrap
Replies & Comments
---
billiardsforum on 3/12/2018 11:04:49 PM

This is a nice looking cue. Unfortunately I don't recognize it, so I can't help you ID the cue maker on this one.

I do look at 100s of pool cues each week, so if I come across anything, I will let you know.

Hopefully if you figure it out on your end first, you'll share what you find here as well.

moenorman on 3/13/2018 8:42:36 AM

Well thank you and thanks for looking. I do appreciate it. I think it must have been made custom for someone (the 8.5" cork wrap is rather unique) and the only person who would recognize it would be the cue maker who built it. Or possibly the original owner or someone who knew and shot with him. If I do manage to find out I will definitely share it here.

Regards,
Bill
Maker of Vintage Sneaky Pete Short Spiral Cork Wrap
Title: Maker of Vintage Sneaky Pete Short Spiral Cork Wrap
Author: moenorman
Published: 3/12/2018 2:12:44 PM
Last Updated: 3/12/2018 5:27:19 PM
Last Updated By: billiardsforum (Billiards Forum)