It this an Old Dufferin Pool Cue?
---
6/12/2017 12:50:55 PM
It this an Old Dufferin Pool Cue?
This pool cue was purchased by it's previous owner from an Ontario Canada pawn shop 20 years ago.
There are no manufactures markings, the brass pin is set in the shaft, and it is a birds-eye maple forearm.
Is this possibly a Dufferin billiards cue?
Are these real inlays and splicing?
Is it possibly an ebony butt?
Any info on brand/value is greatly appreciated! I scooped this up for $30.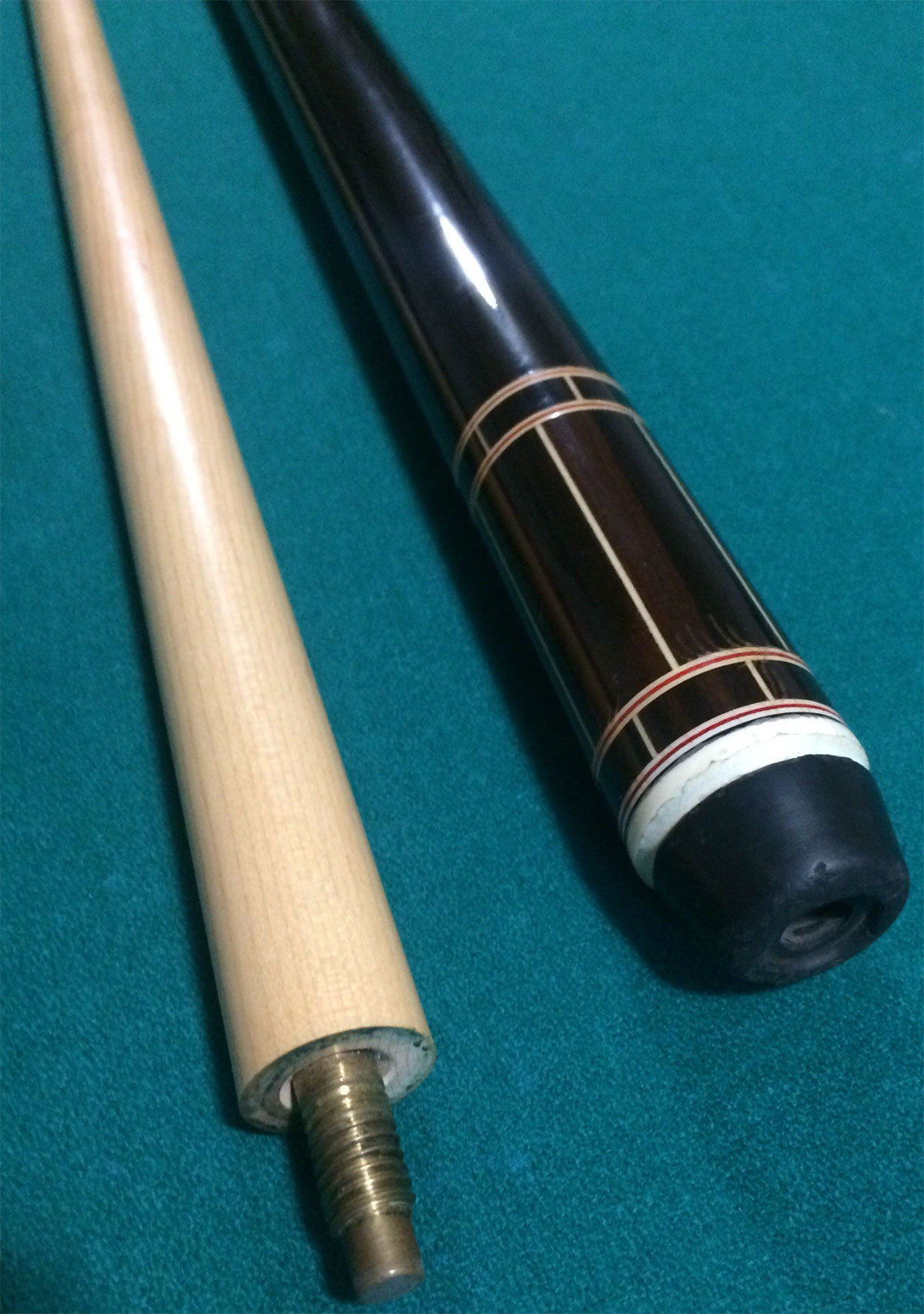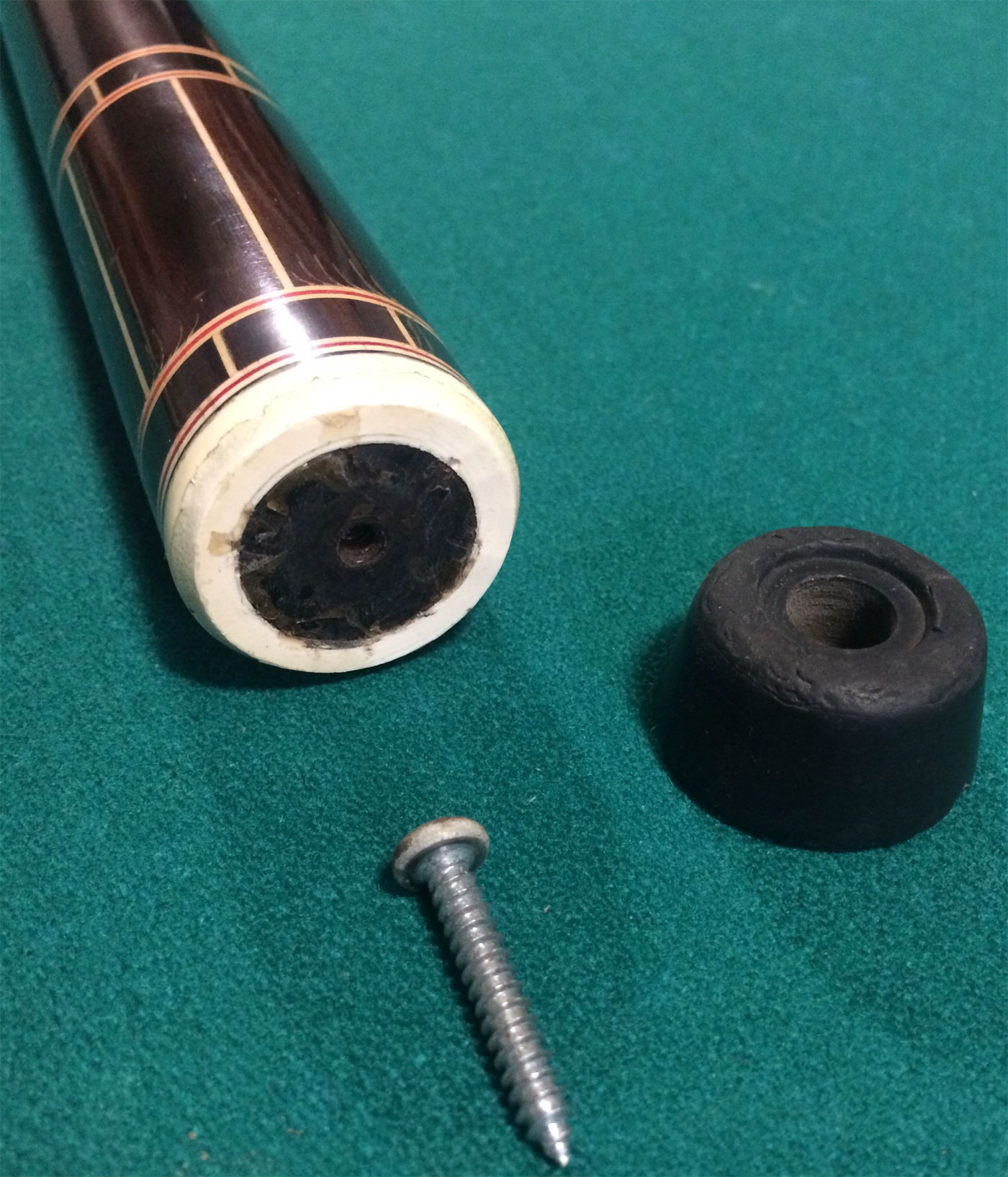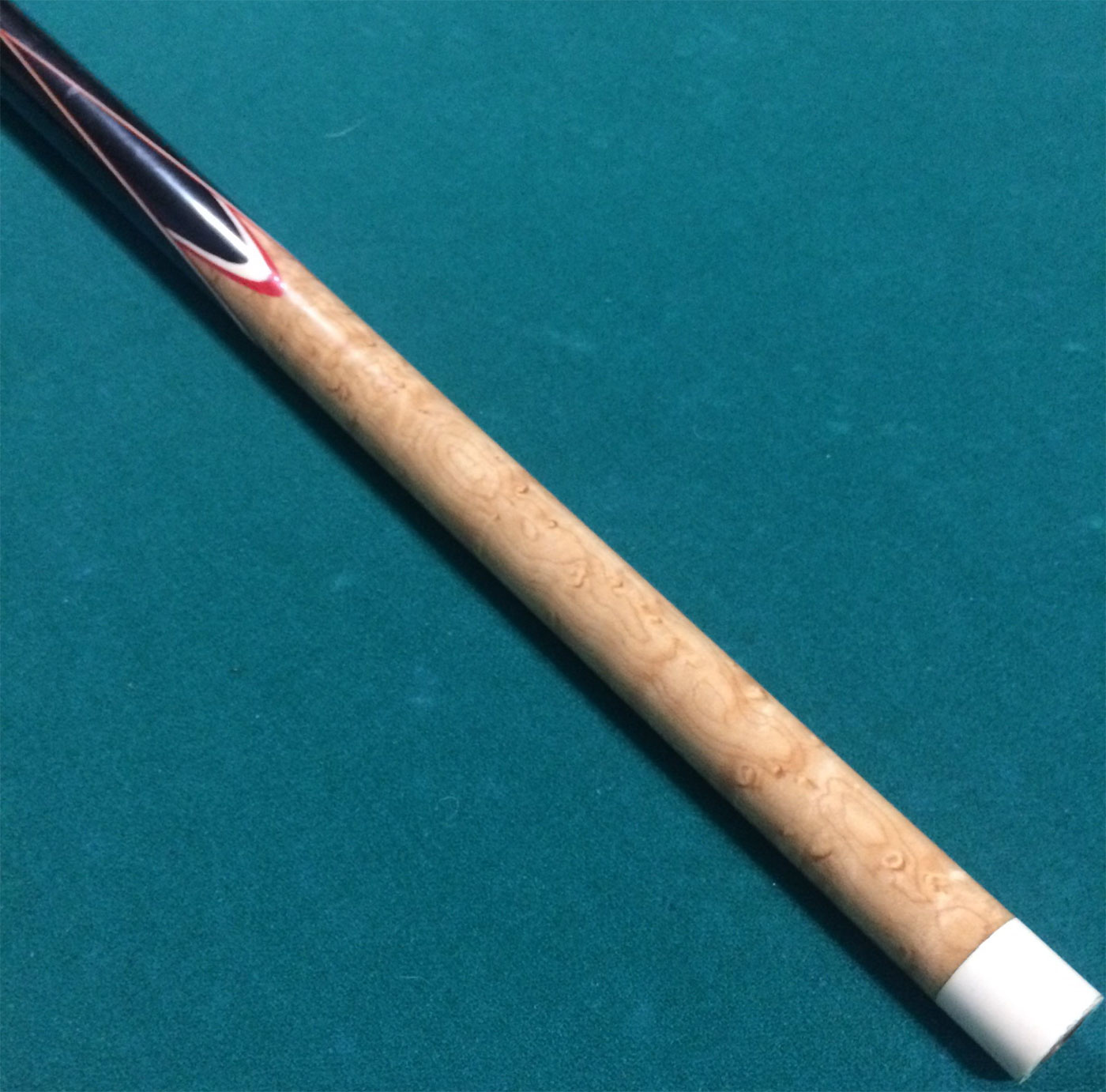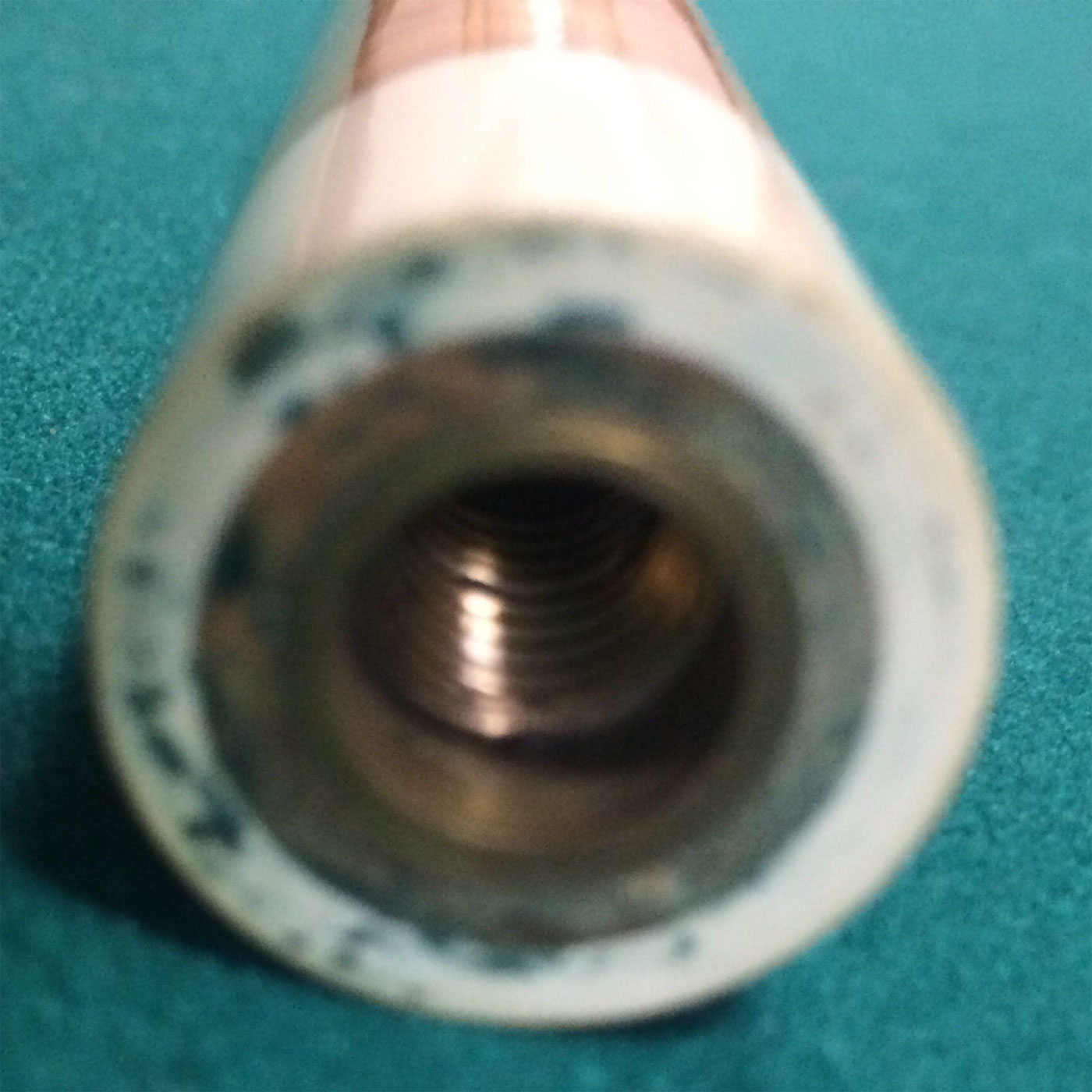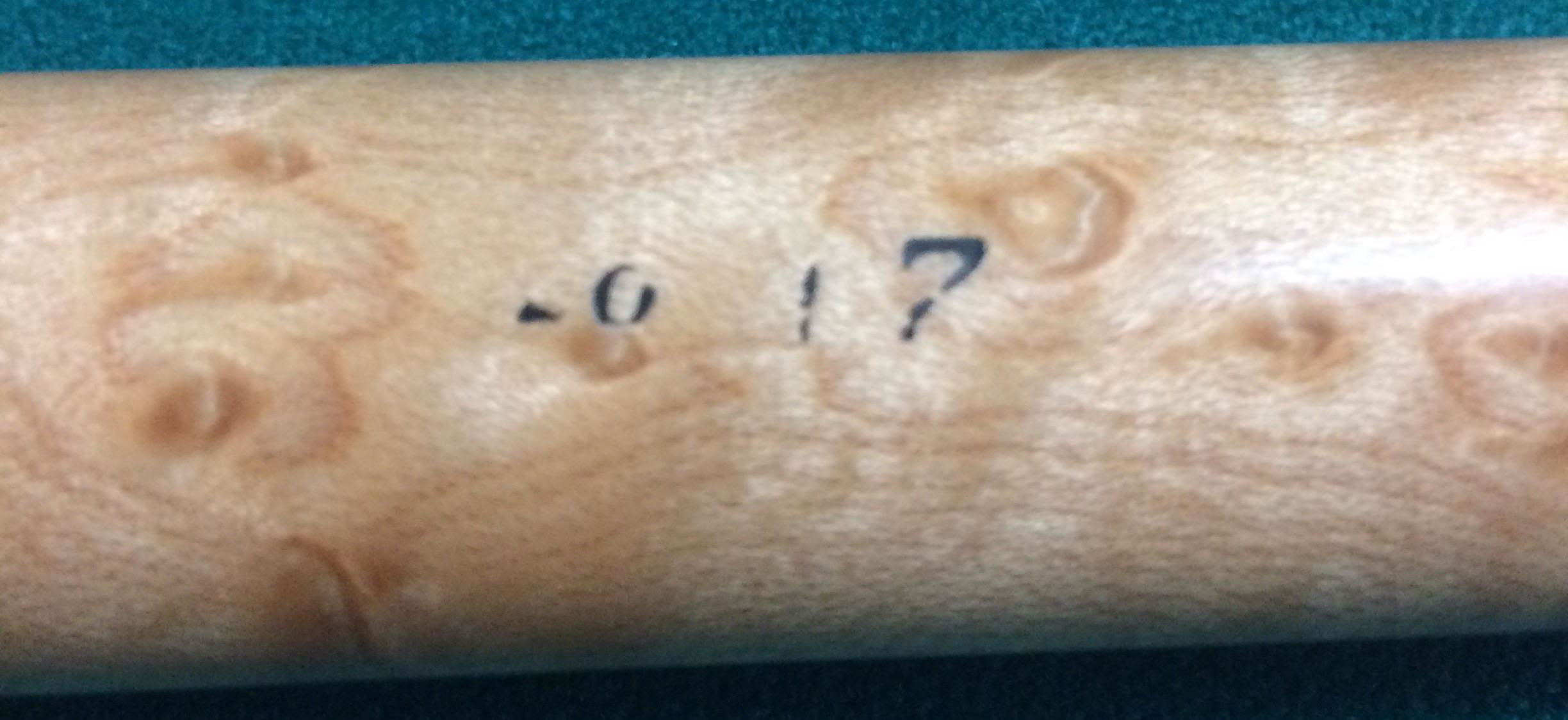 BigBlue
It this an Old Dufferin Pool Cue?
Replies & Comments
---
billiardsforum on 6/13/2017 6:17:50 PM

I did look through all of the older Dufferin catalogs I have and I don't see it. 99% of Dufferin pool cues made would typically have either the Dufferin name or the Dufferin maple leaf on them. Of course that doesn't mean it isn't one, it just means that it's not typical of one.

BigBlue on 6/14/2017 9:09:47 AM

This cue is a mystery. A gentlemen I play with seems to think because of the ferrule size, the cue is likely a carrom cue. He is betting it came over seas from Germany. Hope this can narrow down the search. This cue hits like piece of granite and I love it. If anyone solves this mystery you will be held in high regard :) thanks again to Billiard Forum for doing some investigating

Cueistic on 1/30/2021 5:38:27 PM

Is this cue for sale at all?

Please email me at cueistic@gmail.com if you are selling, please.
It this an Old Dufferin Pool Cue?
Title: It this an Old Dufferin Pool Cue?
Author: BigBlue (Jayk M)
Published: 6/12/2017 12:50:55 PM
Last Updated: 6/13/2017 6:00:49 PM
Last Updated By: billiardsforum (Billiards Forum)