Info on Rich Cue
---
12/31/2019 4:41:59 PM
Info on Rich Cue
I just got this RICH cue and I am trying to get some information on it.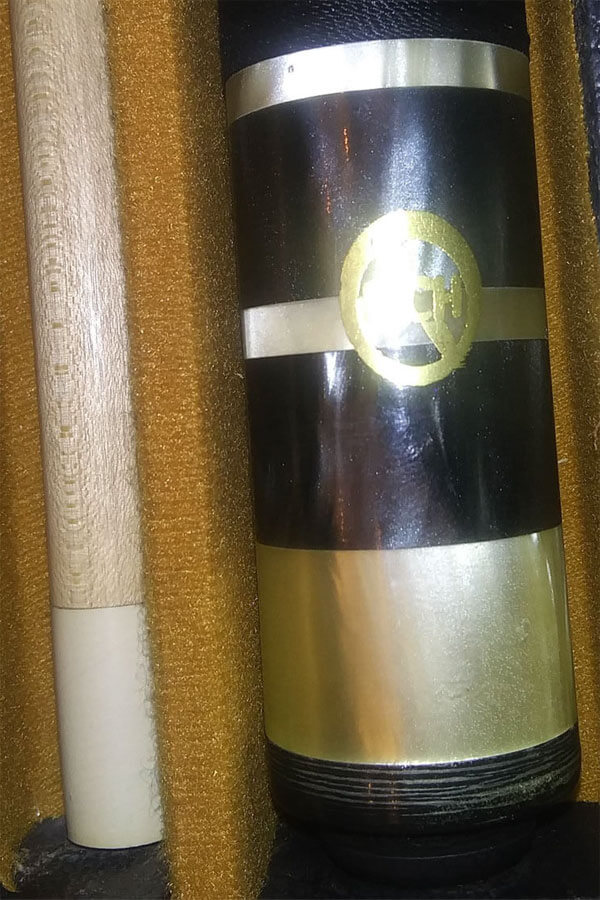 user1577839318
Info on Rich Cue
Replies & Comments
---
RackAndRollBilliardHallAndMuseum on 12/31/2019 9:53:54 PM

You have an Izzy Rich cue with the same decal emblem as is on mine.

I recently had my Izzy Rich cue re-finished by Scott at Proficient Billiards in PA, mainly in order to seal in the decal beneath a finish coat in order to protect it. The result is nothing less than Stunning! Scott refaced the cue to improve the roll. Now the tip does not lift at all and the roll is good. He fused the butt and re-finished it, polished the brass, then installed a Kamui SS Black tip with a clear pad to ship it back to me.

It has a very solid hit and has grab, all while looking awesome! I Love these old hand-turned cues - they feel different than any modern cue. They're much more solid!

Check out the latest photos!
Info on Rich Cue
Title: Info on Rich Cue
Author: user1577839318
Published: 12/31/2019 4:41:59 PM
Last Updated: 1/1/2020 6:32:54 AM
Last Updated By: billiardsforum (Billiards Forum)