Info on a Brunswick Willie Hoppe Professional Cue
---
9/8/2023 10:48:17 AM
Info on a Brunswick Willie Hoppe Professional Cue
I am looking for information and a value for a Brunswick Willie Hoppe Professional pool cue which was once my Grandfather's.
It is a 22oz pool cue, and has the blue Brunswick Willie Hoppe label which I know means it's from the 1960s.
It also has my Grandfathers nickname engraved on it. It says:
Moose Musgrave.
I use to play pool a lot but not much anymore, so it's been used before and I can tell you that it's all there.
For the last 15 years it has sat in its case—just as it was when I got it.
So yes, I am looking for some more info on the cue than what I already know, as well as a value for the cue.
No, it's not for sale. I was cleaning out the house, found it, and I'm curious.
Thanks for any information you can give on this pool cue.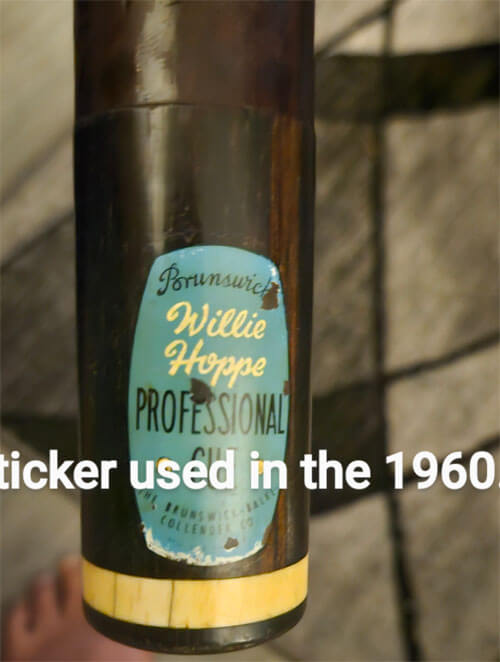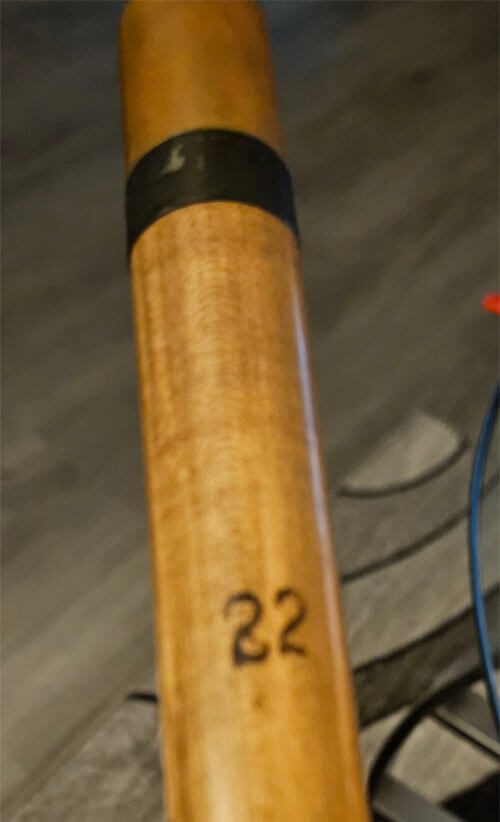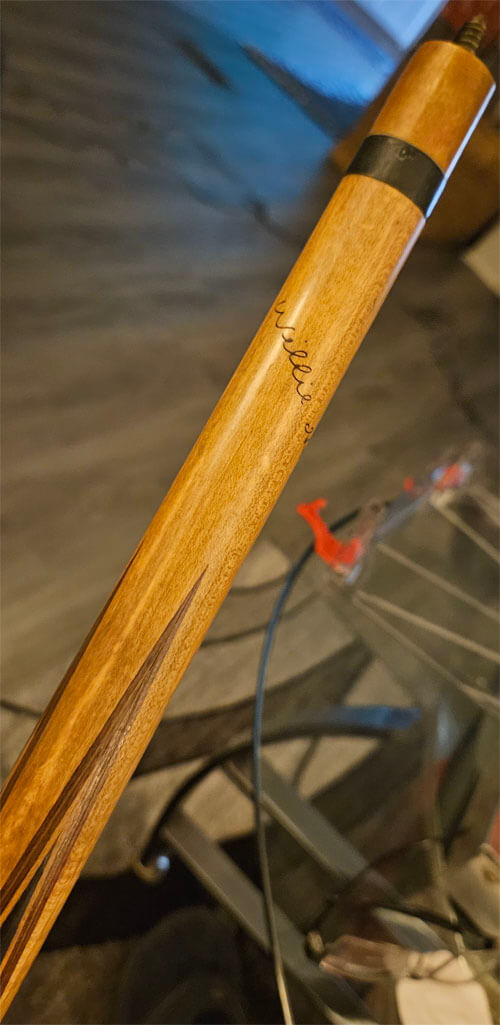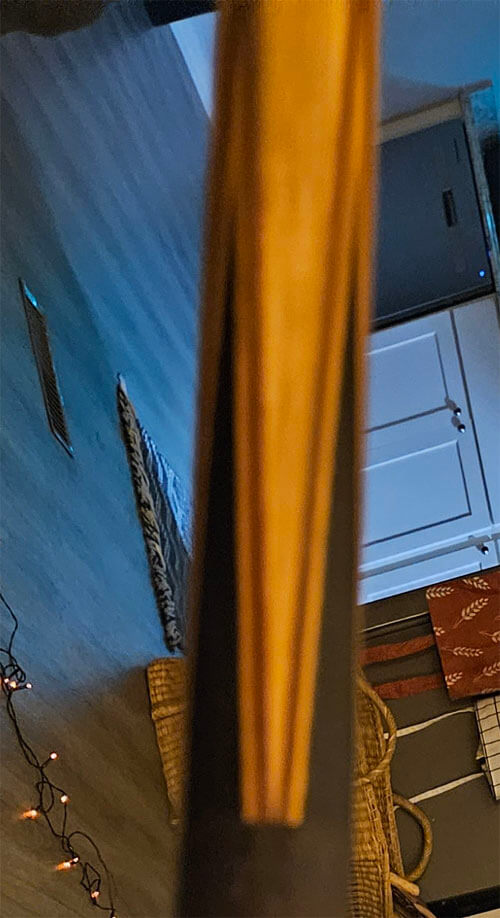 Skunkwaller
Info on a Brunswick Willie Hoppe Professional Cue
Replies & Comments
---
KCCC on 9/12/2023 11:39:22 PM

Your Brunswick Willie Hoppe cue appears to be customized by either the Brunswick Custom Shop or perhaps directly by Herman Rambow. I can't tell if it's really dark Rosewood or perhaps Ebony. Better photos of the butt would help in that.

The butt of the cue looks like it has an Ivory Hoppe ring, which is something Herman Rambow would add to his cues along with the addition of the name, the style of font, and the flourishes on either side.

I'm sure others will come along after me and add more information but your cue is special, perhaps very special, so know that your family has something to be treasured and passed down from generation to generation.

I'm excited for you, congrats!
Info on a Brunswick Willie Hoppe Professional Cue
Title: Info on a Brunswick Willie Hoppe Professional Cue
Author: Skunkwaller (Chadd Musgrave)
Published: 9/8/2023 10:48:17 AM
Last Updated: 9/12/2023 5:33:19 AM
Last Updated By: billiardsforum (Billiards Forum)