Info and/or the Model of a Meucci Pool Cue
---
12/7/2022 11:12:10 PM
Info and/or the Model of a Meucci Pool Cue
This Meucci cue is my baby!
I am looking to find the Meucci cue model name.
Any other information on her would also be greatly appreciated.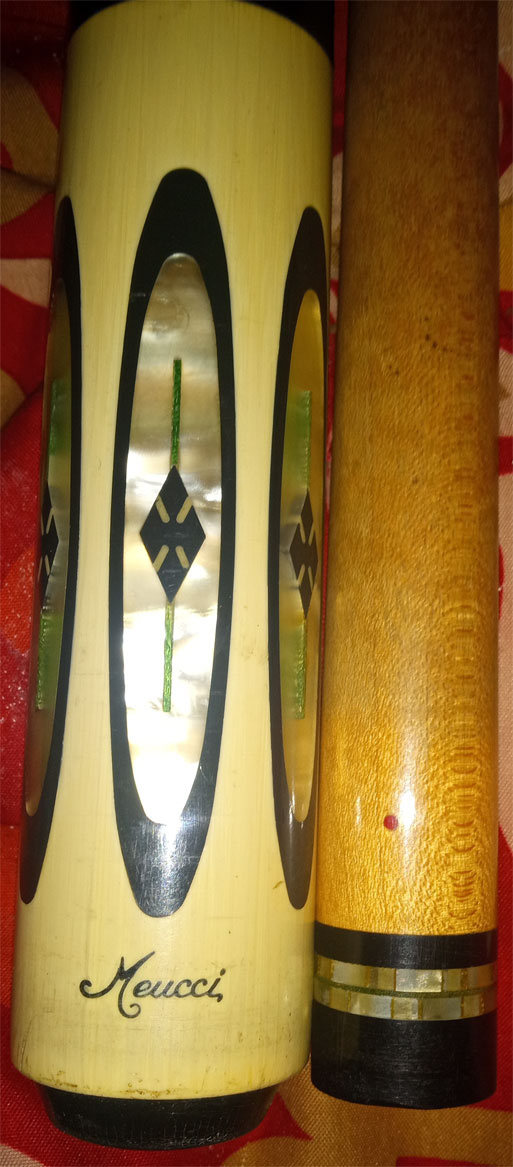 1968z28302original
Info and/or the Model of a Meucci Pool Cue
Replies & Comments
---
billiardsforum on 12/8/2022 4:18:02 AM

This appears to be a Meucci 97-21 cue from the Meucci 97 series. These were available in 1997 and can still be purchased new today.

You have a Meucci "red-dot" shaft which was a popular and common Meucci shaft model in the 1990s.

We've had lots of questions about this model in the past. See these previous Meucci 97-21 cue questions from others. There's more info in the answers there, and no point in me duplicating the info here.
Info and/or the Model of a Meucci Pool Cue
Title: Info and/or the Model of a Meucci Pool Cue
Author: 1968z28302original (Ron Harrell)
Published: 12/7/2022 11:12:10 PM
Last Updated: 12/8/2022 4:11:50 AM
Last Updated By: billiardsforum (Billiards Forum)