Identifying My White Meucci Original
---
7/10/2019 4:47:55 PM
Identifying My White Meucci Original
I have had this white Meucci Original since 1978 when I won it in a pool game when I was in the Navy. I've been using it for many years.
I am looking to possibly sell it but would like to know more about it.
I believe it is a MO 4 1/2.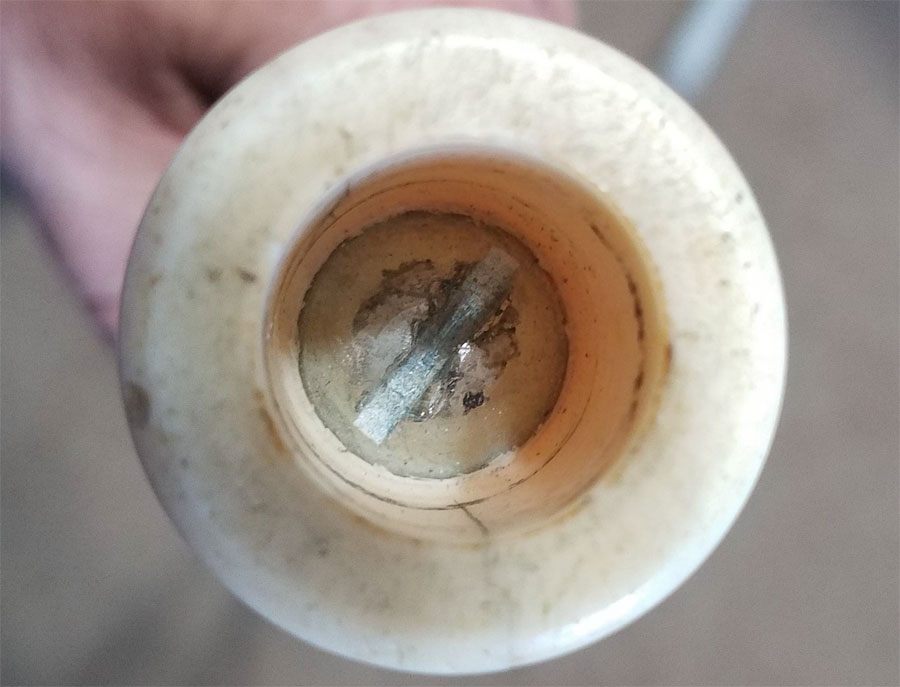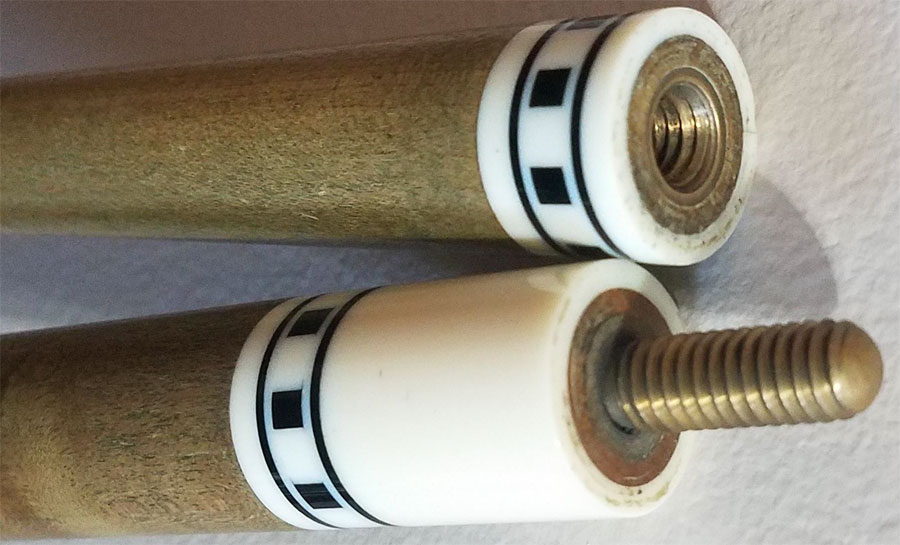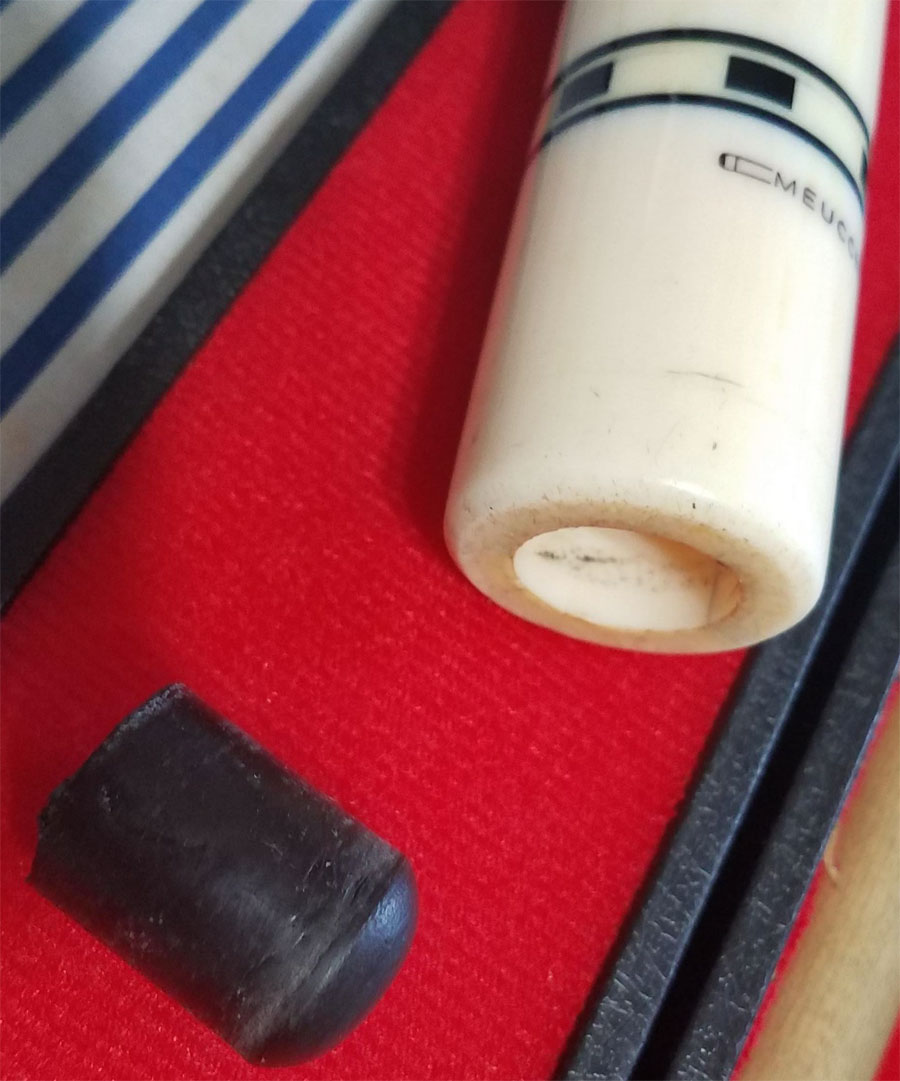 Santa
Identifying My White Meucci Original
Replies & Comments
---
billiardsforum on 7/16/2019 2:16:49 PM

Yes, you've identified it correctly as a Meucci Original MO 4.5 cue, assuming it has points in the forearm.

Shouldn't have any troubles selling it assuming shaft is straight.

If it's in good shape you can probably get $300+ for it.

One was listed recently on eBay for $517 (though not as old and not as nice as yours) and it didn't sell at that price.

Yours is particularly nice because it is of an older/earlier production (has the brass joint pin and shaft insert), and it has the original old-style rounded rubber bumpers (which often crack and get replaced with the newer style ones).

Santa on 7/18/2019 2:13:08 PM

Here are some more pictures of the cue:
Identifying My White Meucci Original
Title: Identifying My White Meucci Original
Author: Santa (Chris Keaton)
Published: 7/10/2019 4:47:55 PM
Last Updated: 7/16/2019 1:57:46 PM
Last Updated By: billiardsforum (Billiards Forum)