Identifying a RICH Cue and it's Value
---
9/9/2019 7:33:03 AM
Identifying a RICH Cue and it's Value
I have found a little about Rich cues but seems they all have a "Q" with the name RICH.
This one does not so I'm not sure if it has anything to do with the same Rich Q line or not.
I haven't bought it yet, its still at a pawn shop. They have a tag of $225 on the cue, but said it has been sitting in the corner for a long time and would knock off $100.
I only have a hand full of cues and wanted to start collecting here and there and didn't know if maybe this would a good cue for my starting collection at $125.
Any info would be greatly appreciated.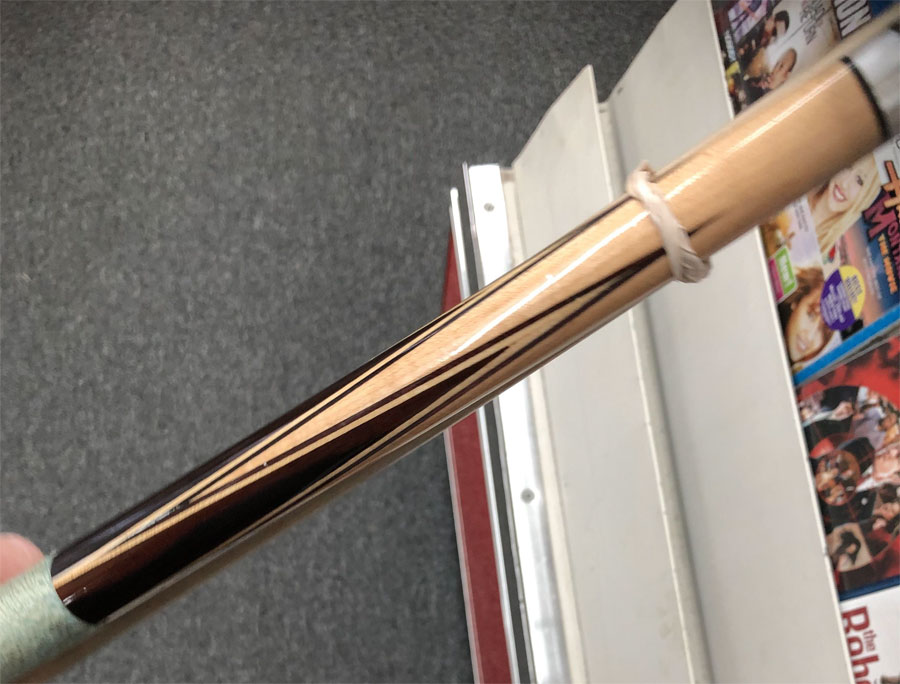 Rubicon
Identifying a RICH Cue and it's Value
Replies & Comments
---
Chopdoc on 9/9/2019 12:27:29 PM

1980's cue. Rich Custom Cue, not a Rich Q.

If they will take $125 then it's worth it if in nice condition. $225? Not worth it.

These came after Rich Q.
Identifying a RICH Cue and it's Value
Title: Identifying a RICH Cue and it's Value
Author: Rubicon
Published: 9/9/2019 7:33:03 AM
Last Updated: 9/24/2019 6:11:17 PM
Last Updated By: billiardsforum (Billiards Forum)