Identify This Wynn Pool Cue
---
11/6/2016 1:23:09 PM
Identify This Wynn Pool Cue
Picked it up from a friend. I have cleaned it up. I have never heard of "Wynn" cues. Any information is greatly appreciated. I appreciate your time.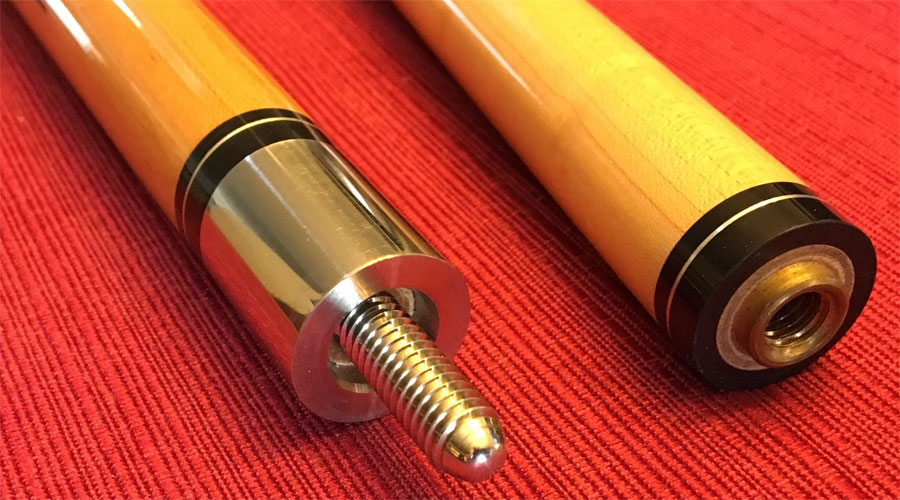 user1478456587
Identify This Wynn Pool Cue
Replies & Comments
---
billiardsforum on 11/6/2016 1:35:51 PM

Some chat in another forum (from 2010) had some info. Looks like Wynn pool cues are "dime-a-dozen" Chinese import pool cues.

Wynn are made in China and rank with the other cheap cues from there. I put a cue tip on a WYNN cue the other day. It was a very poor example of a pool cue. I had to re-glue the ferrule, and the wrap was loose.

K Byrnes on 10/22/2017 8:00:45 PM

My friend had an older Wynn cue.

He said it was made before the company sold out to Viking. I don't think they were always made in China.
Identify This Wynn Pool Cue
Title: Identify This Wynn Pool Cue
Author: user1478456587
Published: 11/6/2016 1:23:09 PM
Last Updated: 11/6/2016 1:28:36 PM
Last Updated By: billiardsforum (Billiards Forum)