Identify This Meucci Originals Model Pool Cue
---
7/13/2019 9:40:56 AM
Identify This Meucci Originals Model Pool Cue
Please offer your expertise to help me identify the model name or model number of this black Meucci Originals pool cue.
I've been looking for years and it just dawned on me to ask on the internet.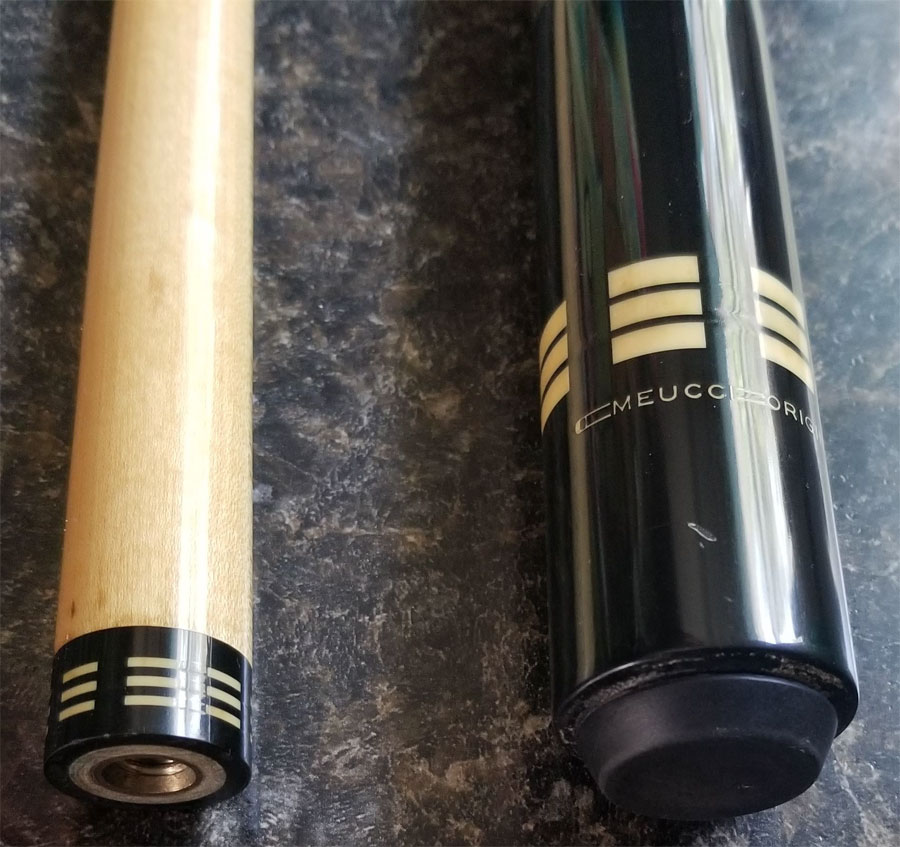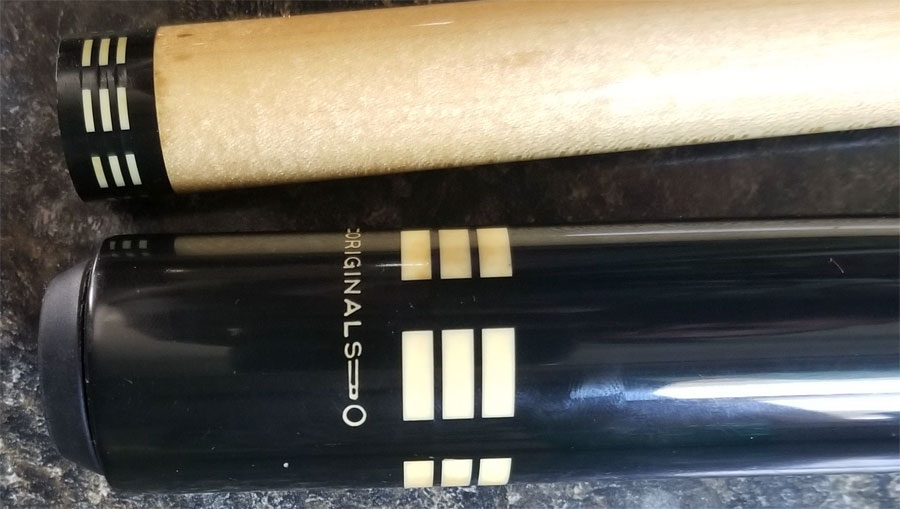 user1563036055
Identify This Meucci Originals Model Pool Cue
Replies & Comments
---
billiardsforum on 7/25/2019 3:21:12 AM

It is either a:

Meucci 80-2 cue from the Meucci 80 series (1980-1983), or a
Meucci 84-2 cue from the Meucci 84 series (1984-1987)

No real difference between the two - they just carried the model design forward when the new line came out, probably because it was a big seller due to it being at the lower-end of the line, price wise.

Yours doesn't likely have the original rubber bumper. They were a round narrow "pill" style and tended to dry out and break. The bumper in yours is Meucci's newer style bumper (though that could be the original bumper if it is an 84-2 cue produced and bought in late 1987, but I am not certain).

Either way, nice older Meucci cue, and it looks to be in great shape.

Hope this helps!

user1563036055 on 8/7/2019 12:13:33 PM

Thank you so very much.

Is there anyway you could help me with the value of a Meucci Originals 80-2 cue?

billiardsforum on 9/10/2019 12:20:47 PM

Your Meucci 80-2 cue seems to be missing the original-style rubber bumper. The bumper on that one is indicative of the current Meucci bumper style.

These would sell today somewhere between $200 and $350 depending.
Identify This Meucci Originals Model Pool Cue
Title: Identify This Meucci Originals Model Pool Cue
Author: user1563036055
Published: 7/13/2019 9:40:56 AM
Last Updated: 7/25/2019 3:10:28 AM
Last Updated By: billiardsforum (Billiards Forum)