Identify Signed Numbered Custom Cue
---
9/23/2017 11:14:13 AM
Identify Signed Numbered Custom Cue
I have been trying to figure out who made this cue.
I bought it new when I lived in Paso Robles, CA. and was playing leagues. It is signed and numbered and was hand made because I remember picking which woods to be used and how many "points" it would have. He put a piece of twisted rosewood inside a really cool clear resin on the butt. I was told at the time we were designing it that the wood all meets in little wedges to form a solid circle of material in the middle, not "inlay".
The cue maker lived in that area (maybe a little south of Paso Robles, CA) and was an above average non-pro 9 ball player.
The cue has held up great and looks like the day I bought it. Any help would be appreciated!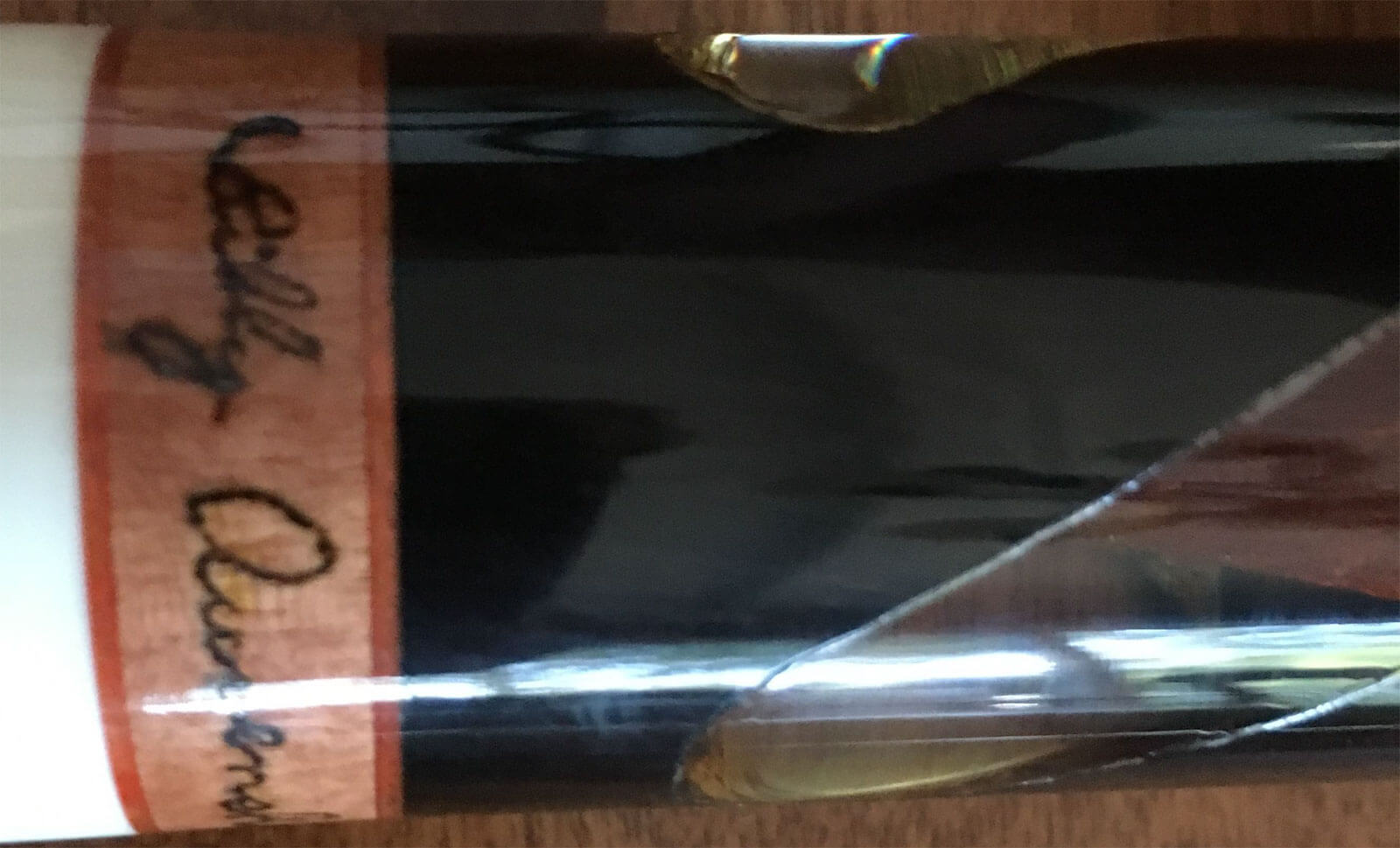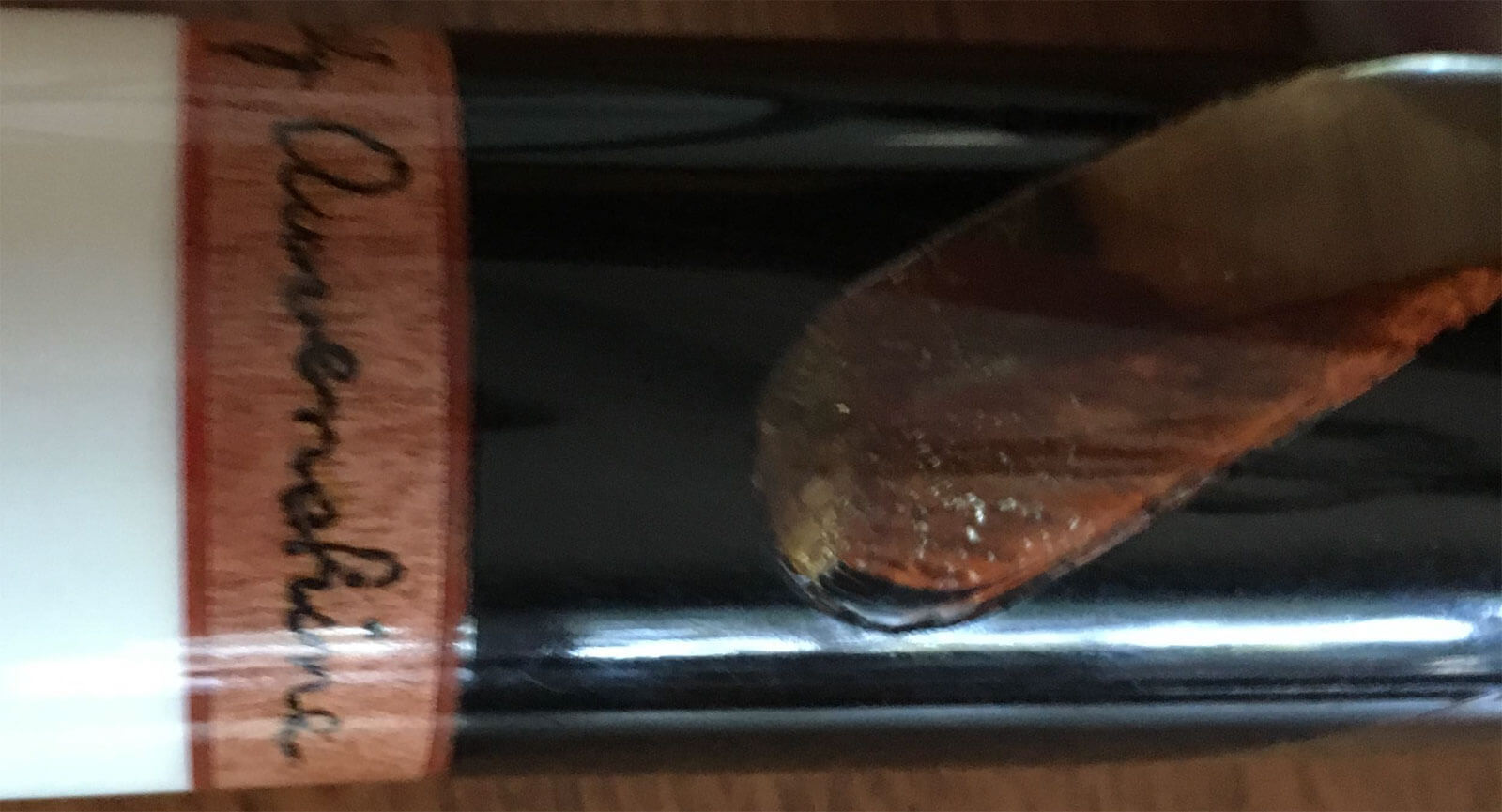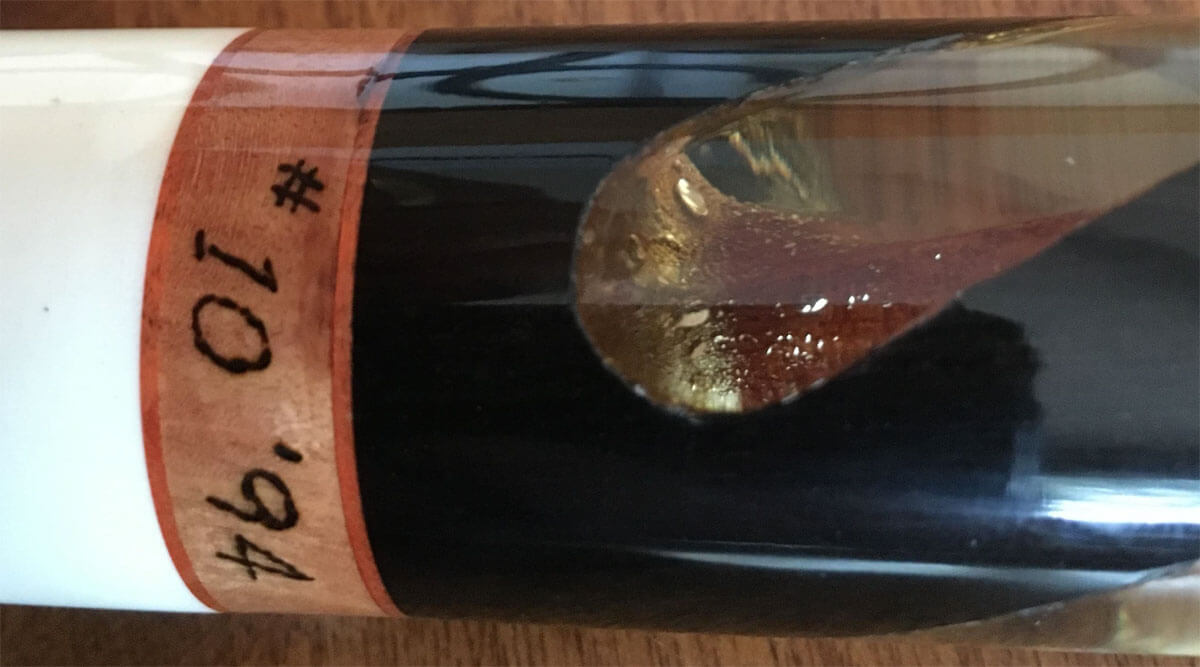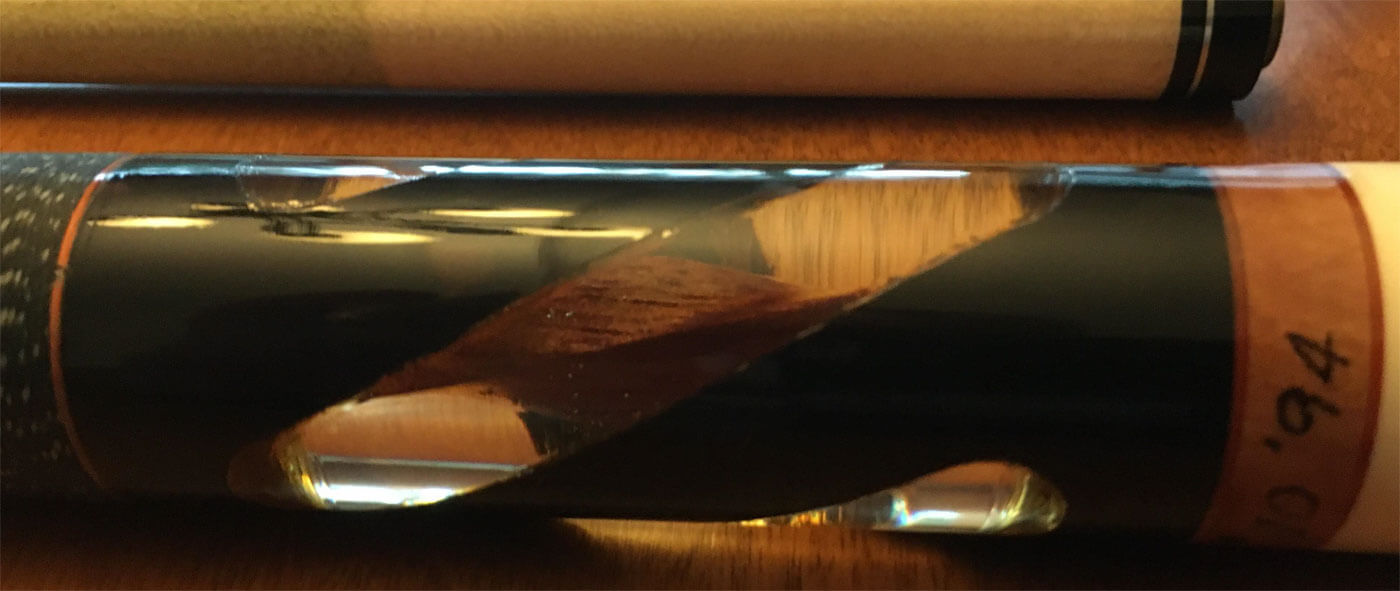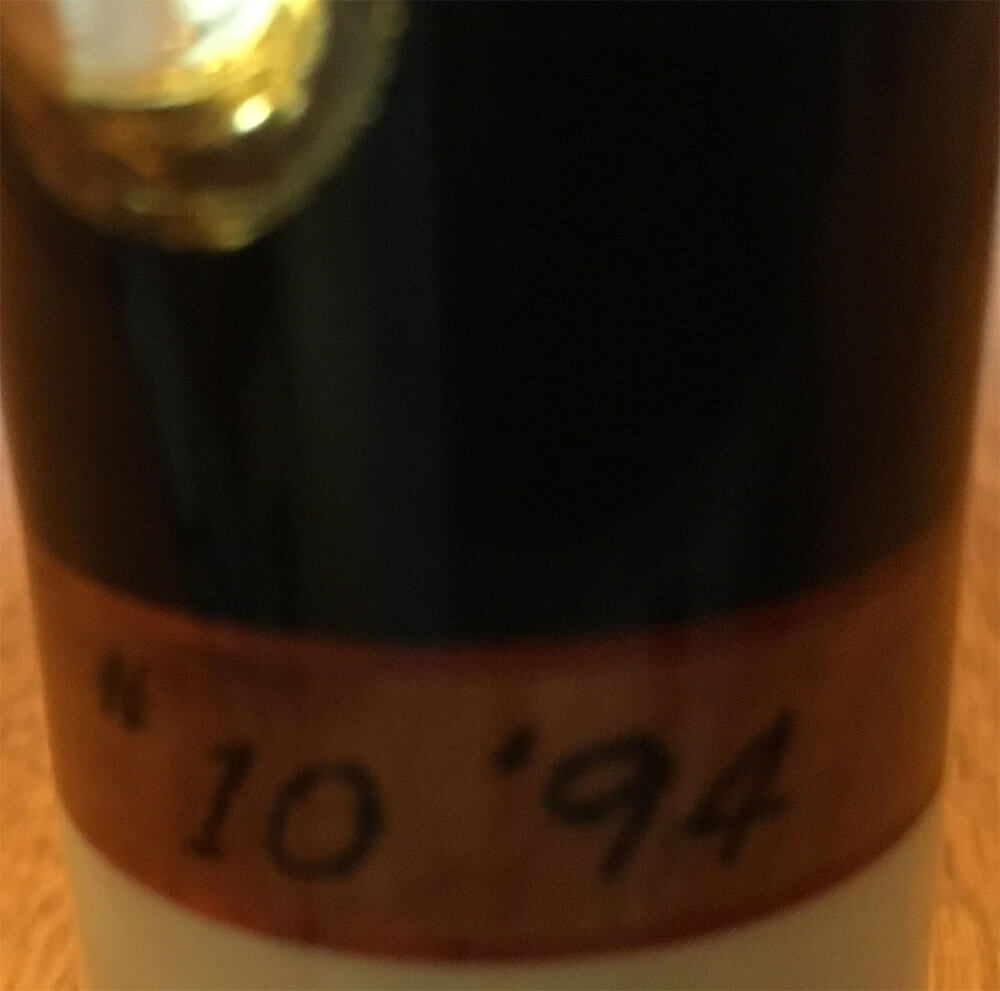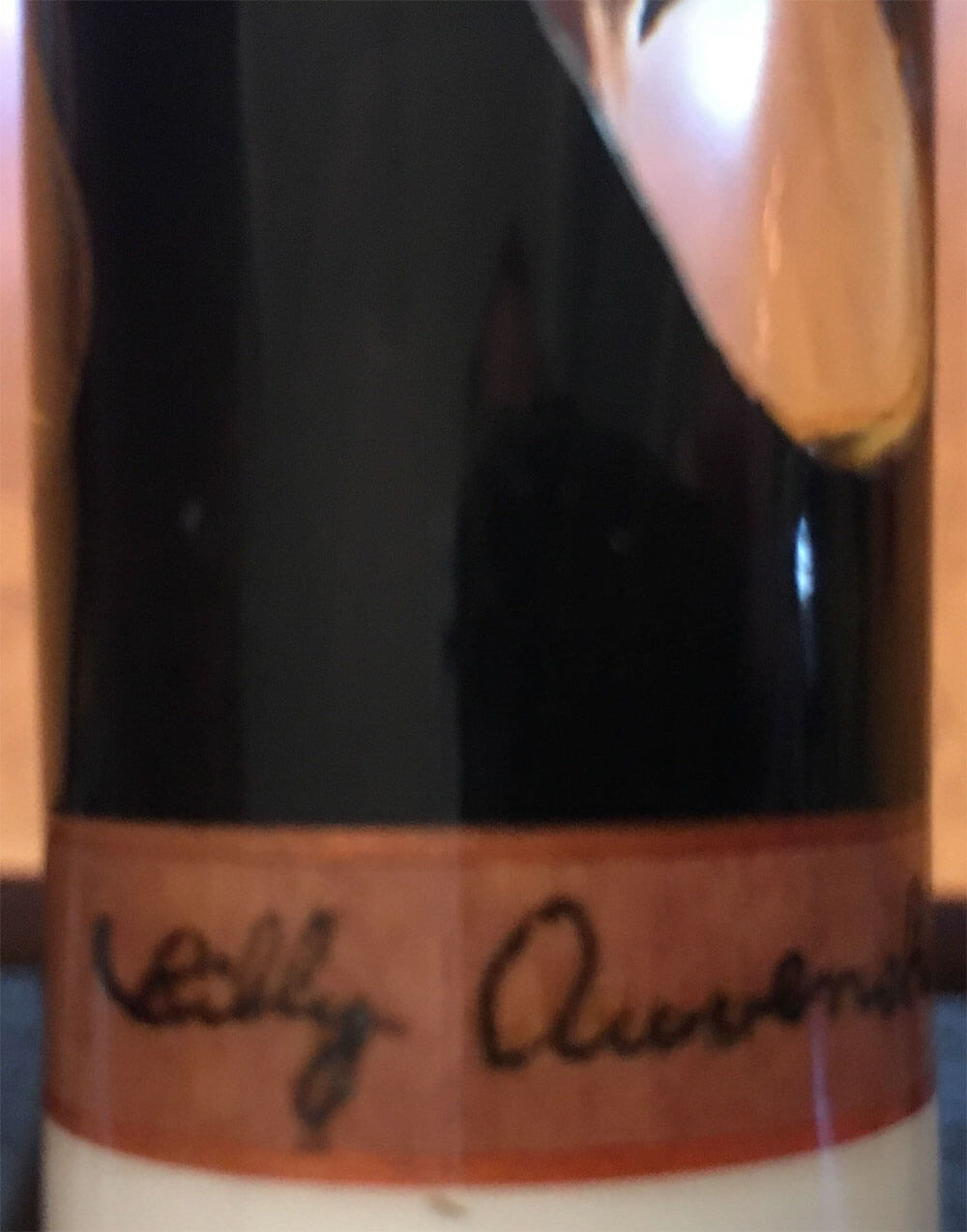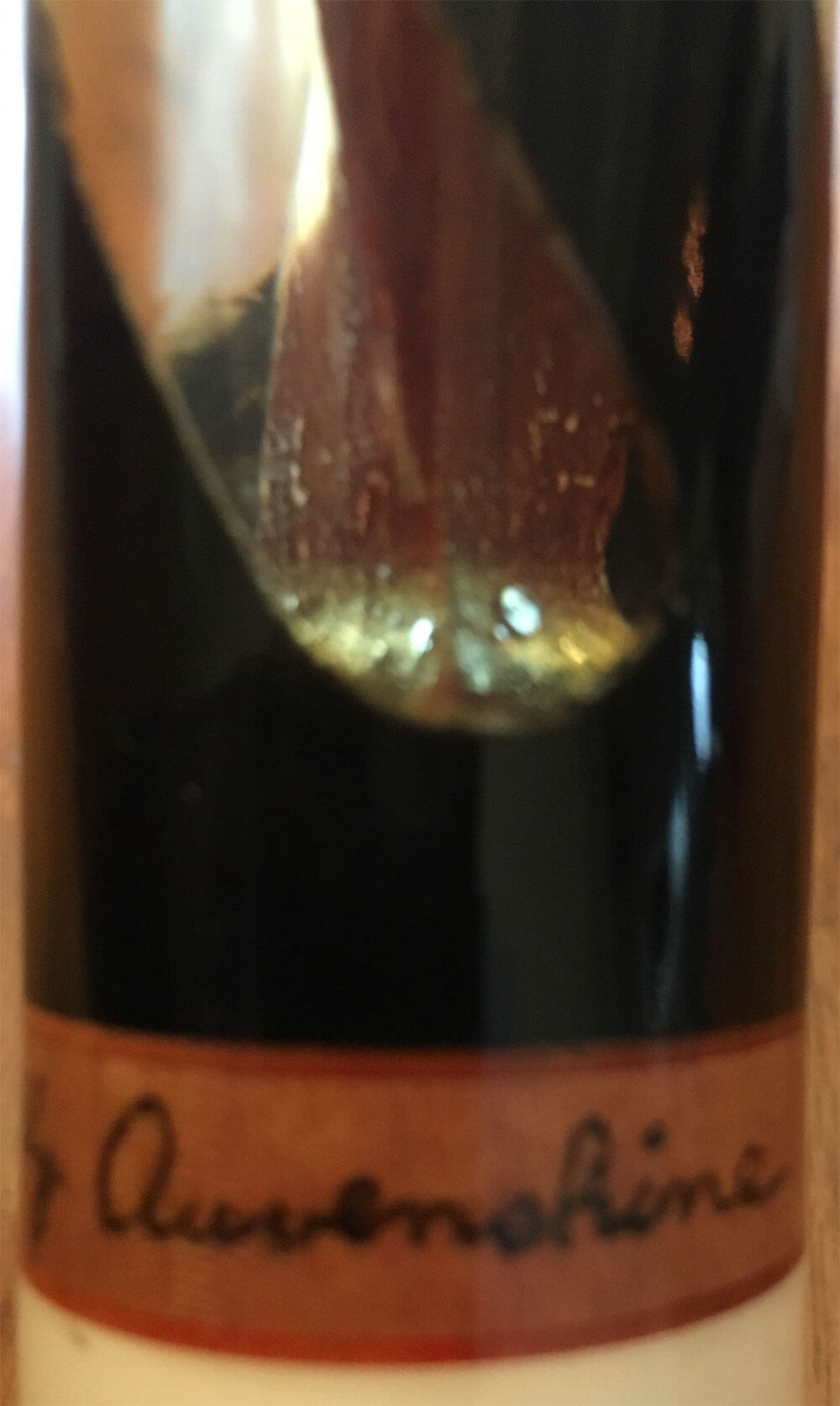 user1506175923
Identify Signed Numbered Custom Cue
Replies & Comments
---
Identify Signed Numbered Custom Cue
Title: Identify Signed Numbered Custom Cue
Author: user1506175923
Published: 9/23/2017 11:14:13 AM
Last Updated: 9/24/2017 2:41:13 PM
Last Updated By: billiardsforum (Billiards Forum)