Identify Signed Efren Reyes Cue
---
2/8/2020 6:17:33 AM
Identify Signed Efren Reyes Cue
I won this signed Efren Reyes cue last week in a raffle when Efren was in town.
Does anyone know the maker of the cue? I didn't get a ton of info besides the fact that he played with it over the past year.
I don't have a place to display the cue, so it is for sale.
More pics available on Bananas Billiards FB page.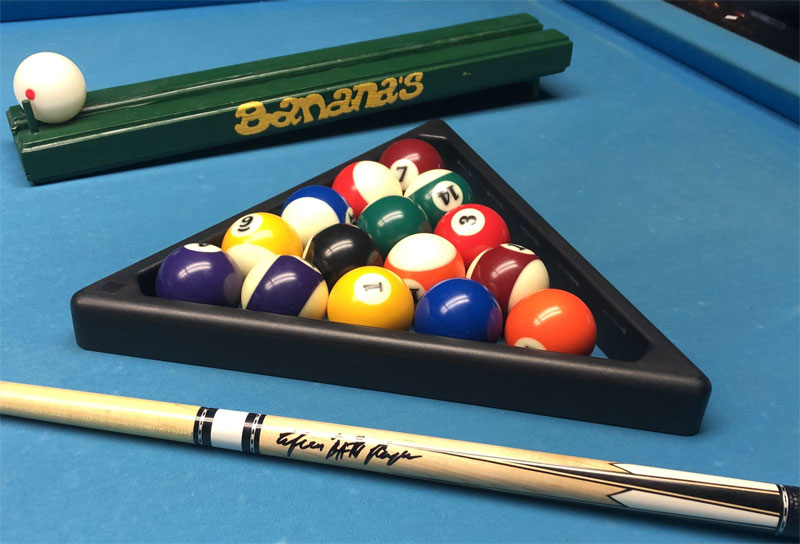 user1581171451
Identify Signed Efren Reyes Cue is about these pool players:
This question mentions the following businesses:
Identify Signed Efren Reyes Cue
Replies & Comments
---
Identify Signed Efren Reyes Cue
Title: Identify Signed Efren Reyes Cue
Author: user1581171451 (Chad Cole)
Published: 2/8/2020 6:17:33 AM
Last Updated: 2/25/2020 2:57:22 AM
Last Updated By: billiardsforum (Billiards Forum)