Identify Predator Pool Cue
---
6/9/2018 12:20:09 AM
Identify Predator Pool Cue
Can you help identify a Predator pool cue please?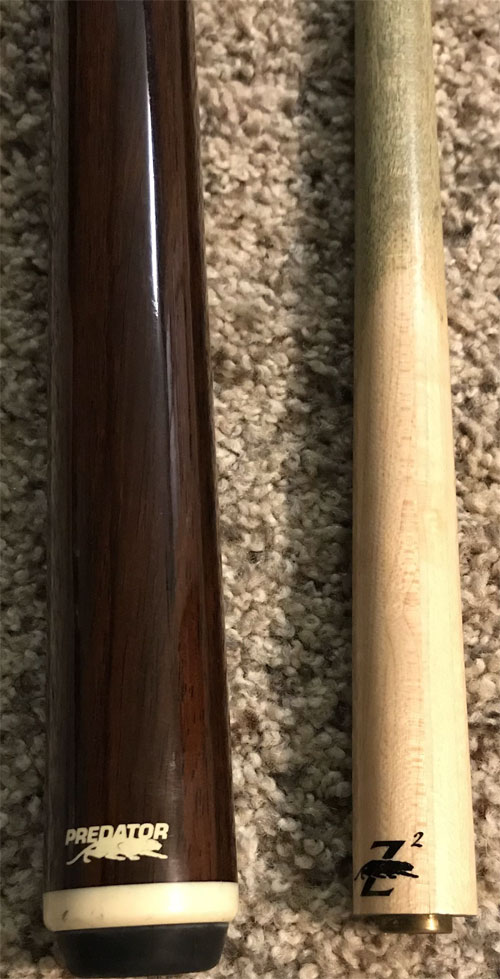 user1528503609
Identify Predator Pool Cue
Replies & Comments
---
billiardsforum on 6/9/2018 11:09:26 AM

This looks like one of the Predator SP / SPJ / SPJB cues. They are/were the Predator Sneaky Pete offering, and there is a line of these all looking similar in design.

They feature a full-splice design and aren't bad cues.

You have a Predator Z2 shaft, which run between $225 and $295 depending on the joint type.

Here is the Predator SPJL Sneaky Pete cue just for comparison and to show what the whole thing looks like:

And here is a Predator SP6GL Roadline Sneaky Pete pool cue which was for sale for $225.

Selling my Predator SP6GL Roadline Sneaky Pete Pool Cue, it cost me $350, and I am asking only $225 obo!

Here's your shot at owning and playing with a grade A top notch, good as they come pool cue for an unbeatable price.
Identify Predator Pool Cue
Title: Identify Predator Pool Cue
Author: user1528503609
Published: 6/9/2018 12:20:09 AM
Last Updated: 6/9/2018 10:58:00 AM
Last Updated By: billiardsforum (Billiards Forum)