Identify Pool Cue with Letter "A" Logo in a Circle
---
10/17/2021 2:51:59 PM
Identify Pool Cue with Letter "A" Logo in a Circle
Can anyone ID this pool cue with a letter "A" logo in a circle with a crown on top?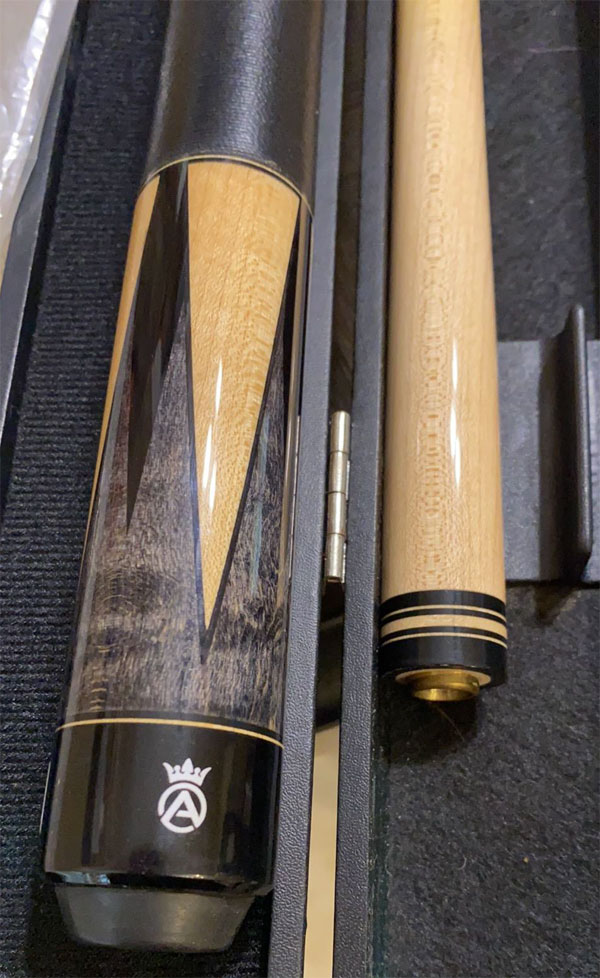 user1634482319
Identify Pool Cue with Letter "A" Logo in a Circle
Replies & Comments
---
billiardsforum on 10/21/2021 4:41:30 PM

A while back I looked into it when another user posted another pool cue with the letter A logo with the crown on top.

Unfortunately, I've not been able to pinpoint the brand name or which company manufactured these pool cues yet.

If I come across any more info, I'll update you here.

user1636245717 on 11/6/2021 5:41:57 PM

I have a pool cue from the same brand, with the same logo, but I cannot for the life of me figure out the brand either.

It shoots well though.
Identify Pool Cue with Letter "A" Logo in a Circle
Title: Identify Pool Cue with Letter "A" Logo in a Circle
Author: user1634482319
Published: 10/17/2021 2:51:59 PM
Last Updated: 10/21/2021 4:29:14 PM
Last Updated By: billiardsforum (Billiards Forum)