Identify Palmer Cue with Triangle Logo and an 8 Ball
---
1/6/2019 8:50:56 PM
Identify Palmer Cue with Triangle Logo and an 8 Ball
I recently purchased a used Palmer cue with an eight-ball on the butt sleeve and a the triangle Palmer logo.
It has "PALMER BILLIARDS" below the small triangle at the end, with 3 lines and a red dot above that there is an eight ball that looks to have two parenthesis (for lack of better description) on each side.
It is a two-piece cue.
Any info you might have would be great.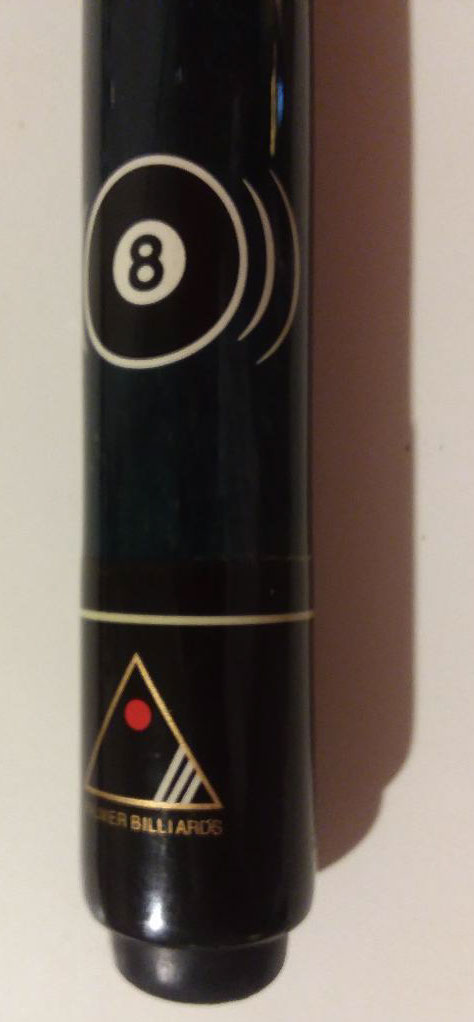 user1546836655
Identify Palmer Cue with Triangle Logo and an 8 Ball
Replies & Comments
---
billiardsforum on 1/7/2019 1:32:39 AM

Based on the one photo, your cue is similar to the Palmer Billiards BQ-670A pool cue from the Taiwan Palmer Billiards.

It is from the Palmer Billiards BQ-669 Series, and is in the 1999 Palmer Billiards catalog.

Yes, the logo is slightly different. It is probably just from a slightly different time. Your version is likely from mid 2000s.

Not worth any significant amount.

user1546836655 on 1/7/2019 10:37:13 AM

Thanks for your reply.

My husband and I always look for a billiards table when we are traveling or visiting family. We decided to buy a couple of used cues since some of the place have cues that are in dismal condition.

Probably good that it isn't worth much since we aren't very good, just enjoy trying!
Identify Palmer Cue with Triangle Logo and an 8 Ball
Title: Identify Palmer Cue with Triangle Logo and an 8 Ball
Author: user1546836655 (Deborah P.)
Published: 1/6/2019 8:50:56 PM
Last Updated: 1/7/2019 1:18:42 AM
Last Updated By: billiardsforum (Billiards Forum)