Identify Palmer Cue with Triangle Logo and an 8 Ball
---
1/6/2019 8:50:56 PM
Identify Palmer Cue with Triangle Logo and an 8 Ball
I recently purchased a used Palmer cue with an eight-ball on the butt sleeve and a the triangle Palmer logo.
It has "PALMER BILLIARDS" below the small triangle at the end, with 3 lines and a red dot above that there is an eight ball that looks to have two parenthesis (for lack of better description) on each side.
It is a two-piece cue.
Any info you might have would be great.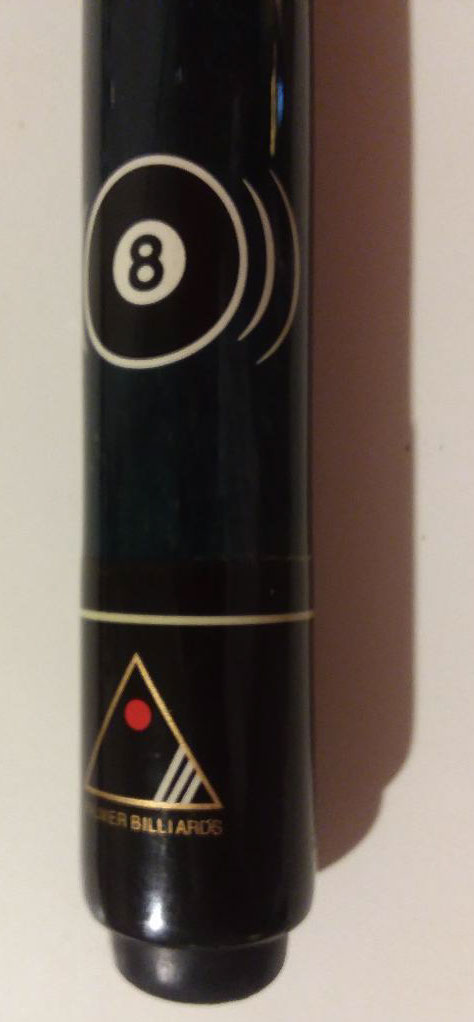 user1546836655
Identify Palmer Cue with Triangle Logo and an 8 Ball
Replies & Comments
---
Identify Palmer Cue with Triangle Logo and an 8 Ball
Title: Identify Palmer Cue with Triangle Logo and an 8 Ball
Author: user1546836655 (Deborah P.)
Published: 1/6/2019 8:50:56 PM
Last Updated: 1/7/2019 1:18:42 AM
Last Updated By: billiardsforum (Billiards Forum)