Identify Older Adam Pool Cue
---
3/31/2019 12:16:10 AM
Identify Older Adam Pool Cue
Would you be able to identify this older Adam cue model?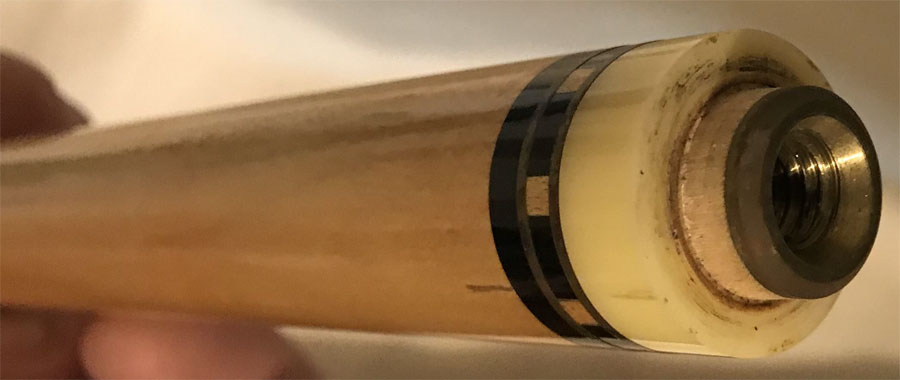 user1554016569
Identify Older Adam Pool Cue
Replies & Comments
---
billiardsforum on 3/31/2019 9:15:07 AM

It looks to be an Adam-Helmstetter AH-37 cue, aka, Adam "Galaxie" cue made between 1970 and 1975 (cue on the left, below). It is an 8-point pool cue I believe.

Level 7 A/H-37 "Galaxie"

Stained maple forearm with ebony-bordered mother-of-pearl dots above wrap, three long rosewood points with three colored veneers and mother-of-pearl dots and notched, diamond-shaped inlays with a maple splice at top alternating with three maple points with three colored veneers, rosewood butt sleeve with four mother-of-pearl notched diamond-shaped inlays each set in colored veneer-bordered rosewood windows between rows of mother-of-pearl dots and metal rings.

It was a popular model. It was later remade as a "Adam Classic" (a re-release of popular older models). These newer versions have the model, name, and original production years on the forearm (see the cue on the right below.
Identify Older Adam Pool Cue
Title: Identify Older Adam Pool Cue
Author: user1554016569
Published: 3/31/2019 12:16:10 AM
Last Updated: 3/31/2019 5:52:14 AM
Last Updated By: billiardsforum (Billiards Forum)