Identify "Northern Cue" Pool Cue
---
6/1/2019 1:27:18 PM
Identify "Northern Cue" Pool Cue
I picked up two new cues this morning and I don't know the model numbers.
One is a McDermott Cue, and the other is the "Northern Cue" pool cue shown below.
Can you tell me who made this cue, or any other info about it?
It has no marks that I could find other than "Northern cue 96"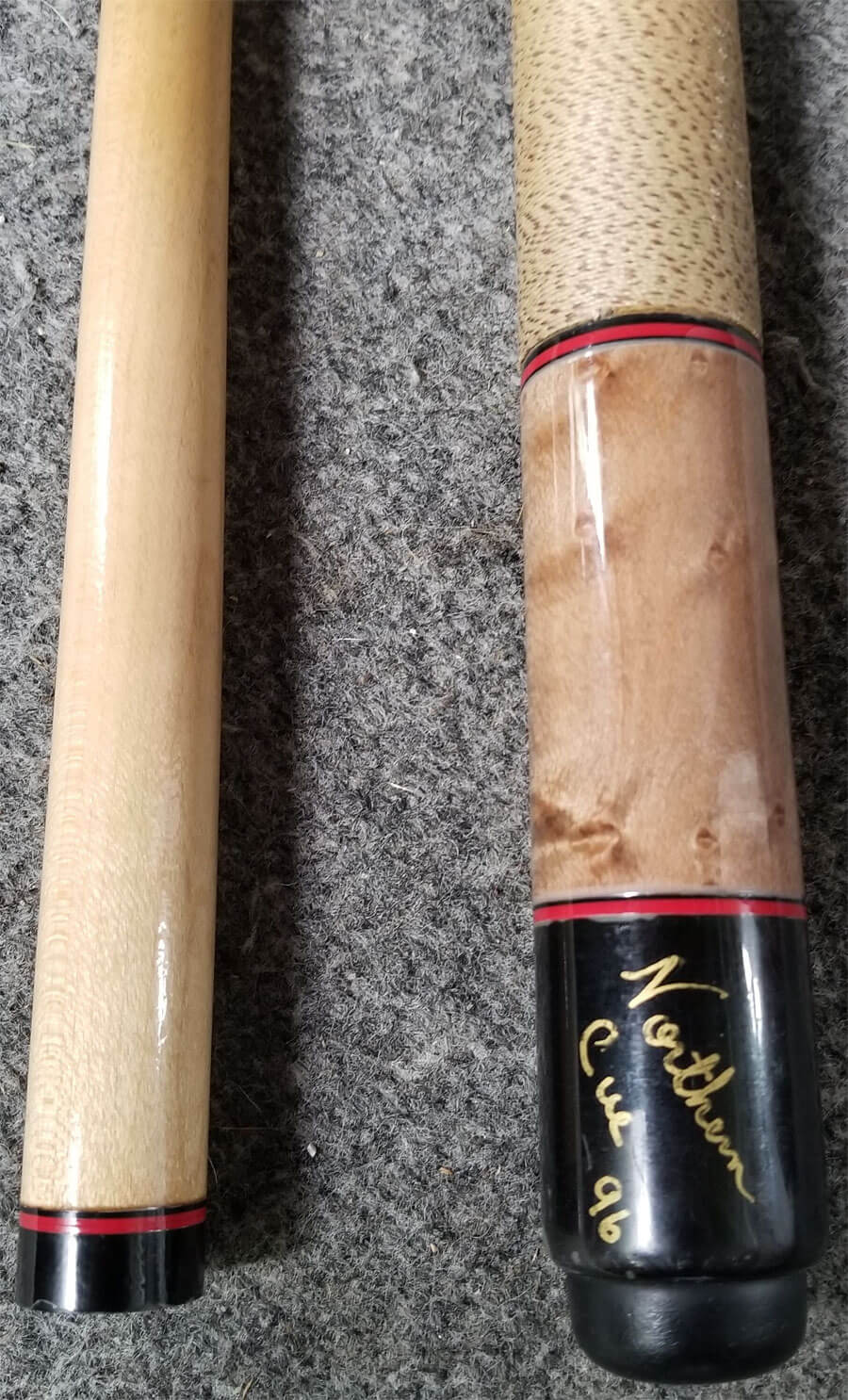 user1559420837
Identify "Northern Cue" Pool Cue
Replies & Comments
---
billiardsforum on 6/2/2019 2:07:13 PM

The "Northern Cue '96" cue may be from a small custom cue shop "Northern Cue" in Hermanville, MI run by part-time cue maker Ray Gurgall (a cabinet maker by trade).

The cue shown is a basic example, and would be in the ball-park of $150 to $225 in that condition.

Ray Gurgall c/o Northern Cue, Inc.

(906) 498-2118

Mark Bellamy on 6/21/2019 12:29:22 PM

Is the Northern pool cue for sale?

How much do you want for it?
Identify "Northern Cue" Pool Cue
Title: Identify "Northern Cue" Pool Cue
Author: user1559420837
Published: 6/1/2019 1:27:18 PM
Last Updated: 6/5/2019 5:14:45 PM
Last Updated By: billiardsforum (Billiards Forum)