Identify My Stealth Cue Stick Please
---
8/30/2016 10:23:33 AM
Identify My Stealth Cue Stick Please
I would like to know what type of Stealth pool cue stick I have.
I have sent numerous emails to Stealth, but they have no way to upload a photo, and explanation of what it looks like doesn't cut it.
Looking for year of manufacture, value, and especially, the tip size to order replacements.
Thanks,
Ron Sjodin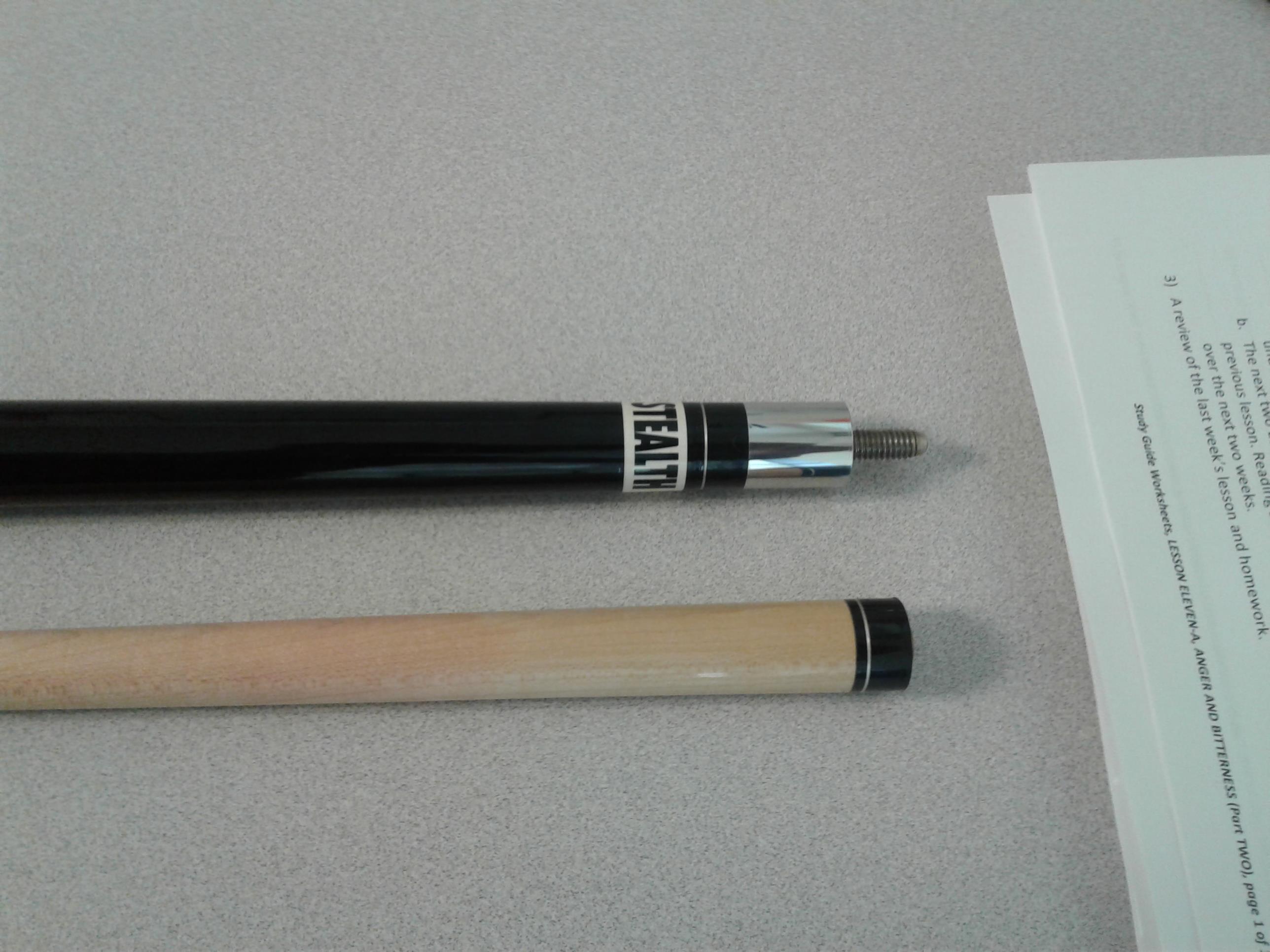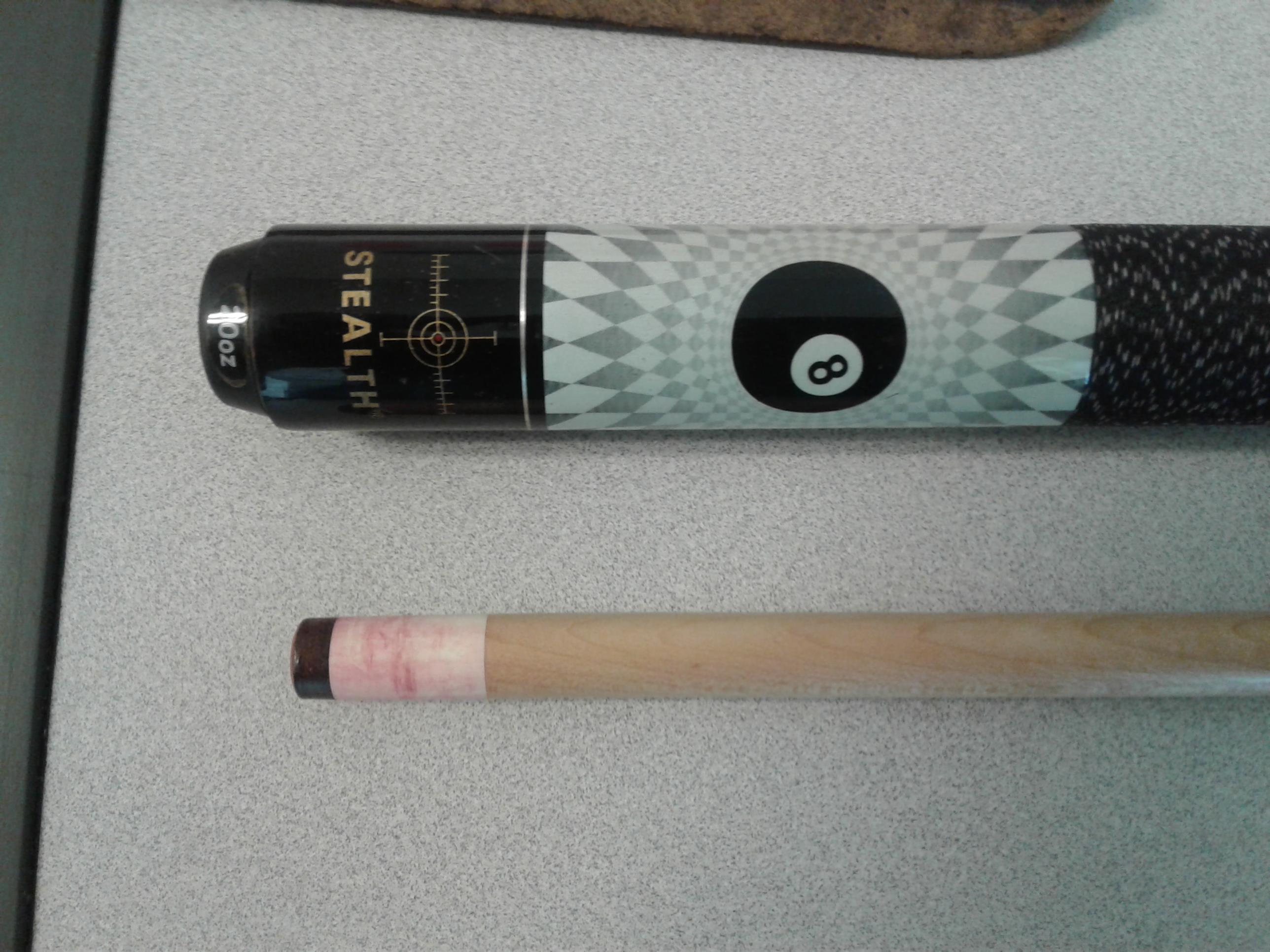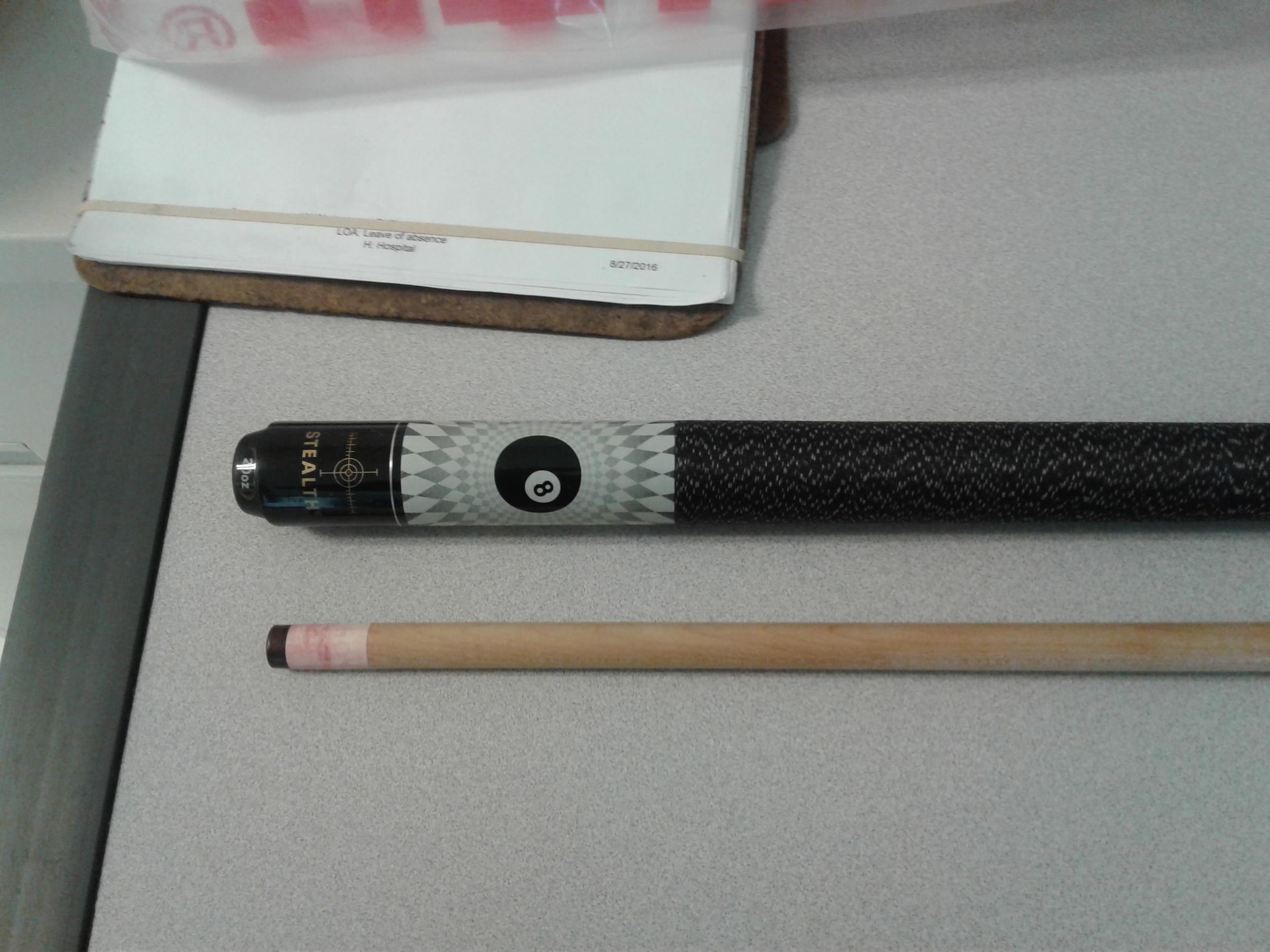 RSJODIN
Identify My Stealth Cue Stick Please
Replies & Comments
---
billiardsforum on 8/30/2016 1:29:49 PM

I have been through all of my Stealth catalogs and brochures and can not find this one. There is another one exactly like it for sale on eBay right now for $24.99 though. I asked the seller and he doesn't know the year or Stealth cue model number for it either.

RSJODIN on 9/6/2016 10:28:02 AM

Still no answer as to what type of cue tip i need for this stick...anyone?
Identify My Stealth Cue Stick Please
Title: Identify My Stealth Cue Stick Please
Author: RSJODIN (Ron Sjodin)
Published: 8/30/2016 10:23:33 AM
Last Updated: 10/23/2016 10:00:02 PM
Last Updated By: billiardsforum (Billiards Forum)