Identify my Meucci Pool Cue
---
4/5/2010 10:14:28 AM
Identify my Meucci Pool Cue
I have this Meucci pool cue shown in the pictures and I need some help to identify the model and other details.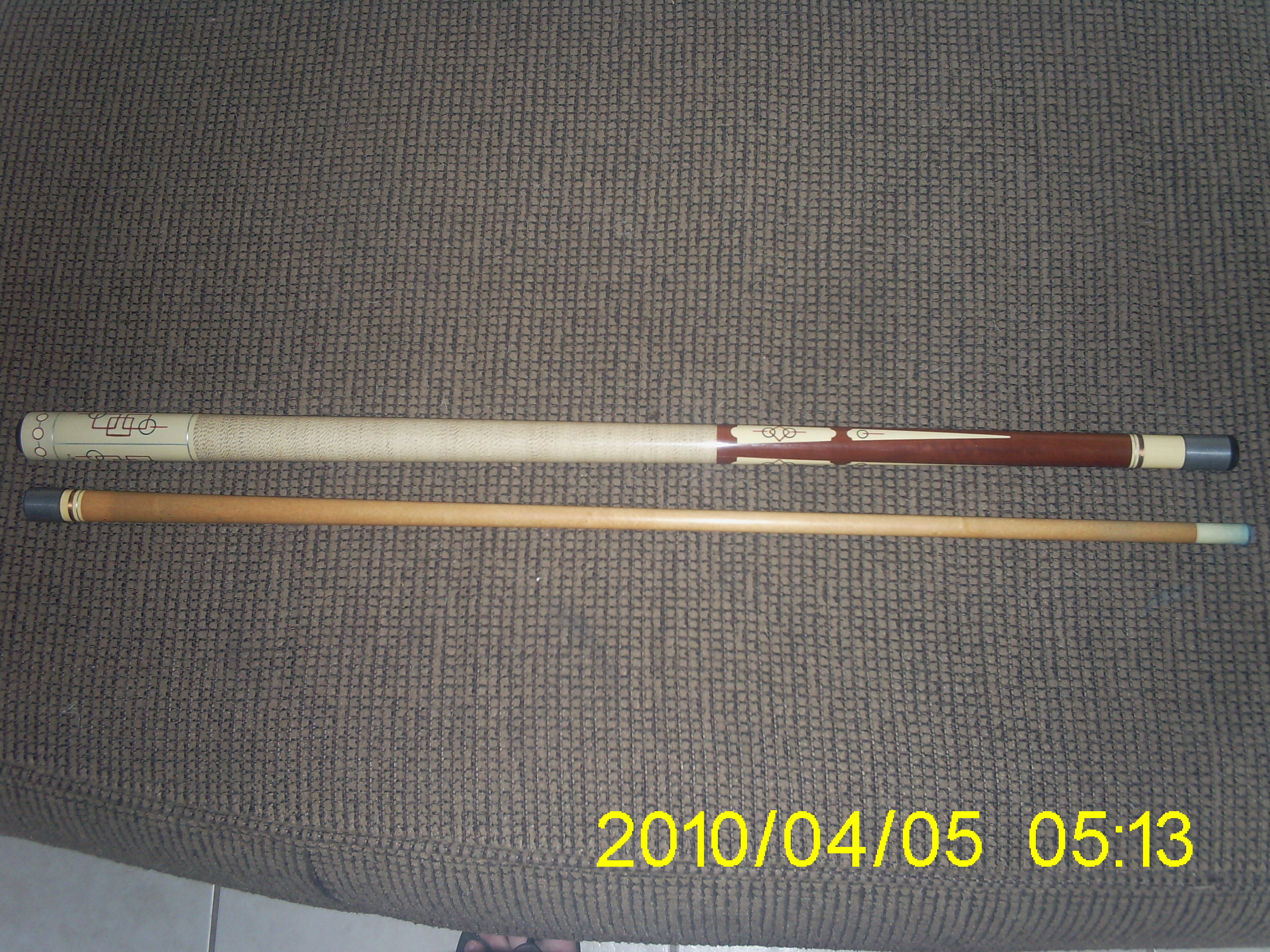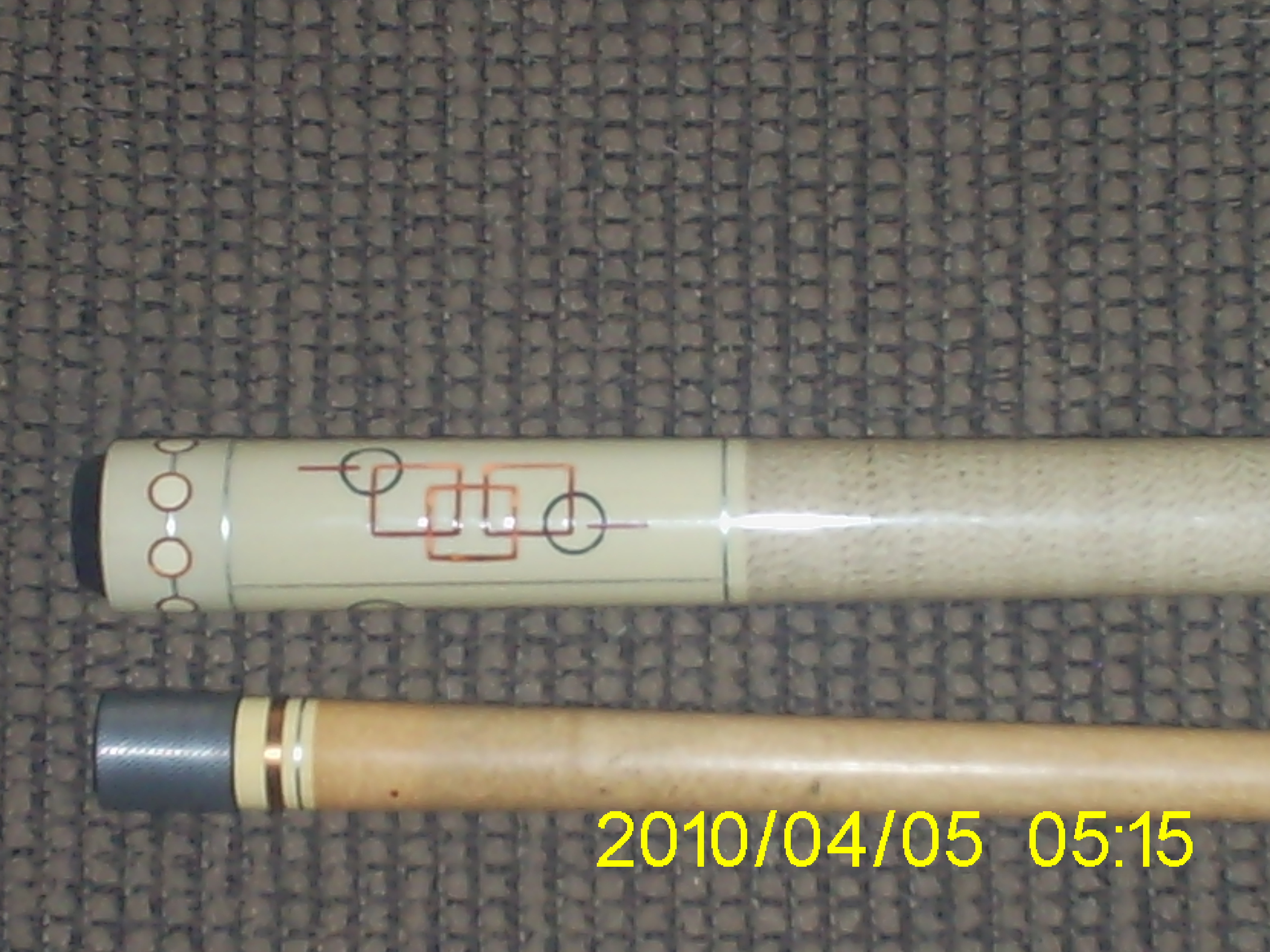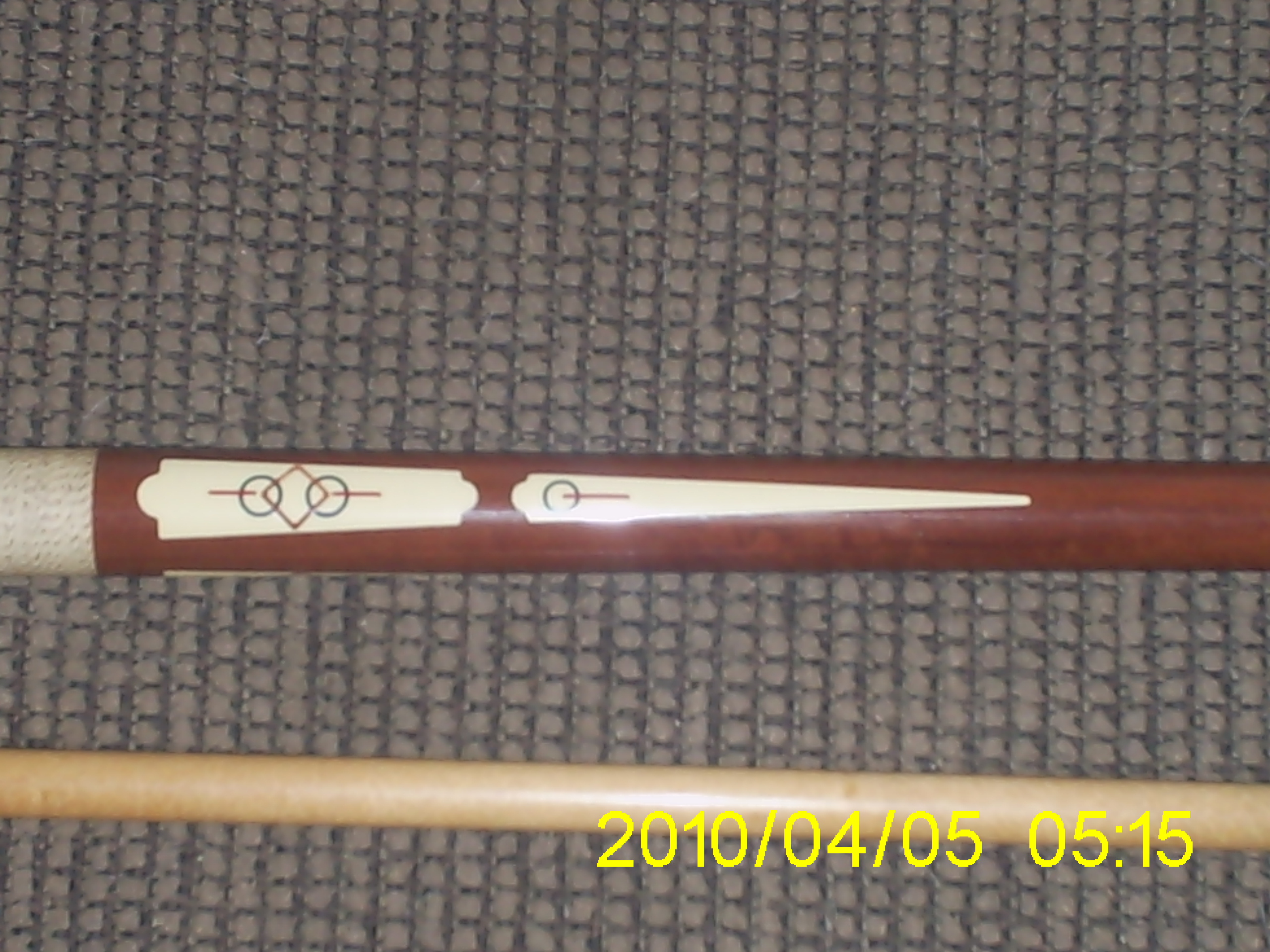 MS09
Identify my Meucci Pool Cue
Replies & Comments
---
billiardsforum on 3/11/2016 9:50:15 PM

I know this is old, but I am answering for the benefit of others viewing this who might have the same Meucci cue.

The Meucci cue you have there is a Meucci HP-4 also known as a Meucci Hi-Pro 4 or Meucci HP04. It is the 4th cue in the 5 cue Meucci Hi-Pro series.

Specs from Meucci:

Blood Wood Forearm, 3-Sided Design, Copper & Aluminum Joint Rings. Copper-Tone Frames, set off with Aluminum trim rings

Specs from Muellers:

Copper acrylic mirror and black composite are used for squares, circles and lines that combine with aluminum rings in the ivory composite butt sleeve of this cue. They are also set into floating points of ivory composite in the cocobolo forearm. The joint rings are copper acrylic and aluminum and the coordinating wrap is white Irish linen with brown specks.

The Meucci Hi-Pro Series came out in 2001 and suggested retail at that time was $320, but you could get them new at retail for about $275. By 2005 the MSRP jumped to about $440 according to the Meucci website at the time. Here is the sales blurb from back in the day. Circa 2001, Muellers.

Meucci Hi-Pro Series

Meucci's Hi-Pro Series is priced competitively to compare with today's popular higher quality imports, yet these cues are far superior in playability, workmanship and design, and are made in the USA. They feature real inlays, not decals and also include Meucci's powerful, super low deflection Red Dot Shafts, as in their standard line of cues.

These cues feature 13mm "Le Professionel" tips and the joints use 5/16-18 pins. The overall length of each cue is 58" and they are available in 18-21 oz. weights. Specify stock number and weight when ordering.

You can still order new models of the HP-1, HP-2, and HP-3 from retailers these days, but I can't find the Meucci HP-4 or HP-5 anywhere. I believe they have been discontinued for some time now.
Identify my Meucci Pool Cue
Title: Identify my Meucci Pool Cue
Author: MS09
Published: 4/5/2010 10:14:28 AM