Identify Model of 2 Dufferin Cues
---
10/9/2019 3:46:11 PM
Identify Model of 2 Dufferin Cues
I have recently acquired a handful of cues that I'm having a hard time positively identifying, and I was hoping someone here might be able to guide me a little.
I love pool but I'm a real novice when it comes to cues.
These two are some old red-leaf Dufferin cues.
The other cues - one is a Huebler model that I can't find in any of the old cue guides, and the other is a cue with a "B" logo on it.
Here are the two Dufferin cues.
The 18oz one is plain and unmarked, and the 19oz cue has two segments with dots inside lines on the shaft.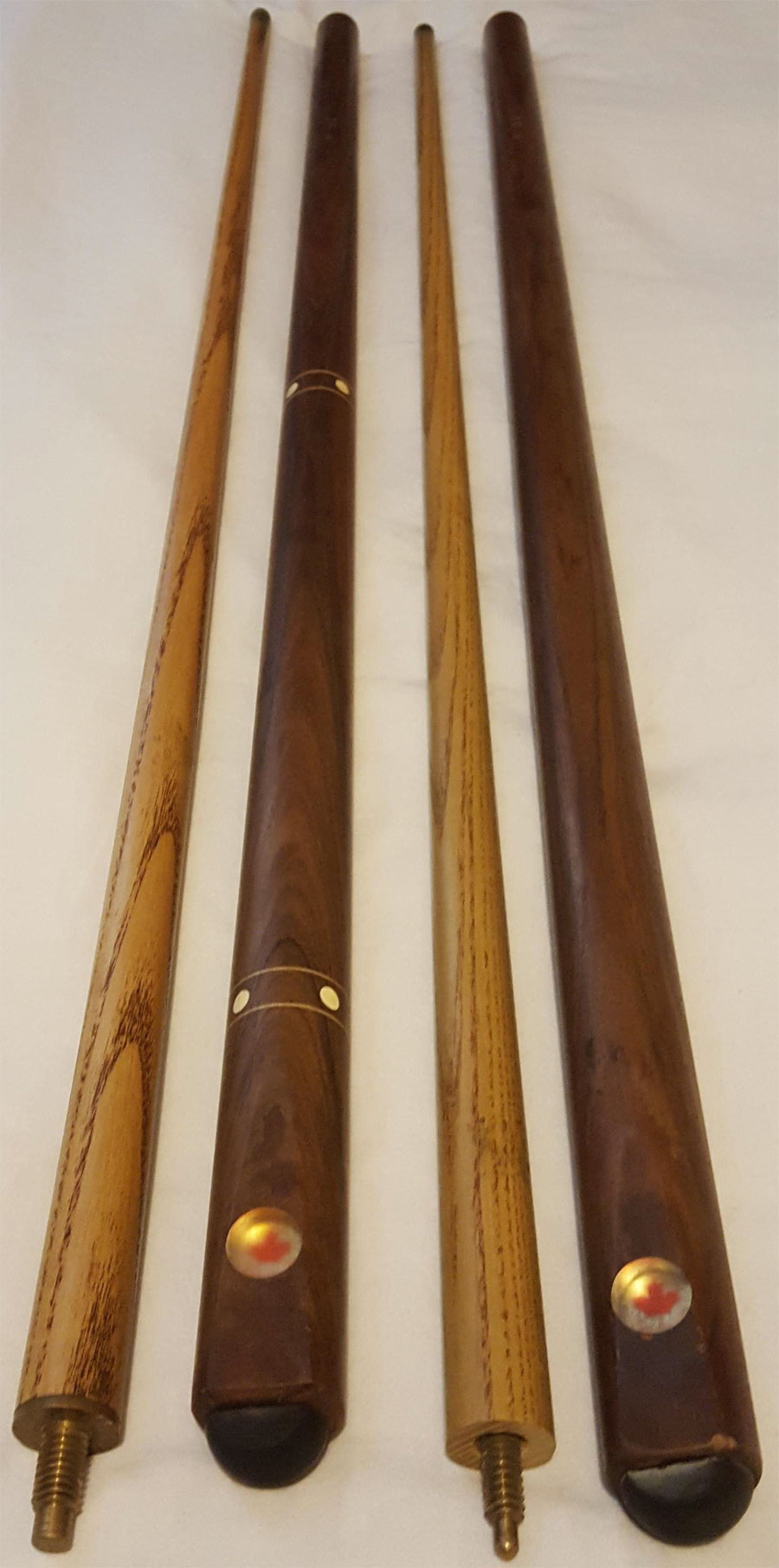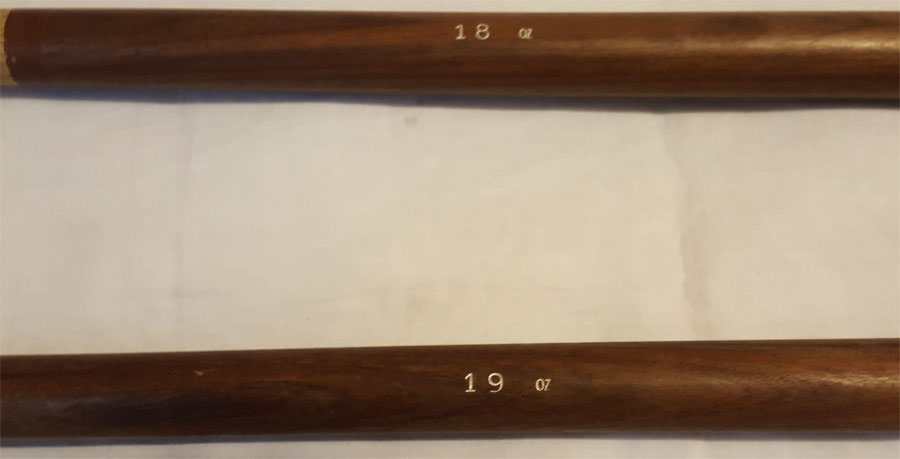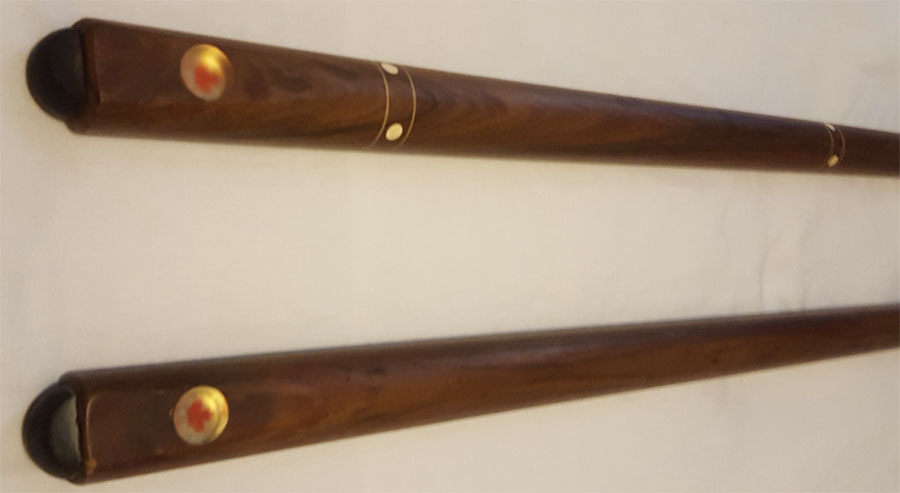 mezmer1zed
Identify Model of 2 Dufferin Cues
Replies & Comments
---
Identify Model of 2 Dufferin Cues
Title: Identify Model of 2 Dufferin Cues
Author: mezmer1zed (Bo Shaw)
Published: 10/9/2019 3:46:11 PM
Last Updated: 10/16/2019 8:45:13 AM
Last Updated By: billiardsforum (Billiards Forum)