Identify Model Number of McDermott Pool Cue with 2 Shafts
---
11/13/2017 12:10:06 PM
Identify Model Number of McDermott Pool Cue with 2 Shafts
I am trying to figure out which model McDermott pool cue I have and what series it is from. I also want to know the value of the cue as well.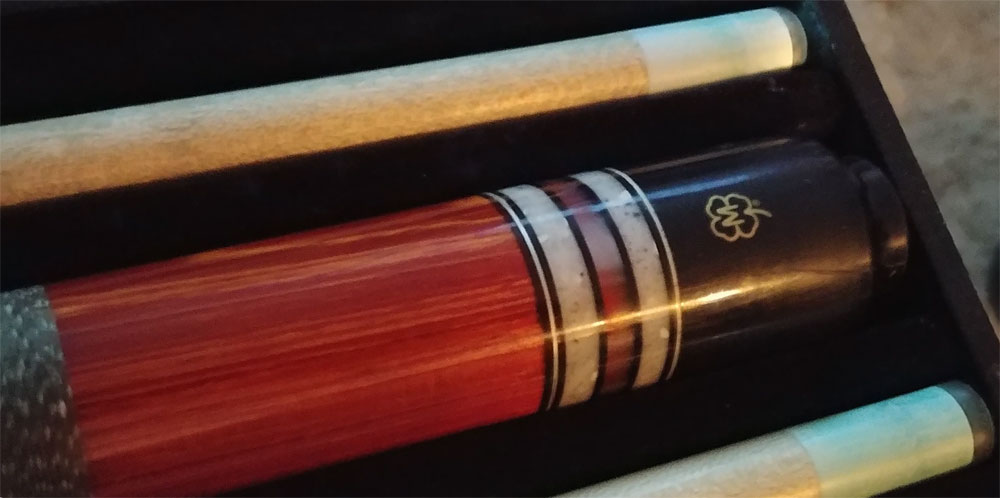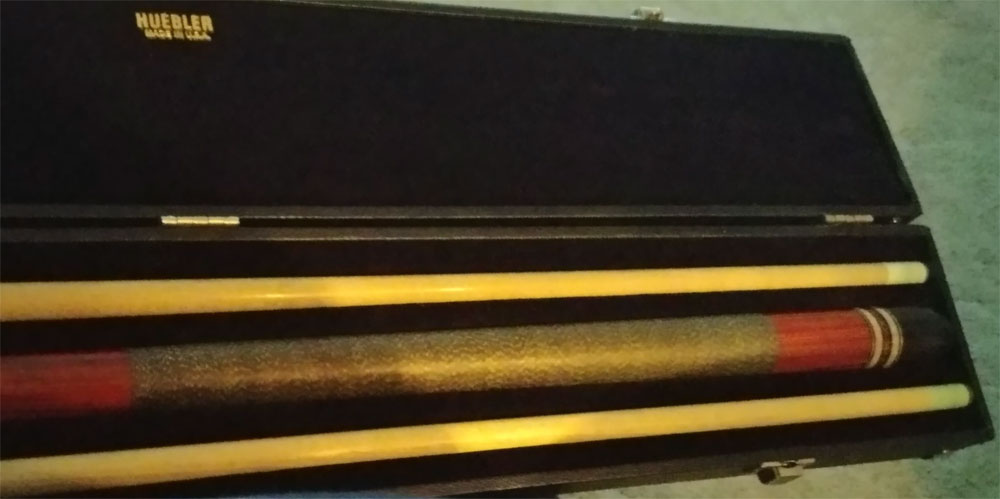 user1510593005
Identify Model Number of McDermott Pool Cue with 2 Shafts
Replies & Comments
---
billiardsforum on 11/13/2017 5:48:11 PM

I am stumped on this one Jim. I have checked the McDermott archives twice, and looked through all of my old catalogs and have come up with nothing.

Let me know if you figure it out. Might be worth shooting an email to McDermott.

user1510593005 on 11/16/2017 4:10:29 PM

I found out that the pool cue is McDermott m81e cue of the month of Feb 2008.

billiardsforum on 11/21/2017 10:54:21 PM

Great! Glad you got it figured out and thanks for sharing the update.

It looks like one sold on eBay earlier this year for $175 USD.

McDermott Pool cue, M81E Feb. 2008 cue of the month with G-Core shaft and case

Winning Bid: US $175.00 (36 Bids)

Source: ebay.ca/itm/332170689442

Here are some product details for the McDermott M81E pool cue:

South American Rosewood Forearm and Sleeve 5 Pearl Rings 2 Nickel Silver Rings Genuine Irish Linen Wrap Brown/White

Here is another that sold new at retail for $280 back around 2008-2009.

And a McDermott "Brazil" M81E + I2 Shaft:

Specs:

Tip: 13 mm Triangle, medium hardness
Ferrule: Ivorine III
Shaft: 29"/58" standard length; North American hard maple
Joint Collar: Control ring
Joint Type: Wood on Wood
Joint Pin: Stainless, 3 / 8x10
Forearm: South American rosewood
Butt Sleeve: South American rosewood
Rings: 5 pearlescent, 2 rings of alloy of copper, zinc and nickel
Wrap: Irish flax, brown-white
Bumper: Mixture of soft durameter and polymer
Shaft construction Tri-Core (3 parts)
Weight: 19 ounces
Guarantee: Lifetime, including deformity
Stock number #: McDermott M81E

Here is the 2008 Cues of the Month brochure from the McDermott website:

user1632100561 on 9/19/2021 6:16:01 PM

I'm not sure which cue this is. It doesn't have the clover on the bottom but it pulls up mcdermott when I look it up. I just cannot find this one in a series.
Identify Model Number of McDermott Pool Cue with 2 Shafts
Title: Identify Model Number of McDermott Pool Cue with 2 Shafts
Author: user1510593005 (Randy Fitzpatrick)
Published: 11/13/2017 12:10:06 PM
Last Updated: 2/27/2018 9:57:36 PM
Last Updated By: billiardsforum (Billiards Forum)