Identify Custom Pool Cue with Signature
---
1/9/2012 12:29:17 PM
Identify Custom Pool Cue with Signature
I am trying to identify this custom pool cue with a signature on it.
I was given this pool cue and I am trying to identify what brand it is. The only marking on it is this signature in the photo. I cannot find anything matching it on the net. Any ideas?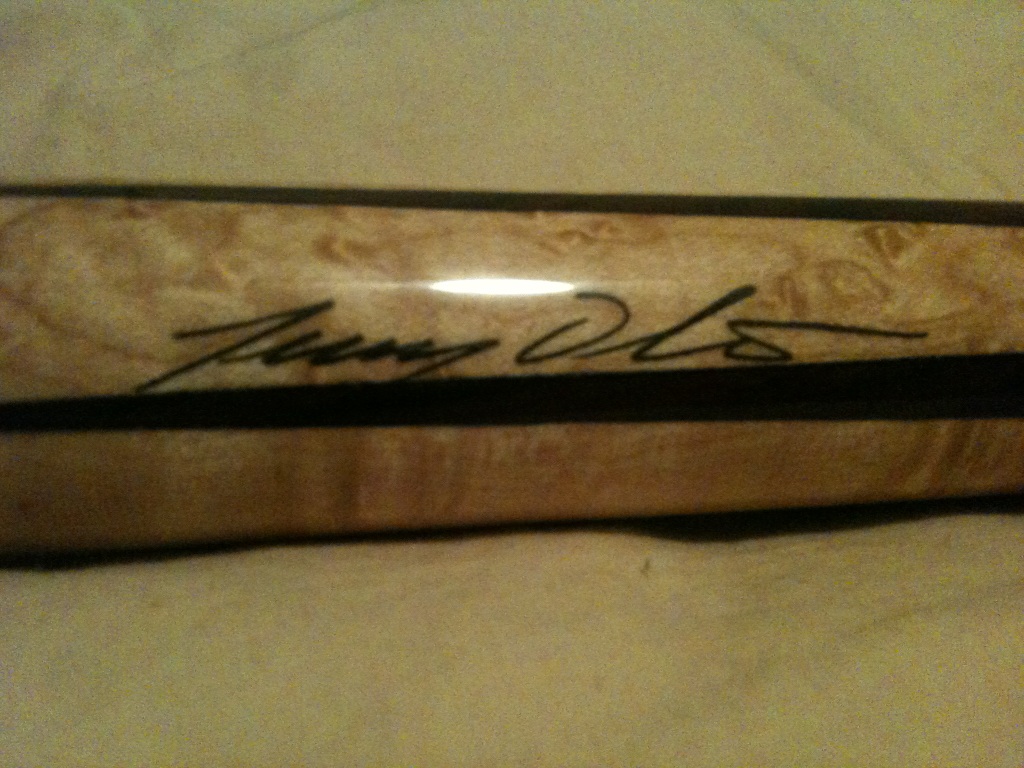 An error occurred on the server when processing the URL. Please contact the system administrator. If you are the system administrator please click
here
to find out more about this error.