Identify Brand, Model, and Age of this Pool Cue
---
10/16/2019 8:24:07 AM
Identify Brand, Model, and Age of this Pool Cue
Can someone help identify the brand, model, and age of this pool cue?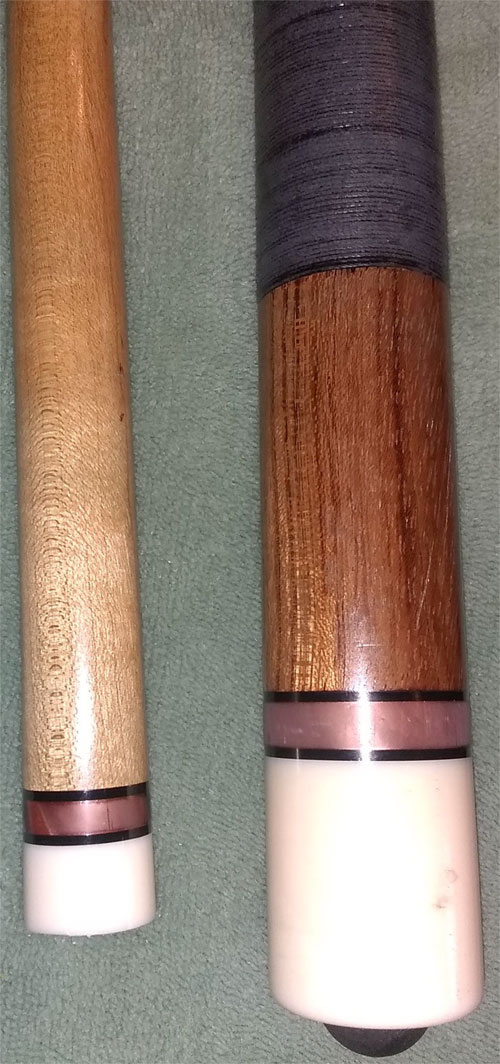 user1571214246
Identify Brand, Model, and Age of this Pool Cue
Replies & Comments
---
Chopdoc on 10/17/2019 3:41:11 AM

It's either a Meucci or a Huebler, Around 1975.

Value? Couple hundred. Would help to see the whole cue and know something about the condition.
Identify Brand, Model, and Age of this Pool Cue
Title: Identify Brand, Model, and Age of this Pool Cue
Author: user1571214246
Published: 10/16/2019 8:24:07 AM
Last Updated: 10/16/2019 1:13:44 PM
Last Updated By: billiardsforum (Billiards Forum)