Identify an Older 4-Piece Pool Cue
---
6/14/2021 1:10:55 PM
Identify an Older 4-Piece Pool Cue
I recently started playing pool again and happened to find this 4-piece pool cue at a local thrift store.
It doesn't have a maker's mark but it looks to be fairly old. I think some of the parts are bakelite, possibly.
I am respectfully requesting information on what you think I have.
Thank you,
Susie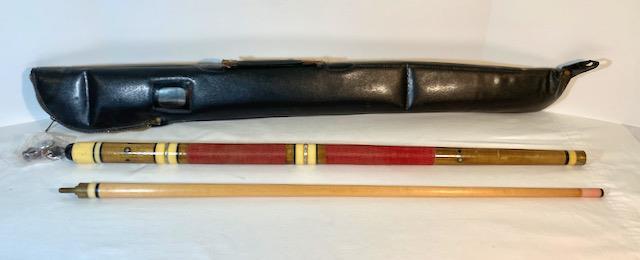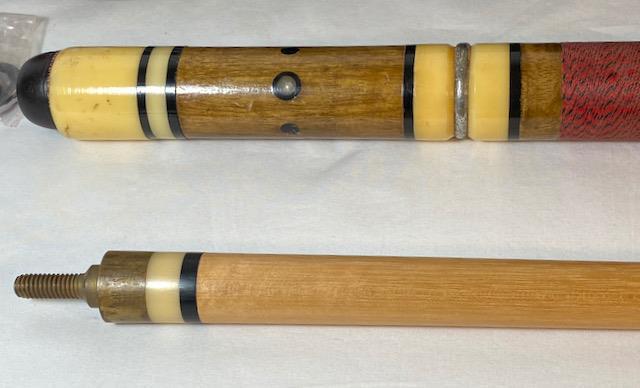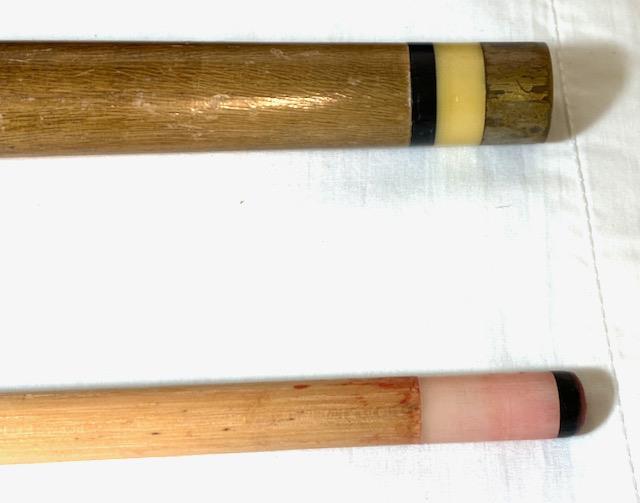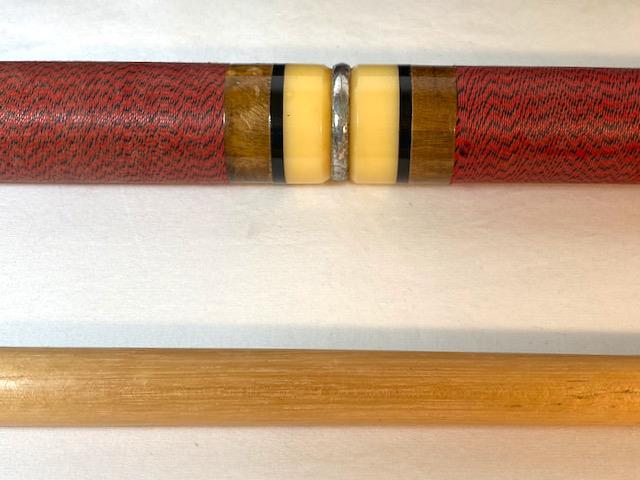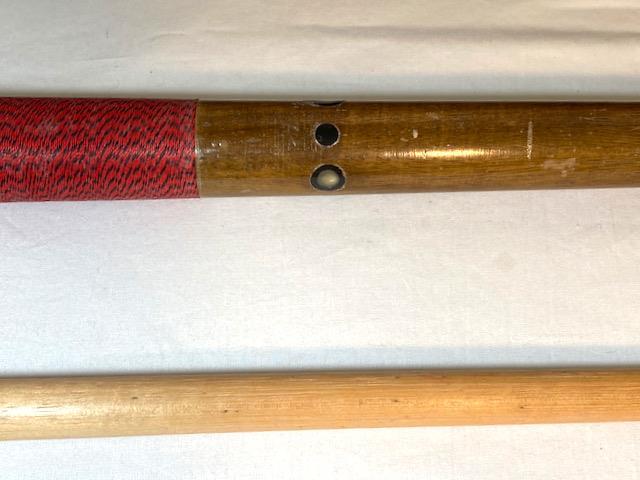 suebee
Identify an Older 4-Piece Pool Cue
Replies & Comments
---
billiardsforum on 6/16/2021 2:20:31 AM

That's great that you're getting back into cue sports!

As for the cue, it appears to be an inexpensive import cue. It could be from a number of distributors, but most likely, it's a Championship brand cue (imported and sold by D&R Industries, Inc. of Lincolnwood, IL).

It's a Championship "Omega" cue model. The model number was 30-1149 A.

It was available between ~1977 and ~1987 with various stain colors, wrap colors, etc. and was sold as a "9-piece cue" (1 shaft, 1 screw-on tip, 4 weights, and 3 butt pieces).

It sold to dealers in minimum quantities of 12, at a price of $6.50 each. Retail price obviously varied from dealer to dealer.

Here it is from the 1986 Championship catalog:

suebee on 6/16/2021 4:53:23 AM

Wow - thank you!

That is more information about the cue than I ever hoped for!
Identify an Older 4-Piece Pool Cue
Title: Identify an Older 4-Piece Pool Cue
Author: suebee (Susie Buck)
Published: 6/14/2021 1:10:55 PM
Last Updated: 6/16/2021 2:00:16 AM
Last Updated By: billiardsforum (Billiards Forum)