Identify a Pool Cue from the Early 2000s
---
12/23/2020 1:35:07 PM
Identify a Pool Cue from the Early 2000s
I was gifted this pool cue in the early 2000's.
I never asked about the cue maker but have always been curious.
There aren't any markings or logos on the cue that I can see. The inlay looks like abalone shell.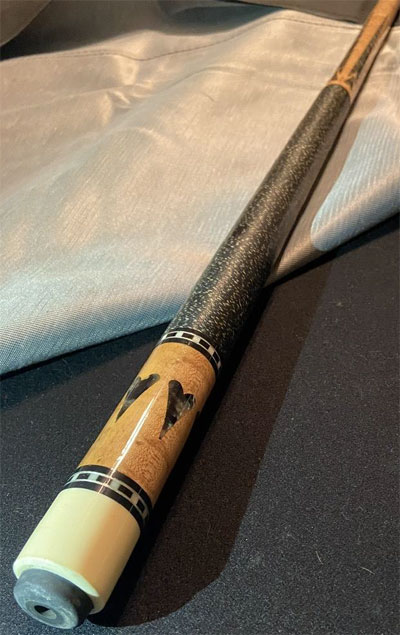 Bb2016
Identify a Pool Cue from the Early 2000s
Replies & Comments
---
billiardsforum on 12/23/2020 3:03:41 PM

At first it looked like it might be a Pechauer cue, but I've looked through the catalogs and nothing matches.

Otherwise, nothing specific is coming to mind. I'll continue to keep an eye out for it.
Identify a Pool Cue from the Early 2000s
Title: Identify a Pool Cue from the Early 2000s
Author: Bb2016
Published: 12/23/2020 1:35:07 PM
Last Updated: 12/24/2020 2:31:46 AM
Last Updated By: billiardsforum (Billiards Forum)