Identify a Lucasi Pool Cue
---
4/20/2018 5:00:49 PM
Identify a Lucasi Pool Cue
I need some expertise and help to identify a Lucasi pool cue as pictured below.
It has the Lucasi name on a white butt cap in black cursive lettering.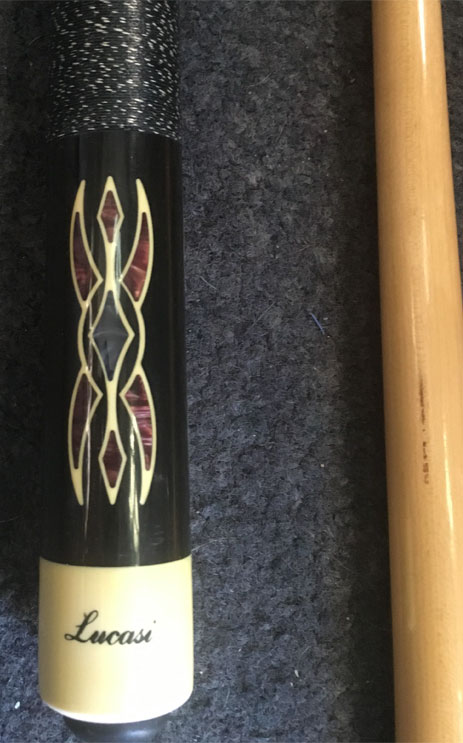 roosterg
Identify a Lucasi Pool Cue
Replies & Comments
---
billiardsforum on 5/11/2018 3:31:53 PM

You have a Lucasi L-2018 pool cue, circa 2001.

Retail price was $490 on billiardwarehouse.com in November of 2001.

From the catalog:

Lucasi L-2018 Cue

Lucasi pool cue with an ebony forearm with four floating inlays of ivorine, red and blue pearl. The butt is ebony with inlays to match the forearm. The wrap is black with white spec irish linen. This cue features two sets of bushka style ring. The joint is stainless steel with the uniloc joint. This pool cue comes with one shaft with a 13mm pro taper.
Identify a Lucasi Pool Cue
Title: Identify a Lucasi Pool Cue
Author: roosterg
Published: 4/20/2018 5:00:49 PM
Last Updated: 5/11/2018 3:16:57 PM
Last Updated By: billiardsforum (Billiards Forum)