Identify a Brunswick Cue, Year, and Value
---
12/28/2018 6:51:51 PM
Identify a Brunswick Cue, Year, and Value
It is a Brunswick cue with 35 inlays, lots of mother of pearl, snooker tip I believe, Irish linen wrap, 2 piece with brass joints.
I am looking to identify the model, the year of manufacture, and the value.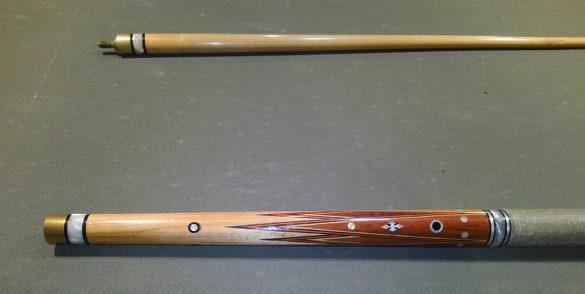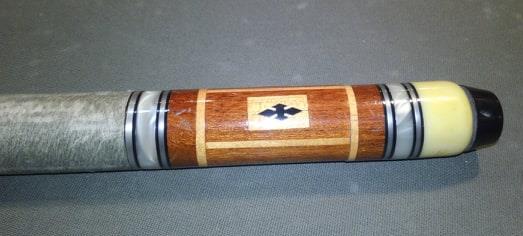 StraightBanks
Identify a Brunswick Cue, Year, and Value
Replies & Comments
---
Chopdoc on 12/28/2018 7:03:55 PM

The wrap is synthetic, not linen, and the bumper has been replaced with an incorrect bumper. This is an Asian import.

I don't remember the model but the catalog is online. You just have to dig.

brunswick.pastperfectonline.com/randomimages

The value of these cues has been inflated as of late. I am not sure why. It is probably because "low end" collectors see that they are Brunswick-branded cues and see the association with things like Titlist, 360, 26 1/2, and other such things, some of which sell in the hundreds or thousands of dollars. But these have nothing to do with authentic Brunswick cues.

Anyway, I see them hit $150, $200, and even $250 on a good day on eBay.

IMHO as a serious cue collector it is a $50 pool cue. But it will attract more on eBay.

They are of low quality, regardless of the number of inlays.

billiardsforum on 12/30/2018 5:03:33 AM

The cue is a Brunswick "The Imperial" cue from the Brunswick "Professional Series" if I am not mistaken.

It can be found in both the 1981 and 1982 Brunswick pool cue catalogs.

The specs say the cue is wrapped with "green and while nylon cord".
Identify a Brunswick Cue, Year, and Value
Title: Identify a Brunswick Cue, Year, and Value
Author: StraightBanks (Tim Ames)
Published: 12/28/2018 6:51:51 PM
Last Updated: 12/30/2018 4:47:43 AM
Last Updated By: billiardsforum (Billiards Forum)