Identify 2 Players Pool Cues and Value Them
---
8/15/2023 1:32:14 PM
Identify 2 Players Pool Cues and Value Them
I am trying to identify the models of these two Players brand pool cues.
One has the number 605 on the butt, and the other, 604.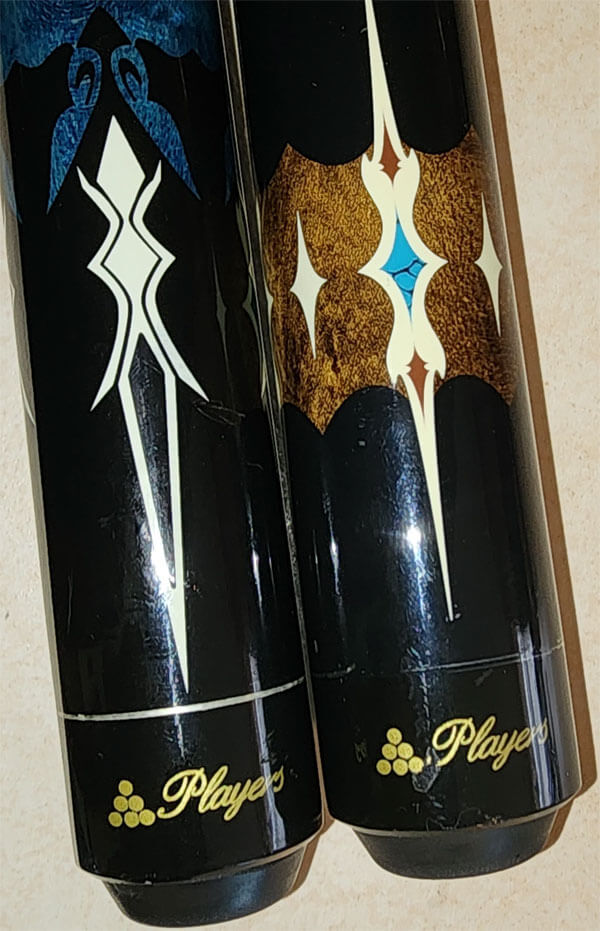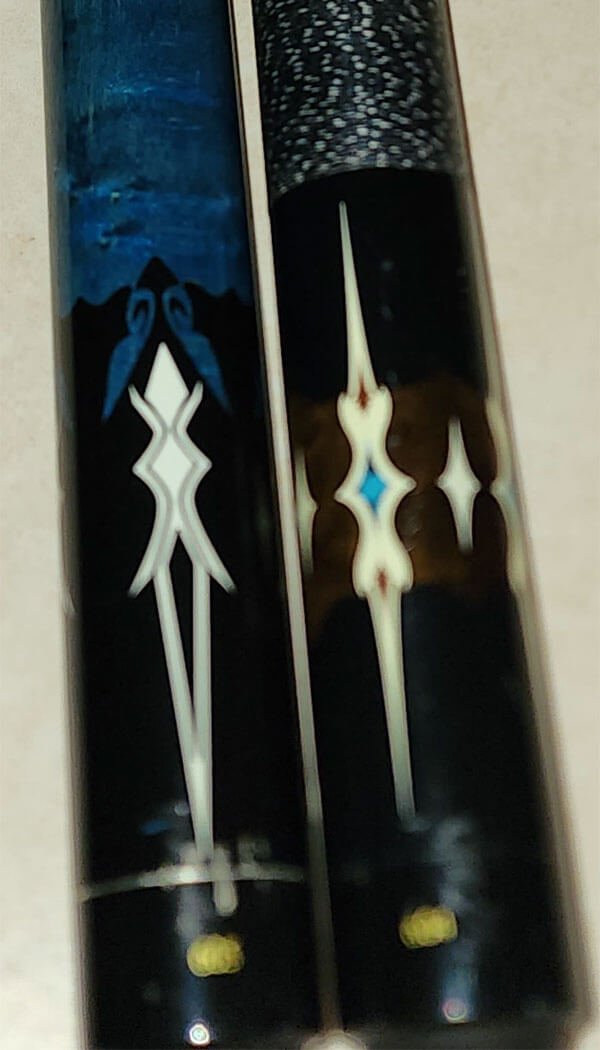 metallian
Identify 2 Players Pool Cues and Value Them
Replies & Comments
---
billiardsforum on 8/16/2023 6:19:29 PM

From left to right:

Players G-2218 pool cue - retailed for around $105
Players G-2204 pool cue - retailed for around $85

Used, each would be worth around between $40 and $50, give or take assuming they have no structural or warping issues.

They're both from the Players "Graphics" series (meaning the designs are achieved via a graphic instead of an inlay).

The numbers are a date code representing the completion of production of the cue. The first digit is the year (within the 00's decade) and the second digit is the month number.

605 - 5th month of 2006
604 - 4th month of 2006

Shown below are the two cues as shown in the Players 2010 pool cue catalog.

metallian on 8/16/2023 6:23:00 PM

Thanks, I picked them up in soft cases for $25 each, so I think I did OK.

billiardsforum on 8/16/2023 6:39:56 PM

Yeah, I would say you did well on that purchase! Cheers!
Identify 2 Players Pool Cues and Value Them
Title: Identify 2 Players Pool Cues and Value Them
Author: metallian
Published: 8/15/2023 1:32:14 PM
Last Updated: 8/16/2023 6:00:34 PM
Last Updated By: billiardsforum (Billiards Forum)