Identify 1988 Helmstetter Cue Series, Model, and Value
---
5/13/2016 6:28:24 PM
Identify 1988 Helmstetter Cue Series, Model, and Value
Can anyone give me any info on this Helmstetter pool cue I just purchased? I am looking to identify the Helmstetter model number and/or series, and also the value of the pool cue.
The markings inscribed on the pool cue are:
Helmstetter 24/25 December 15 1988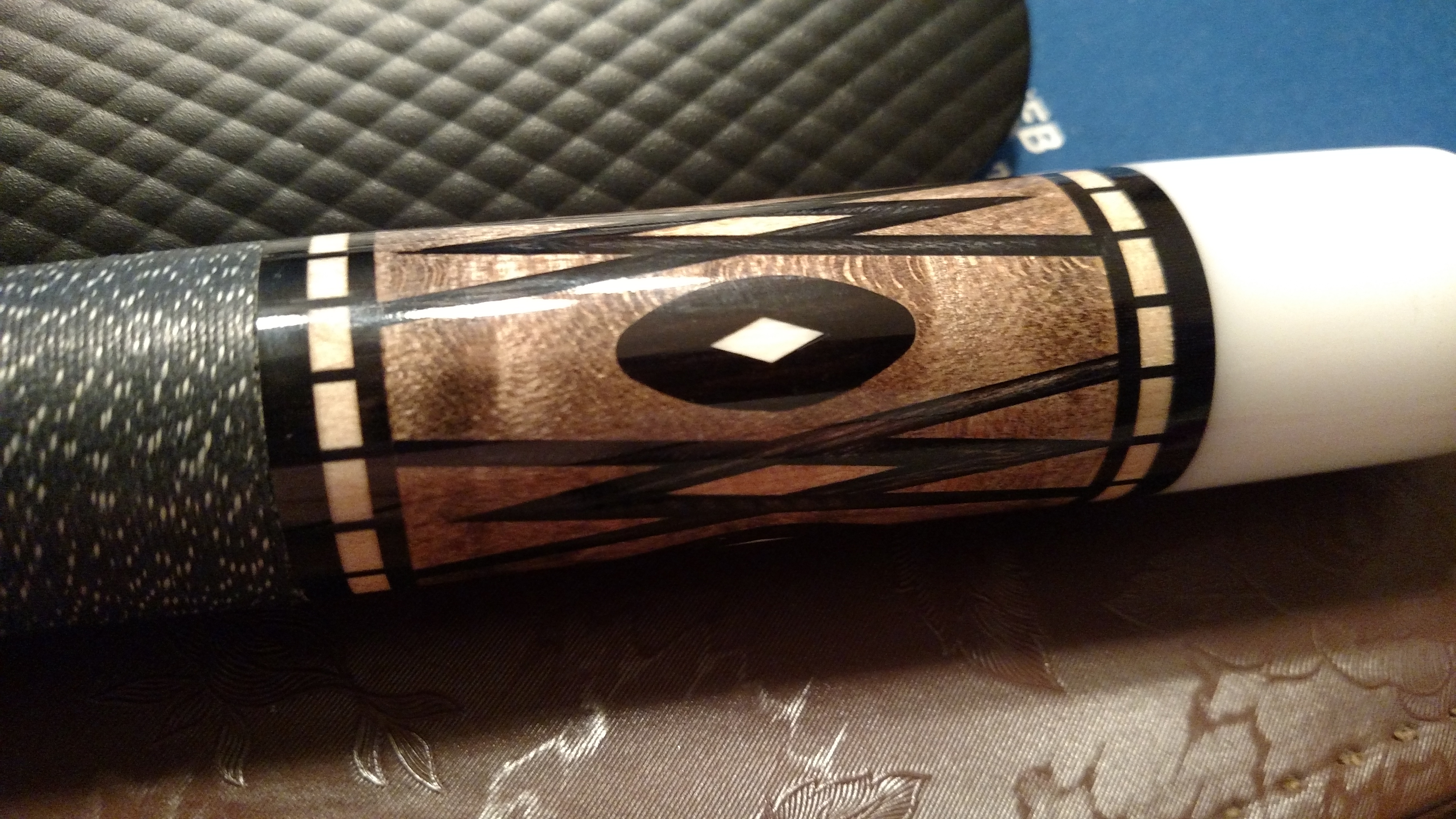 wep1958
Identify 1988 Helmstetter Cue Series, Model, and Value
Replies & Comments
---
billiardsforum on 5/14/2016 3:48:08 PM

I believe it is a custom run, so I don't think it has a series name.

What did you pay for the Helmstetter cue?

wep1958 on 5/16/2016 5:02:08 AM

I also believe it to be a custom run based on the 24/25 and date but would like someone to confirm if possible. As far as cost i am looking for a ball park price of its value. I do think i got it for a reasonable price.

Mark Bellamy on 9/1/2017 5:25:43 PM

How much do you want for the 1980s Helmstetter pool cue?

I pay cash or PayPal.
Identify 1988 Helmstetter Cue Series, Model, and Value
Title: Identify 1988 Helmstetter Cue Series, Model, and Value
Author: wep1958
Published: 5/13/2016 6:28:24 PM