Identification of the Exact Model of Players Pool Cue
---
12/15/2022 5:14:51 PM
Identification of the Exact Model of Players Pool Cue
I need some help figuring out which model Players pool cue this is.
It is a Players pool cue with the number "147" on the butt cap opposite to the Players logo.
ebay.com/itm/155274711654
Any help appreciated. Thank you.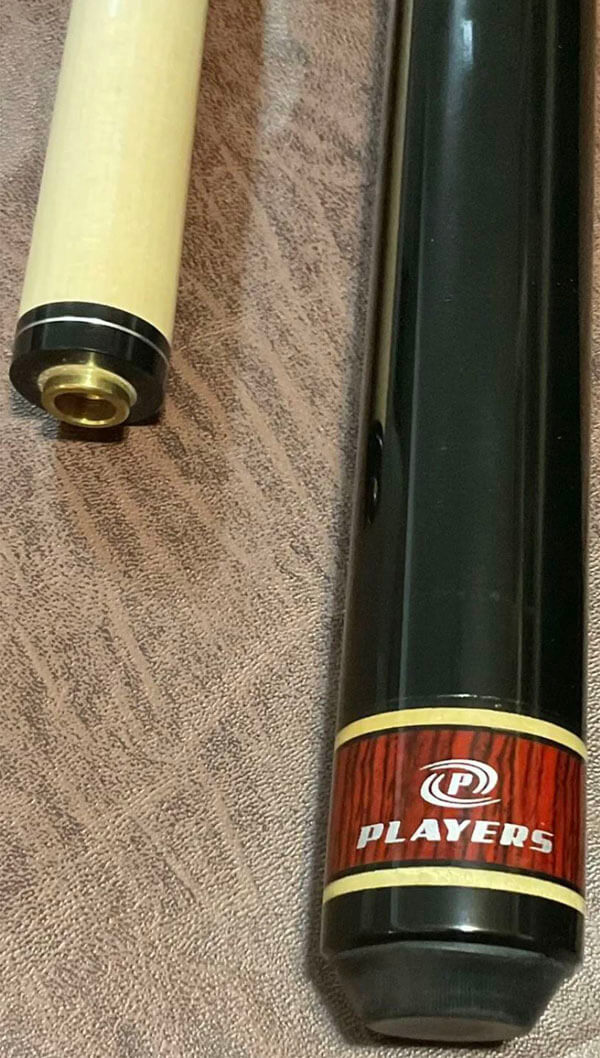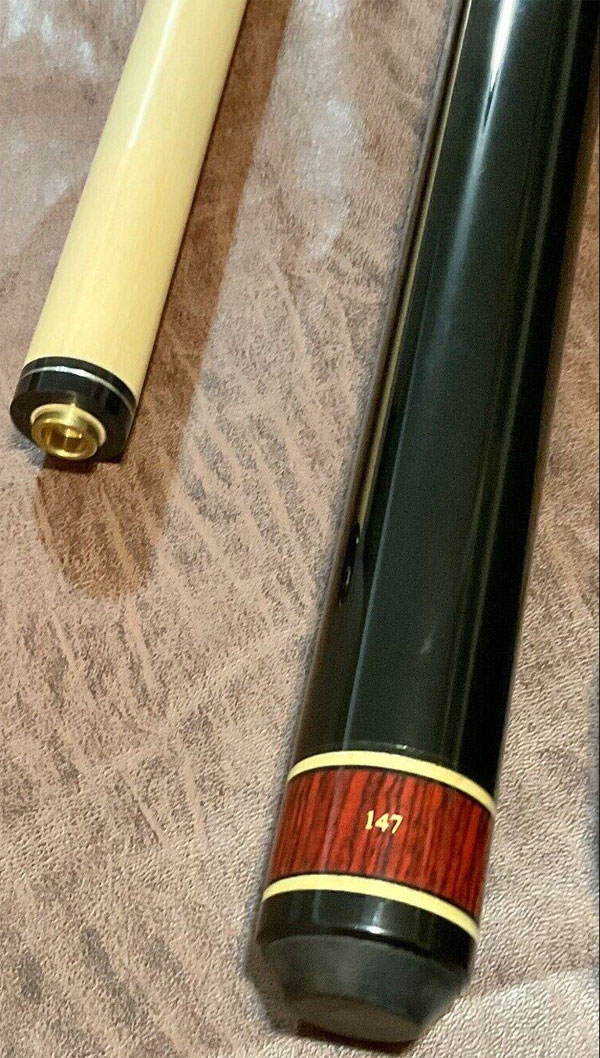 biggy195
Identification of the Exact Model of Players Pool Cue
Replies & Comments
---
billiardsforum on 12/19/2022 6:47:50 AM

It is a Players G-2213 pool cue from the Player's G series circa 2008 and later.

The original MSRP was $79.99 USD but it could be bought brand-new at retail for about $64 USD.

In later years, the MSRP was $109.99 USD with a common retail price of around $90 USD.

I think the "147" represents the length of the cue, in centimeters.

Players G-2213 Pool Cue

Players pool cue with a maple forearm with four black stained maple points with maple, black, red and black veneers. The handle is black stained maple with cocobolo diamonds outlined in white. There is a thick cocobolo ring at the bottom of the cue. There are three sets of maple rings. The joint is stainless steel with 5/16 x 18 pin. This pool cue comes with one shaft with a 13mm pro taper and a Le Pro leather tip.
Identification of the Exact Model of Players Pool Cue
Title: Identification of the Exact Model of Players Pool Cue
Author: biggy195
Published: 12/15/2022 5:14:51 PM
Last Updated: 12/19/2022 6:24:02 AM
Last Updated By: billiardsforum (Billiards Forum)