Identification and Value of This Meucci
---
9/25/2019 3:31:16 PM
Identification and Value of This Meucci
Any help with the identification and value of this cue would be very appreciated. I haven't been able to get any information on it.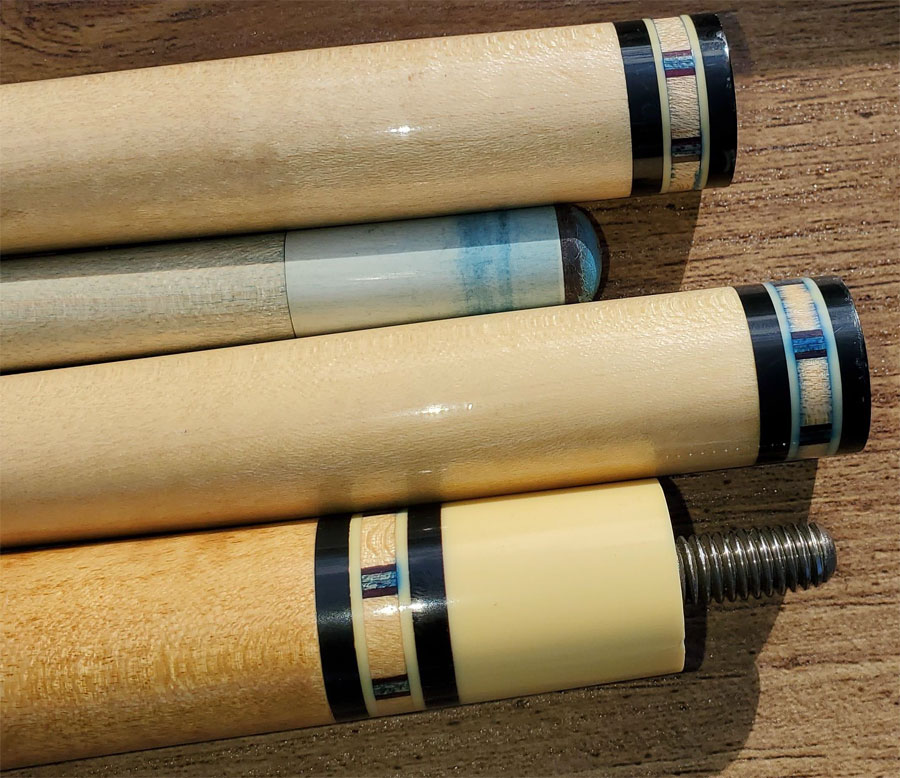 JCSand
Identification and Value of This Meucci
Replies & Comments
---
billiardsforum on 9/25/2019 4:51:59 PM

You have a Meucci Originals 84-7 cue from the Meucci 84 Series.

You have three matching shafts, so you can probably get between $300 and $600 from the right buyer, depending on condition.

It seems to be in decent enough shape, but it has the classic problem that plagues Meucci 84-7 cues. The blue/purple veneers and inlays bleed into the neighboring wood, and the veneers that make up the points aren't all that sharp (or are also bleeding out into the surrounding wood - hard to tell).

That will detract from the value (from a collector's perspective) as it will require a refinish job that will run $100+ to do the cue, and another $50-75 for the extra shafts, from a quality pool cue tech who specializes in the older Meucci Originals.
Identification and Value of This Meucci
Title: Identification and Value of This Meucci
Author: JCSand
Published: 9/25/2019 3:31:16 PM