ID Possible Old Palmer Cue with Circle Inlays, No Wrap
---
1/16/2022 10:10:34 AM
ID Possible Old Palmer Cue with Circle Inlays, No Wrap
I need some help to identify this old pool cue.
I recently purchased this beautiful pool cue with circle dot inlays, no wrap, no logo markings. It came in a cue case that I believe is an old Palmer cue case (see image below).
Could the pool cue also be a Palmer cue?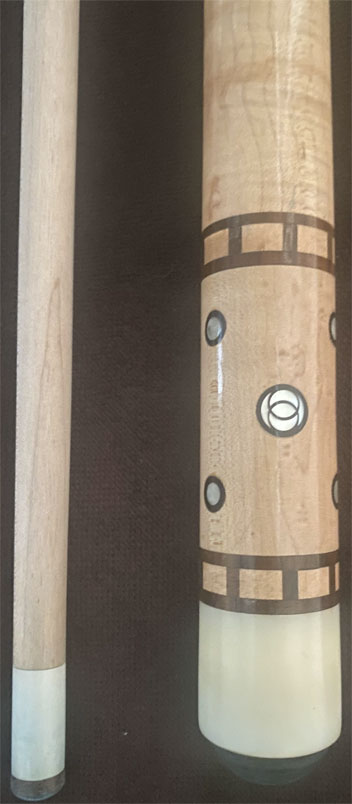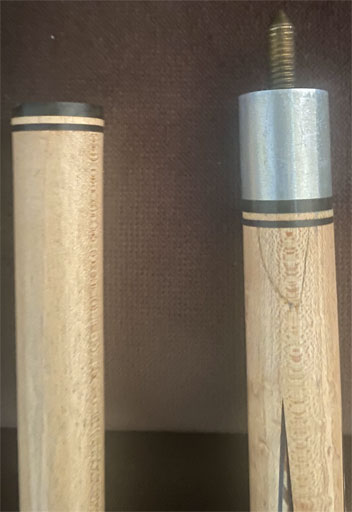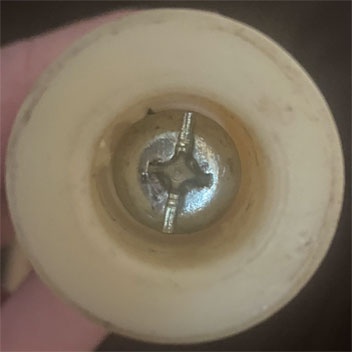 This is why I think case is Palmer cue case: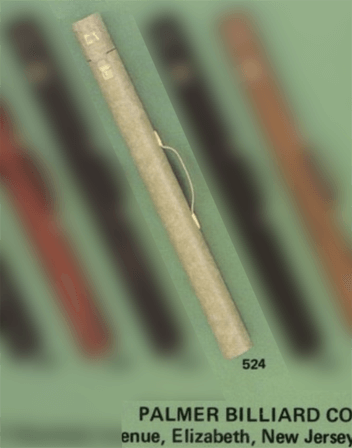 jxc156
ID Possible Old Palmer Cue with Circle Inlays, No Wrap
Replies & Comments
---
ID Possible Old Palmer Cue with Circle Inlays, No Wrap
Title: ID Possible Old Palmer Cue with Circle Inlays, No Wrap
Author: jxc156
Published: 1/16/2022 10:10:34 AM
Last Updated: 1/17/2022 3:45:06 AM
Last Updated By: billiardsforum (Billiards Forum)