ID Pool Cue with Worn-Off Stickers
---
11/12/2017 12:24:03 PM
ID Pool Cue with Worn-Off Stickers
I bought this pool cue at a thrift store for $5. It was in a lockable hard case. Not sure who made it or possible worth. It has obvious use. It has stickers on the end, but the lettering has been worn off.
Any info would be appreciated. Thanks.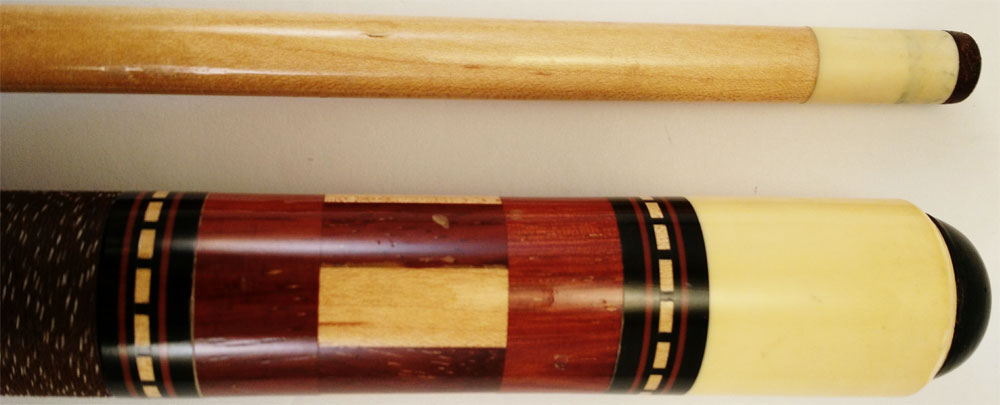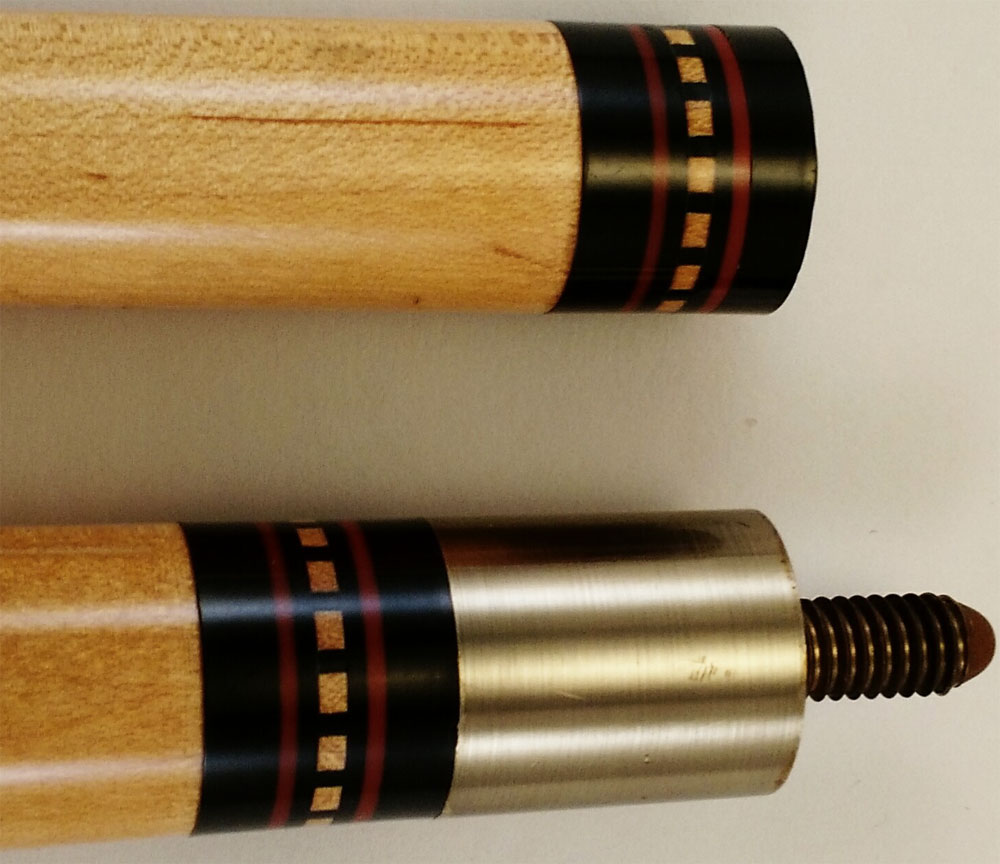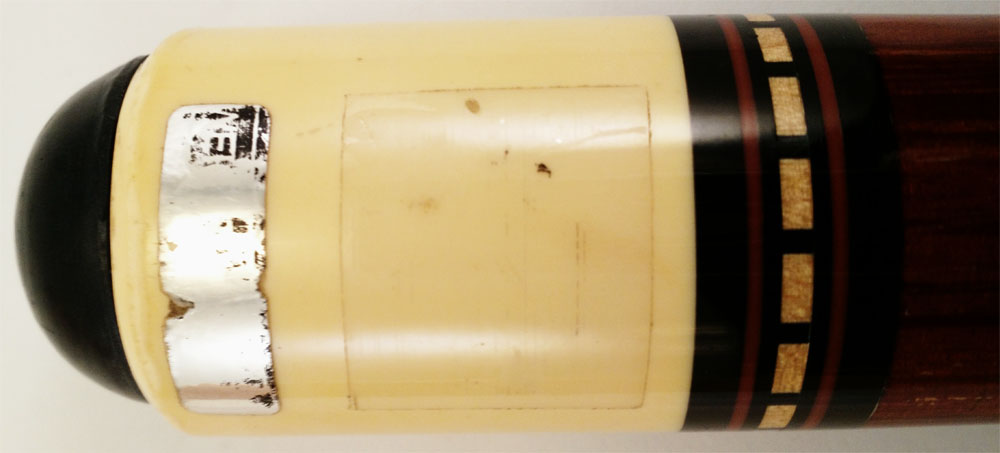 KDP
ID Pool Cue with Worn-Off Stickers
Replies & Comments
---
billiardsforum on 11/13/2017 5:28:38 PM

Can you make out any of the outlines of the letters on the clear sticker? I can't tell from the photos, but wondering if you can tell if you have the cue in-person to look at?

Any numbers or other markings under the rubber bumper?

KDP on 11/13/2017 11:40:24 PM

Nothing legible on the clear sticker. If there was anything there it has been worn off completely. On the smaller sticker the first 2 letters could be WE. No number or letters under the rubber bumper. I've been searching the internet for a similar cue, but no luck yet.
ID Pool Cue with Worn-Off Stickers
Title: ID Pool Cue with Worn-Off Stickers
Author: KDP
Published: 11/12/2017 12:24:03 PM
Last Updated: 11/13/2017 5:26:59 PM
Last Updated By: billiardsforum (Billiards Forum)