ID Pool Cue With Card Suits
---
5/28/2018 11:56:54 AM
ID Pool Cue With Card Suits
I am trying to ID the maker of this pool cue with each of the 4 card suits on the butt sleeve.
As you can see in the photos, it has a club, heart, diamond, and spade surrounded by two black rings.
Any ideas?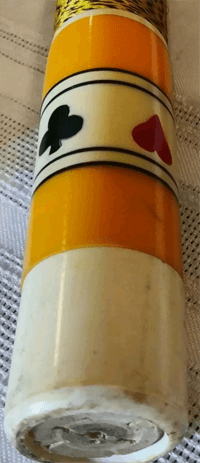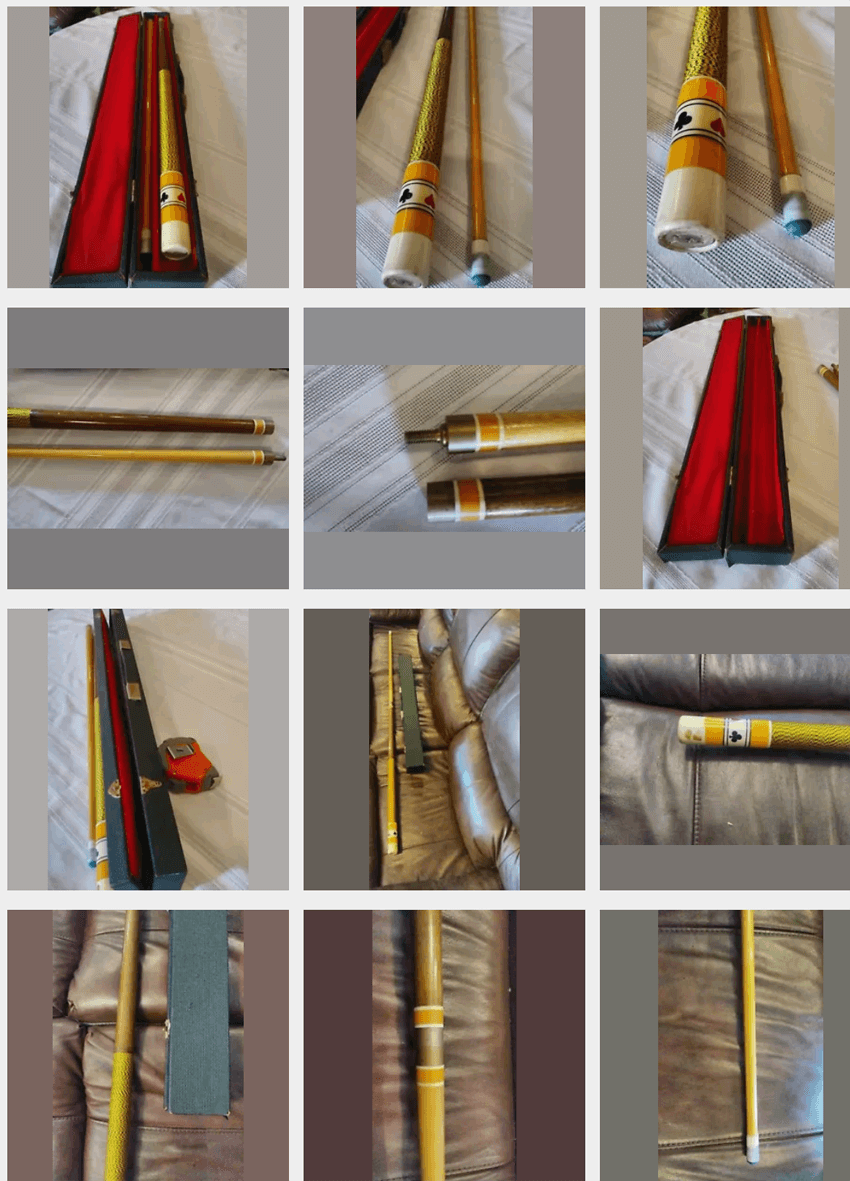 user1527508614
ID Pool Cue With Card Suits
Replies & Comments
---
Chopdoc on 5/30/2018 3:19:23 PM

It's an inexpensive Asian import. They were often marketed under various names.
ID Pool Cue With Card Suits
Title: ID Pool Cue With Card Suits
Author: user1527508614
Published: 5/28/2018 11:56:54 AM
Last Updated: 5/28/2018 10:19:52 PM
Last Updated By: billiardsforum (Billiards Forum)