ID Pool Cue with 7-Ball Logo
---
5/21/2023 2:21:45 PM
ID Pool Cue with 7-Ball Logo
Can anyone identify the maker and model of this pool cue with a 7-ball logo?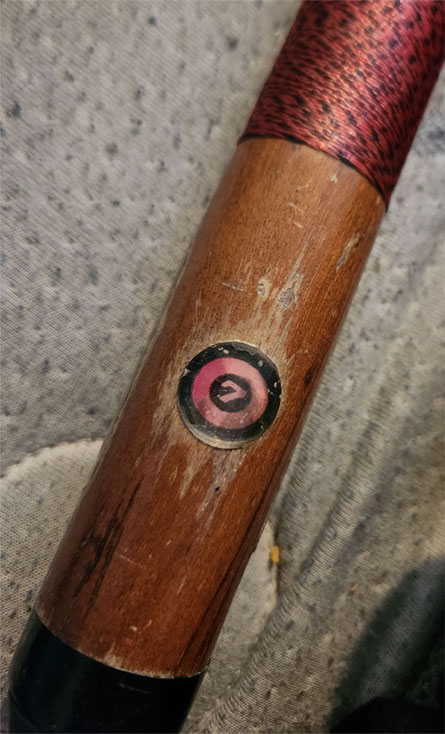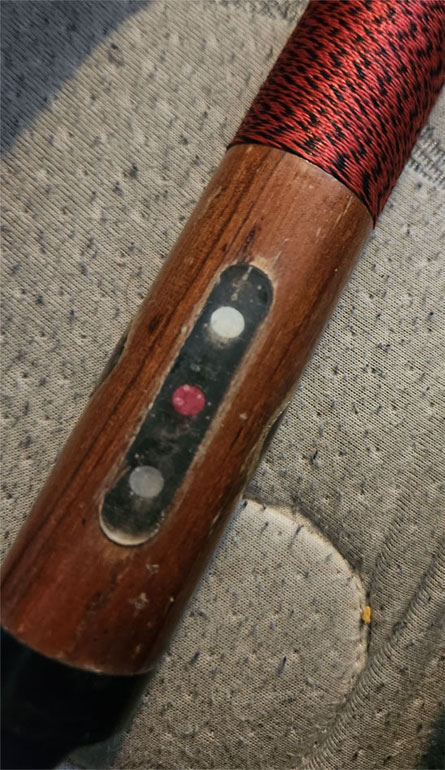 gregnb
ID Pool Cue with 7-Ball Logo
Replies & Comments
---
billiardsforum on 5/24/2023 5:55:04 AM

Are there any other markings on the pool cue?

Can you tell us anything else about it, such as when and where you might have acquired it?

Perhaps a photo of the joint pin and insert would help us as well.

gregnb on 5/24/2023 12:23:28 PM

I got the cue at a tag sale.

It looks like a Viking logo I've never seen before.
ID Pool Cue with 7-Ball Logo
Title: ID Pool Cue with 7-Ball Logo
Author: gregnb (Greg Weitz)
Published: 5/21/2023 2:21:45 PM
Last Updated: 5/24/2023 5:32:16 AM
Last Updated By: billiardsforum (Billiards Forum)